The AGVisor that tints in an instant may be the answer to the legal issue in Australia of riders being mistakenly fined for having supposedly illegal tinted helmet visors.
READ ABOUT THE $1M FINE RIPOFF
Their new motorcycle visor darkens or lightens again almost instantly, so if you're pulled over by the cops, just hit the switch and you're instantly out of trouble.
There are already visors on the market that are photochromic, changing tint with the ambient light, but they are fairly slow to change. However, the Italian helmet maker says their new AGVisor changes tint in less than a second at the touch of a button as displayed by MotoGP legend Valentino Rossi in the photo below.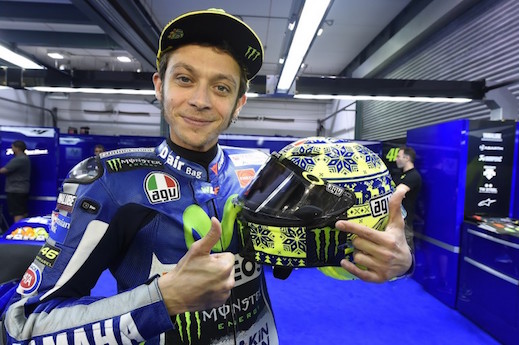 The AGVisor uses a thin liquid crystal (LCD) layer powered by a small rechargeable battery and operated by a glove-friendly button at the bottom left side of the visor.
It's not cheap, though. The AGVisor will be available in Europe for around €200 ($276) which is about three times the cost of most tinted visors. There is no word on when it will be available in Australia or other markets.
However, under current laws, it will first have to be approved by Australian Standards for impact resistance.
And the visor won't fit on any old helmet. It is only suitable for the the AGV Pista GP, Corsa and GT Veloce models, however it may not be long before aftermarket companies have the technology or other helmet manufacturers do the same.

AGV says the 3mm-thick visor is anti-fog and can hold a dark tint for 12 consecutive hours, which is more than enough for all but Iron Butt riders.
The battery is under the switch in a box and it take two hours to recharge. When the power runs out, it reverts to a clear visor for safety.
There is no word on how many times it will work and how long it lasts.
AGVisor also has a patented visor lock to prevent it from opening at high speed.