Sena is the first company to unveil a noise-cancelling motorcycle helmet that works much like noise-cancelling headphones as made popular by Bose.
The Smart Helmet was unveiled at the EICMA motorcycle show in Milan along with updated Bluetooth communicators (10S, 10R and 10U), the Prism Tube action camera, and wristband and handlebar remote controls.
Bluetooth company Sena Technologies says the new line-up features "industry-leading innovation initiatives" including expanded range, and enhanced speaker and audio quality.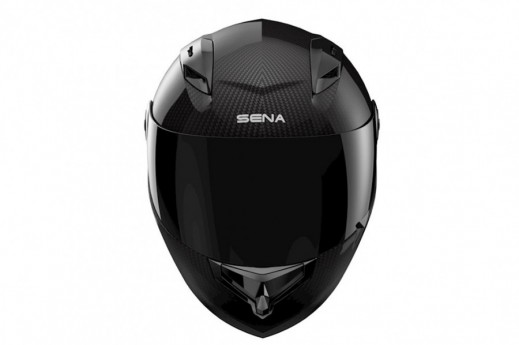 Sena says their lightweight carbonfibre Smart Helmet has a "luxurious fit", ventilated shell, and an Intelligent Noise-Control system to "keep you calm, alert, and focused".
It should also reduce hearing loss from wind noise without the need for earplugs.
"Sena's smart helmet offers all the control of noise-cancelling headphones while still allowing you to hear vital audio cues like sirens, traffic, and your RPMs," Sena says.
The snap-in noise-cancelling module monitors ambient sound via an array of networked microphones and adjusts in real time to phase out harmful noise by producing a mirror-image soundwave though the built-in speakers.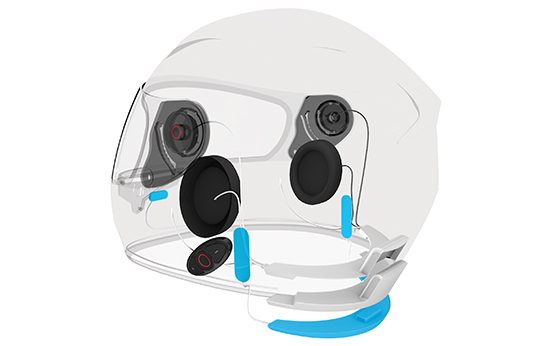 The helmet also features an ambient mode, allowing you to hear clearly without removing your helmet.
There is also an optional plug-and-play Bluetooth module that snaps into the built-in modular microphone harness so you can make phone calls, listen to music, or talk to fellow riders at the touch of a button.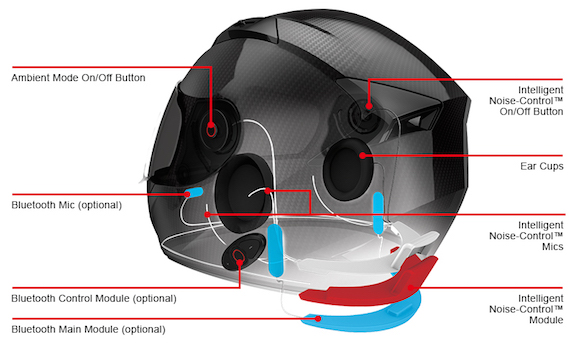 "The Intelligent Noise-Control system significantly reduces wind noise, you can listen at volumes lower—and safer—than ever before," Sena says.
We expect the unit will have a heavy drain on the battery, but no information is available on battery charge life.
Sena says the helmet is "coming soon" in five different colours and there are no prices yet.
It is expected to be Euro-approved, so it should be legal to wear in Victoria, Queensland and the Northern Territory which have accepted the UNECE standard. NSW is expected to follow next year, then other states.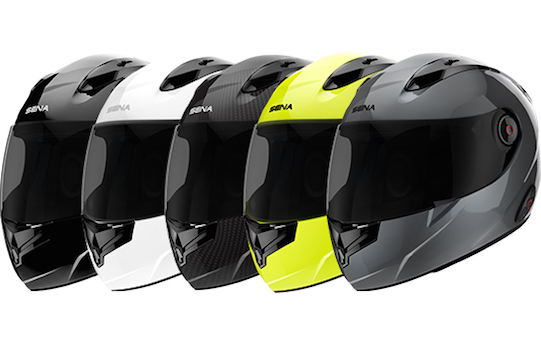 Meanwhile, Sena have updated their range of communicators with 4.1 Bluetooth technology.
The 10S is the next generation model of the SMH10 which we at MotorbikeWriter have found to be the most dependable Bluetooth unit.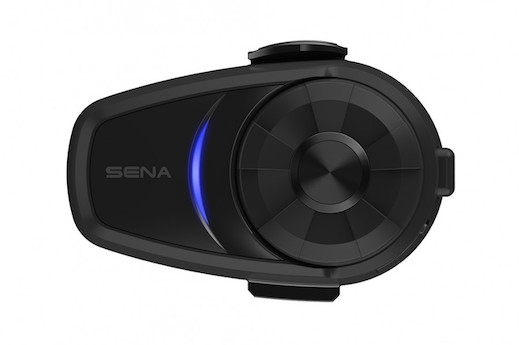 New features include high-quality speakers, an all-in-one clamp to connect speakers, microphone as well as an earbud connector, increased intercom distance of up to 1.6km, built in FM-radio and a slimmer jog dial.
The 10S will have a retail price of US$239.
The US$299 10R is Sena's newest low-profile Bluetooth communication headset which allows the user to adjust settings via a smartphone app.
The "stealthy" US$299 Sena 10U is claimed to deliver "audiophile-worthy performance" and fit inside the helmet, rather than clip on the outside.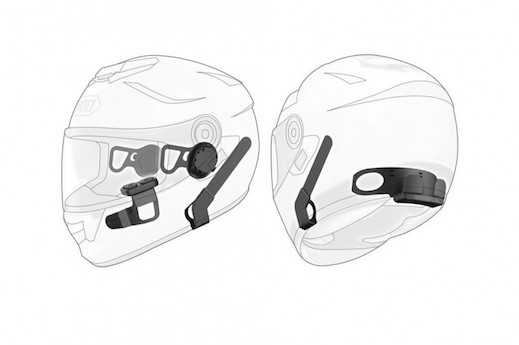 It is only available for the Shoei GT-Air and Neotec, Schuberth C3/C3 Pro, and Arai full-face helmets, with more helmets to come.
As all units use 4.1 Bluetooth, they are compatible with Sena's wristband and handlebar remotes as well as Sena's convenient smartphone app.
The US$99 Handlebar Remote has a glove-friendly joystick and buttons, allowing full control of a Sena Bluetooth communication device. The unit charges via a USB port and as several months of battery life per charge.
The US$99 Wristband Remote may not be entirely suitable for riders as they will still have to make one hand – presumably the throttle hand – off the bars to operate. t's probably more suitable for other action sports.
Finally, Sena has released the US$119 Sena Prism Tube light-weight helmet action camera which features 360-degree camera rotation so you can shoot in a wider variety of angles.