The small-capacity shootout continues with Kawasaki tipped to release a four-cylinder Ninja 250 in response to Honda's CBR300R which arrives in Australia in July and the Yamaha R25 which has not yet been confirmed.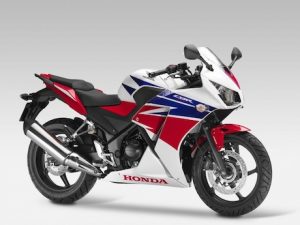 Kawasaki has dominated the Australian market for a couple of years with its very successful Ninja 300 and Honda has replied with a 300 of their own. Yamaha Motor Australia continues with the R15 single, but is considering the two-cylinder R25.
However, rumours now persist that Kawasaki will strike back with a four-cylinder 250cc model. Kawasaki previously made four-cylinder 250s through the '80s and '90s, so there is a precedent. The Ninja ZX-250A was sold from 1988 to 1991, followed by the ZX-250C from 1991 to 2004. 
They were powered by a 249cc in-line, four-cylinder, liquid-cooled, 16-valve engine with Dual Over Head Camshaft (DOHC) and compression ratio of 12.2:1. The lightweight 144kg carby-fed bikes packed a punch with 33Kw of power at a tingling 15,000 revs compared with the Ninja 300 on 29kW at 11,000rpm. A new EFI model would likely pack even more punch.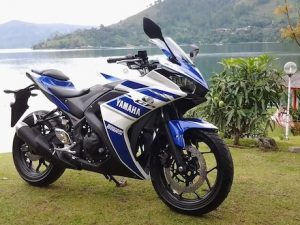 How does this compare with the current crop? Well, the YZF-R25 produces 26kW at 12,000rpm and 23Nm at 10,000rpm from its parallel twin engine and the CBR300R is 22kW and 27Nm. In this low-capacity market sector, figures like that are quite important to customers.
All four Japanese manufacturers used to make four-cylinder 250s, so could this start a new war of the small capacity bikes?