Electric motorcycles have just taken a step closer to reality in Australia with a new importer for Californian Zero electric motorcycles.
While BMW will not import its C-Evolution electric scooter because they don't believe it's a good fit for the country, the Australia importers of MV Agusta have just been appointed as the national distributor for Zero.
Sales manager Kevin Beale says the first shipment of Zero electric motorcycles is in production now and will arrive in March. "The top-of-the-range model, the SR ZF11.4, has 144Nm of torque, so we're looking forward to some excitement," he says. "We will of course be continuing as the distributor for MV Agusta as well but had to form a new company for Zero."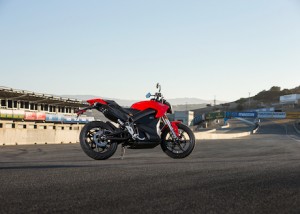 The new company is Cento Per Cento which means "100%", trading as Zero Motorcycles Australia. Director James Deutsher says Zero represents "the next curve in technology and extreme performance delivered via a unique riding experience and low cost of ownership, coupled with social awareness".
Initial shipments of the 2014 Zero electric motorcycles range including the SR, DS, and FX models will arrive in March. They feature a new Z-Force Power Tank accessory, allowing riders to travel up to 276km in the city or 141km on the highway.
The new flagship Zero SR accelerates to 100km/h in 3.3 seconds with 144Nm of torque and an instant 50Kw of power "on hand to the rider at all times". It may be a fast revolution but it will be a quiet one with near-silent electric engines and belt drive, plus there is no need to change gears.
ZeroZero electric motorcycles has also improved the suspension with 43mm front forks, wider triple clamps and a reworked rear shock. They get a new dash with a high contrast blue backlit LCD screen that indicates rider mode – eco, sport or the new custom mode – which are selectable via a new right hand switch gear. The new bikes also feature an aerodynamic chin fairing that funnels air into the powertrain to provide additional air-cooling.
The swing to electric bikes this year will also be aided by British sportscar manufacturer Caterham which plans to produce two electric bikes.