Yamaha looks like culling some of its traditional-style cruisers as they scrap the Star name and label them all under the Yamaha brand.
The Japanese manufacturer has been marketing their cruisers under the Star brand in the US for about two decades and recently extended the Star branding to Australia.
The problem has been that many riders don't regard Japanese cruisers as real cruisers, even though many of them are well made and strong performers.
So the Star brand was Yamaha's marketing ploy to dissociate themselves from that tarnished Japanese cruiser image.
Now Yamaha is rebranding all its cruisers as Yamaha and it seems they are also set to change the line-up to concentrate more on the youthful models such as the new Bolt and Stryker, and possibly dumping some of the more traditional models.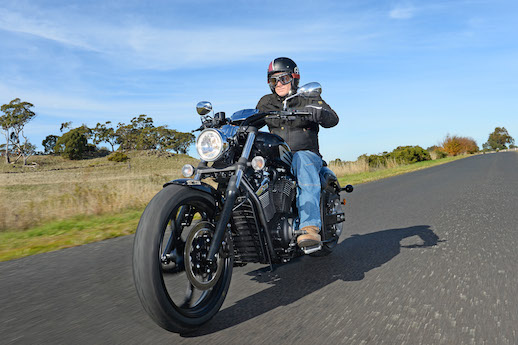 Yamaha Motor Australia (YMA) marketing guru Sean Goldhawk says the the future line-up will "ultimately be driven by our customers".
"What is happening in that segment is there is a shift from traditional cruisers to the sport heritage type models – an area for which we developed the Bolt," he says.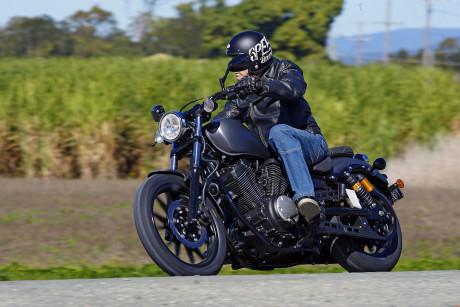 "We're sure there will be more of this type of model and less of the traditional cruiser look based on customer choice.
"As far as the Star brand is concerned, no decision has been made yet."
The Yamaha cruiser line-up in Australia is segmented into two groups.
The "Freedom Roller" is the traditional cruiser and consists of bikes such as the XVS650, XVS1300A and XV1900 Roadliner.
The rather lamely named "Hipstar" models are the Bolt and Stryker as well as the coming XSR700, SR400 and XJR1300 naked bikes.
However, we can't see YMA allowing the XVS650 to be dumped. It has been one of their top-selling cruisers in Australia for many years.