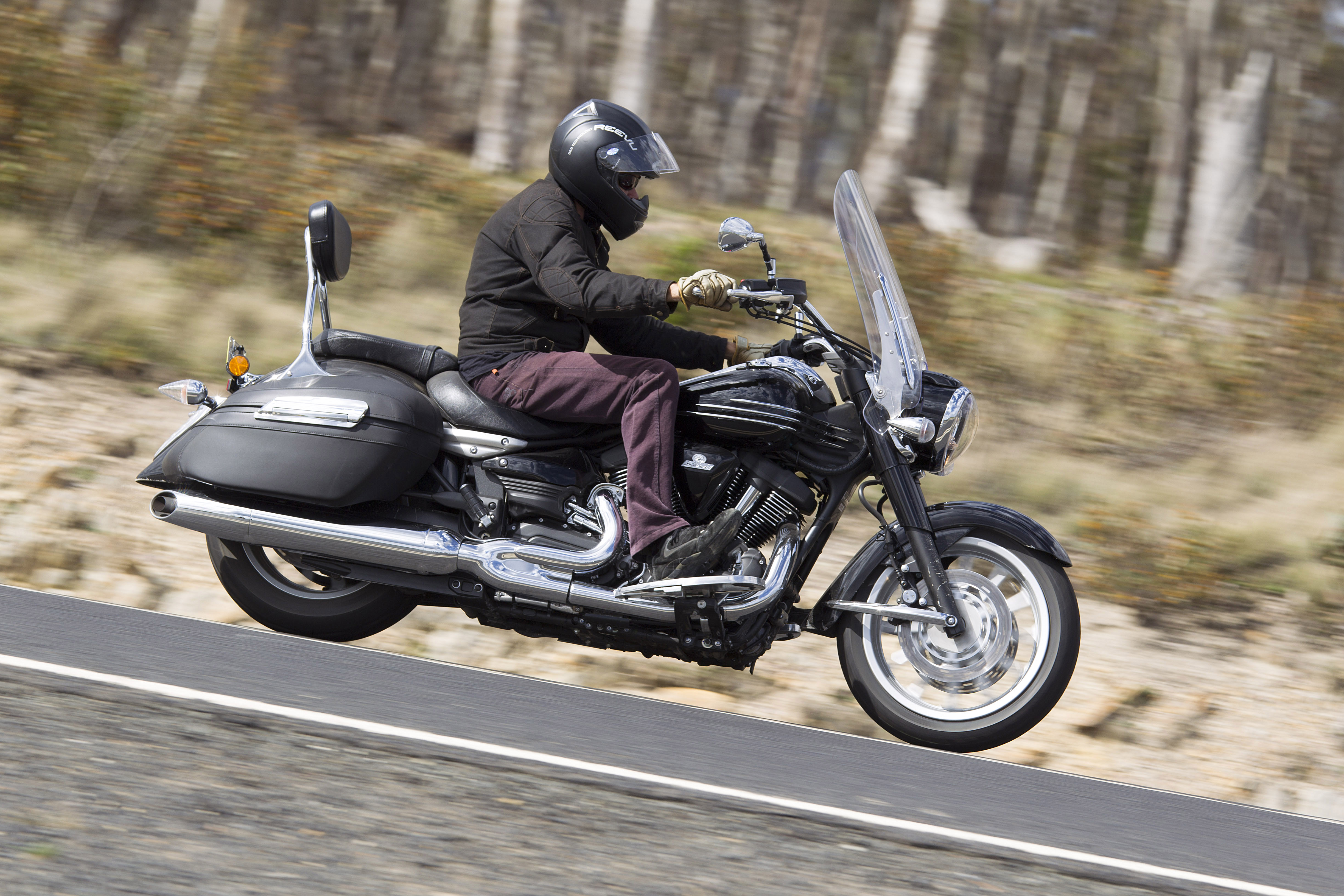 There is no replacement for displacement and you'll buy the Yamaha Star Tourer (XV1900AT) just for its thumping engine. At 1854cc, or 113 cubic inches in the old vernacular, it's the biggest V-twin in a production bike in the world.
But rather than feeling like two rhinos bouncing on a trampoline, the thumping pushrod V-twin is as smooth as thick porridge. And unlike many of its ilk, it doesn't start with a thump but smoothly fires into action.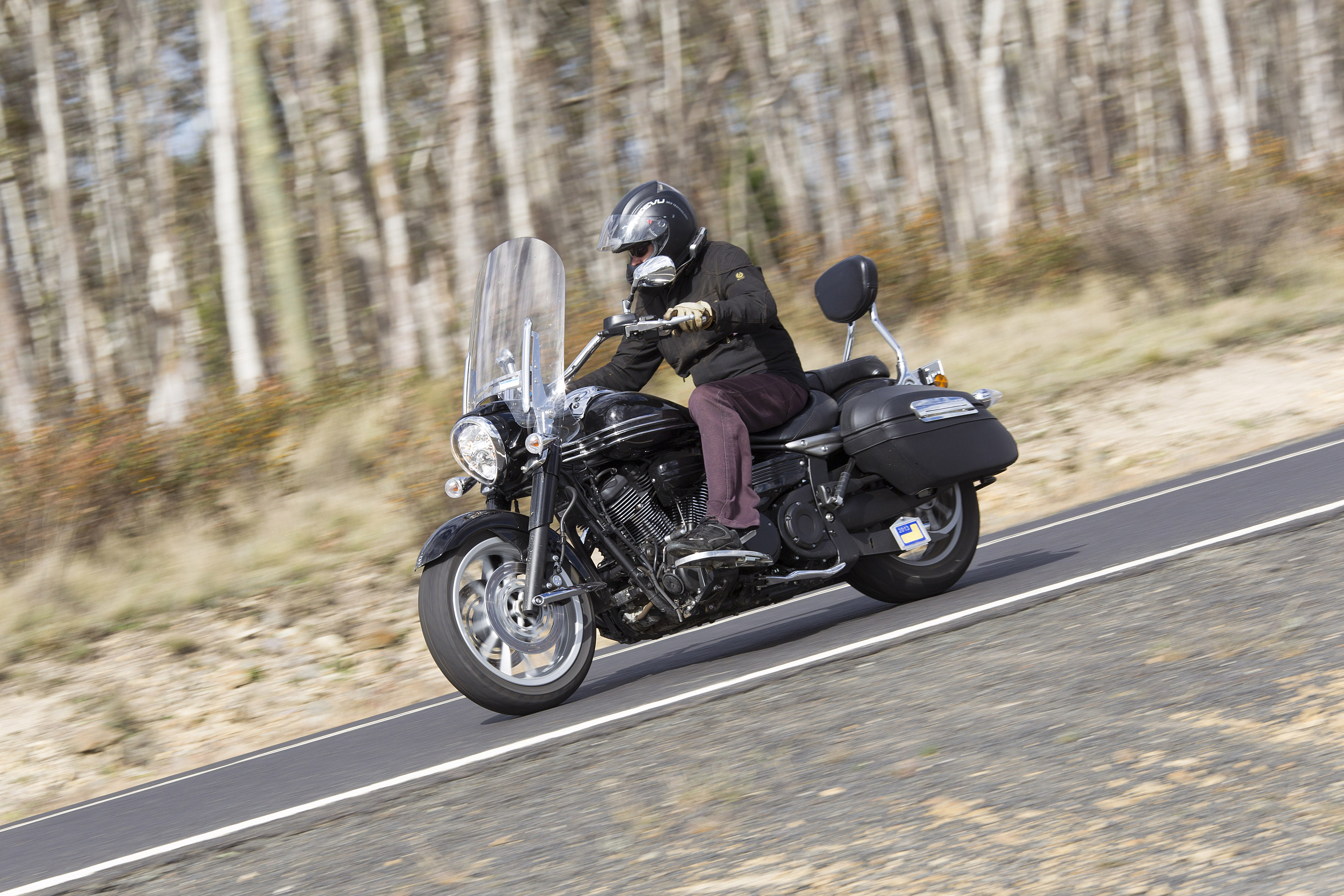 The Yamaha Star Tourer comes in stripped-down Roadliner trim for $21,499 or Star Tourer with panniers, backrest and touring windscreen for $24,990. At those prices, it's more than its Japanese compatriots, but less than its American and European competitors. There is an even bigger faired model available in the States, but Yamaha Motor Australia says there is not much call for it here.
Still, it would be good if the Yamaha Star Tourer that we tested had a few more creature features that make touring that little but more comfortable such as grip warmers and cruise control. You can buy an aftermarket Yamaha cruise control that will fit most models and you will have to seek out aftermarket suppliers for grip and seat warmers.
But as I said at the start, you will buy this bike just for its big-torquing engine. Just roll on the throttle in any of the positive and smooth-engaging five gears and it pulls strongly, even with two on board. There seems no need for a sixth gear.
Thanks to the windscreen, you can hear a little too much mechanical clank from the 113 cube pushrod V-twin in the cockpit, but give it some throttle and the macho muffler drowns that out. Under hard throttle it sounds like a cougar clearing its throat just before a kill.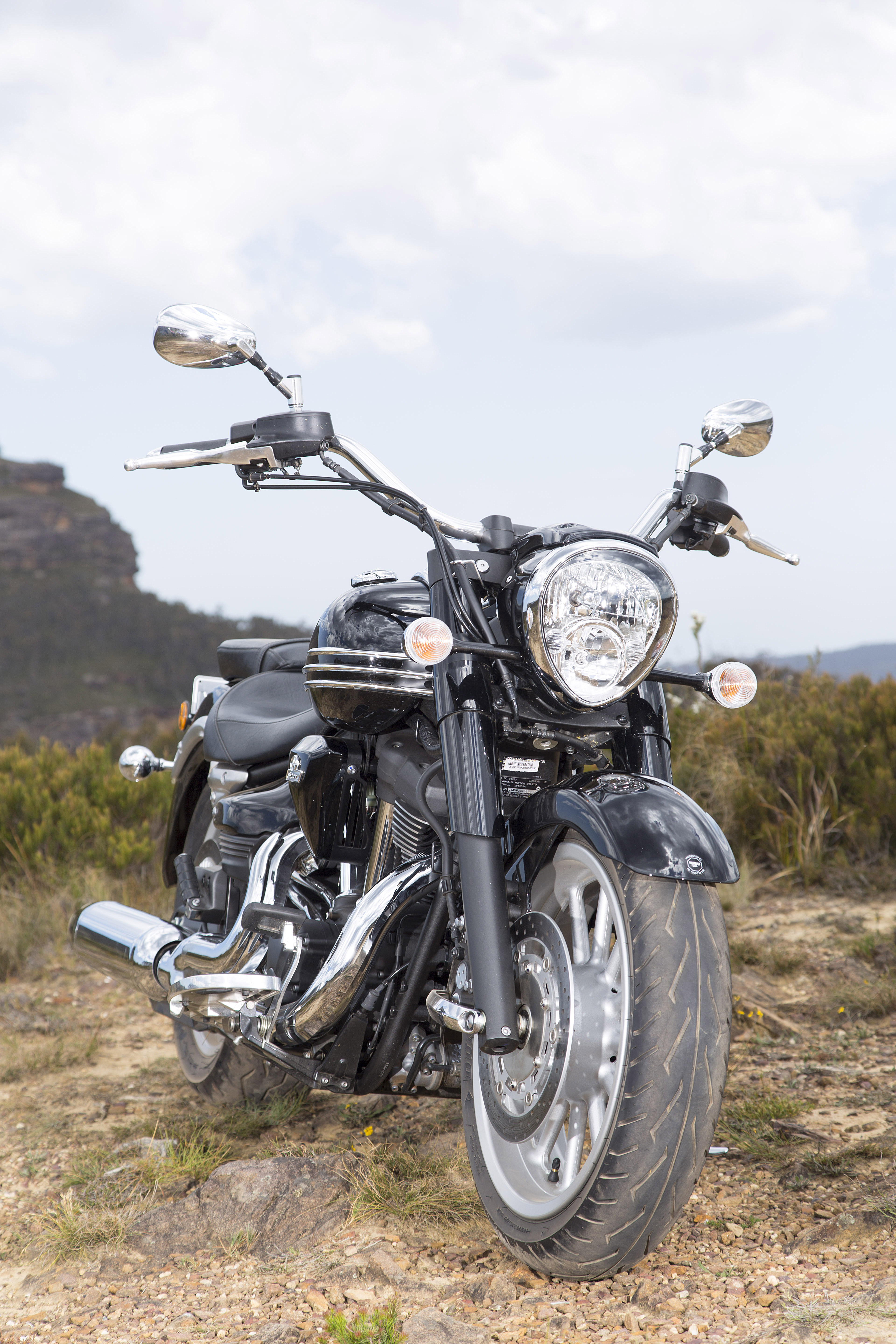 The low-maintenance and clean belt drive is nice and quiet while the gearbox is far less clunky than many other cruisers with neutral extremely easy to find.
Despite not having cruise or grip warmers, it's a very comfortable long-distance tourer.
I covered more than 1000km over a weekend and never had to shift once in the generous deep-dish saddle.
There are also big floating floorboards where you can shift your feet around, although the heel shifter does get a little in the way.
I didn't like the slight lean forward to the bars, so I loosened the bolts and rocked them back a little. In this position the wide tiller felt very comfortable as well as easy to steer, even at walking pace for feet-up u-turns.
I took along a reluctant pillion who found the rear perch well padded but a little narrow.
We threw on an Airhawk seat which made the seat a little wider and she felt much more at home.
She also liked the high and well-padded backrest which allowed her to relax and not have to hold on to me, even in the twisties.
Handling is capable for a long-wheel-based cruiser with a slow but sure turn-in, plenty of high-speed stability even among highway truck traffic and a plush ride.
In fact, it handles better with a pillion as it dampens the rebound and helps plough through even the biggest potholes without ever hitting the bump stops. Just as well, as there is no way to adjust the suspension for the extra weight at the rear.
Brakes lack initial bite, but have plenty of feel making it suitable for low-speed manuevering. The twin front discs help pull you up in a hurry, even with a pillion and loaded panniers.
The luggage system won't take a lot of gear which is a concern when you have your wife on board. You can shove shoes, toiletries bags and smaller objects down the pointy end, but we still found need to add a magnetic tank bag to take all our gear.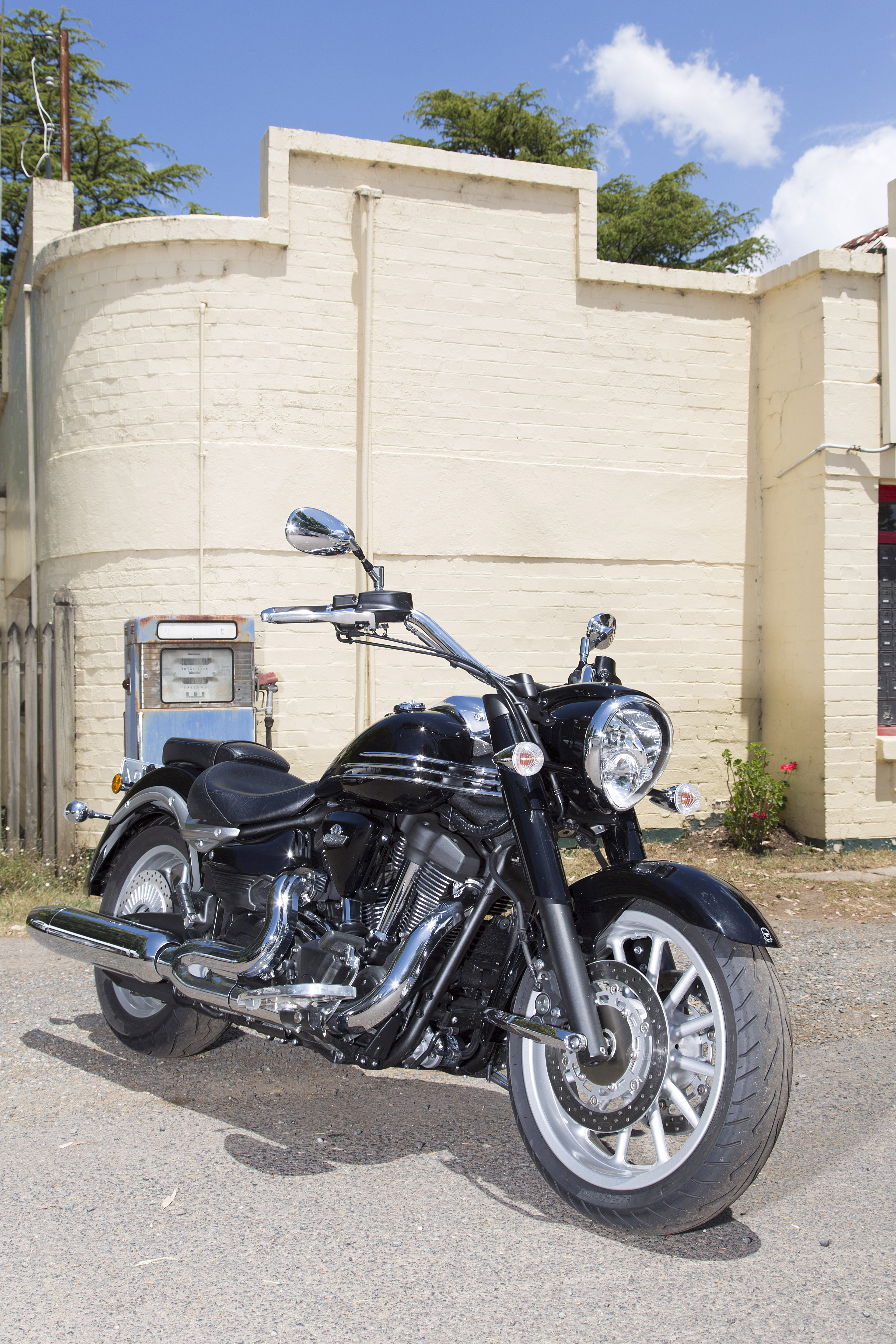 Thankfully the panniers are watertight even though it looks like they are made of leather. We travelled through some torrential downpours and copped very little on our bodies while the panniers stayed nice and dry.
The large touring windscreen takes most of the buffeting out of the airstream, but it can be a little warm back there on a hot day.
Thankfully there is a convenient quick-release system which uses the ignition key to lock and unlock the screen.
We love the art deco Chevy styling, especially the the grandfather clock look of the gauges and instruments on the tank.
Inspiration for the design was the old Airstream caravans. It's simply a work of art.
However, the instruments are a case of form over function as they are set a little too low for easy reference, they reflect the sun, and with a tank bag on board, it is difficult to see anything but the speedo.
The fuel gauge ran around to empty in about 220km, even though it had only used 12.5 litres from the 17-litre tank, leaving you to guess the next 80-odd kilometres of range.
This is a comfortable long-distance tourer that will stir your soul with its thumping heart.
Yamaha Star Tourer XV1900AT
Price: $24,099
Engine: air-cooled, 4-stroke, 4 valve, OHV 1854cc V-twin
Fuel Tank Capacity: 17L
Transmission: 5-speed, belt drive
Dimensions: 2580mm (length), 985mm (width), 1180mm (height), 705mm (seat), 1715mm (wheelbase), 155mm (clearance)
Wet Weight: 364kg
Suspension: telescopic forks with adjustable preload, single shock
Brakes: 298mm dual discs (front), 320mm disc (rear)
Tyres: 130/70R18; 190/60R17