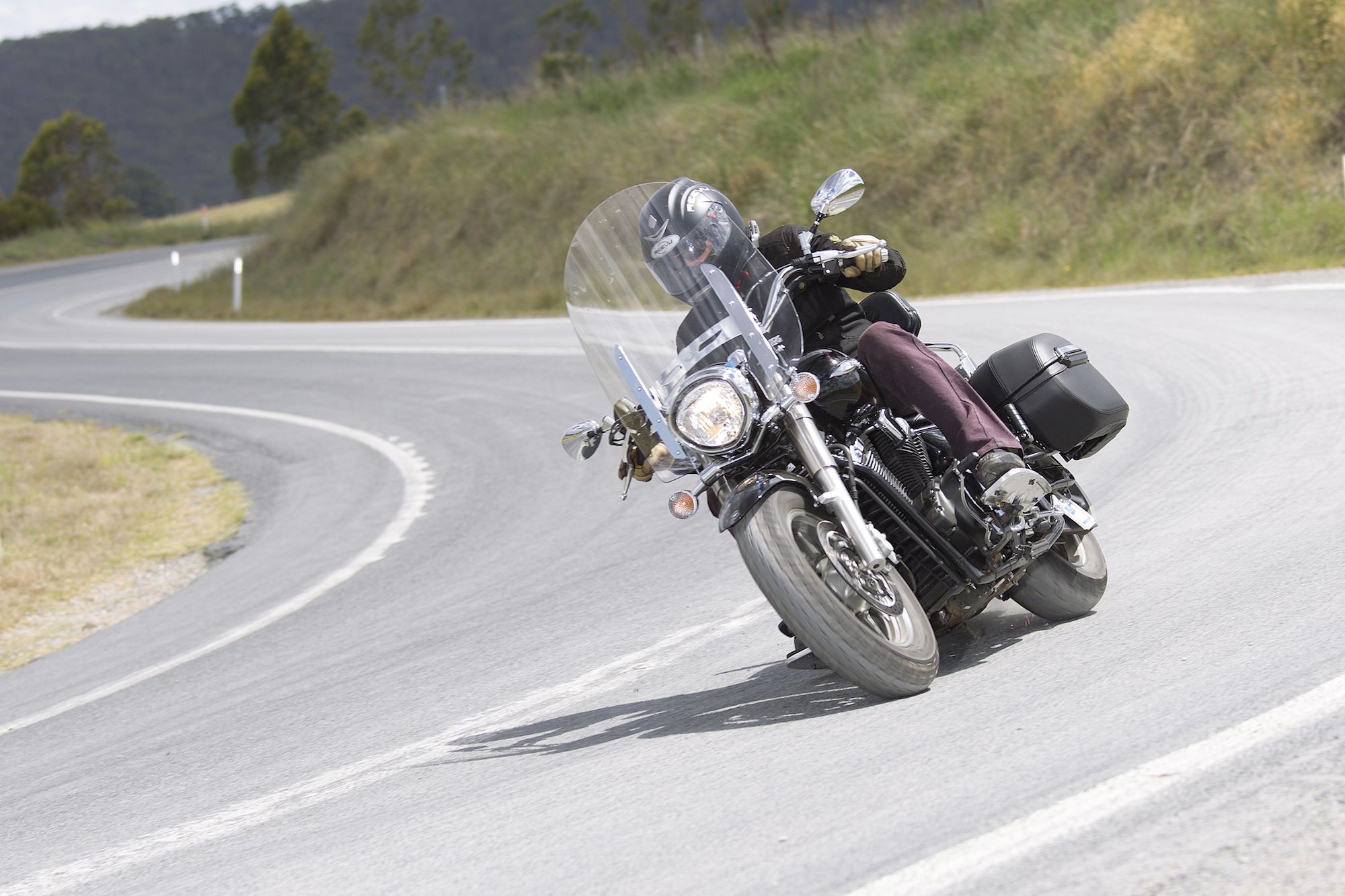 Yamaha XV1300: Most cruisers are air cooled and low revving, but the Yamaha XV1300A and T (touring model) are delightful exceptions.
And now Yamaha Motors Australia has increased the appeal with a new industry leading five-year warranty with unlimited kilometres.
It covers all nine Yammie cruisers from the entry level 250cc ($6499) to the 1900cc Roadliner ($24,099).
Better still, the warranty carries over to subsequent owners which boosts resale value.
Providing an even bigger incentive to throw a leg over a Yammie cruiser are free on-road costs and the new Yamaha Motorcycle Insurance underwritten by Swann that has attractive offers if bundled with Yamaha Motorcycle Finance.
While YMF data shows most of their customers choose 60-month terms and a majority turn over their bikes between 19-24 months, Yamaha says cruiser owners hold on to their ride for longer than any other type of bike.
That's probably because cruisers have longer model lives with fewer changes for technology along the way, so there's little need to update to the latest and greatest.
Long model life and few changes in design also add to the resale value.
Have a look back at the XVS650 over the past decade or more and you will notice few changes. In fact, it's still carby fed!
But not so the XV1300. It's fuel-injected and water cooled with better fuel economy and lower emissions to pass the coming stringent European and American emissions laws.
The Star brand has been around since 1994, but hasn't been promoted heavily outside of the States.
Now Yamaha wants to encourage that sort of branding around the world with its 2013 cruiser models boldly stating "Star" on their tanks, not Yamaha.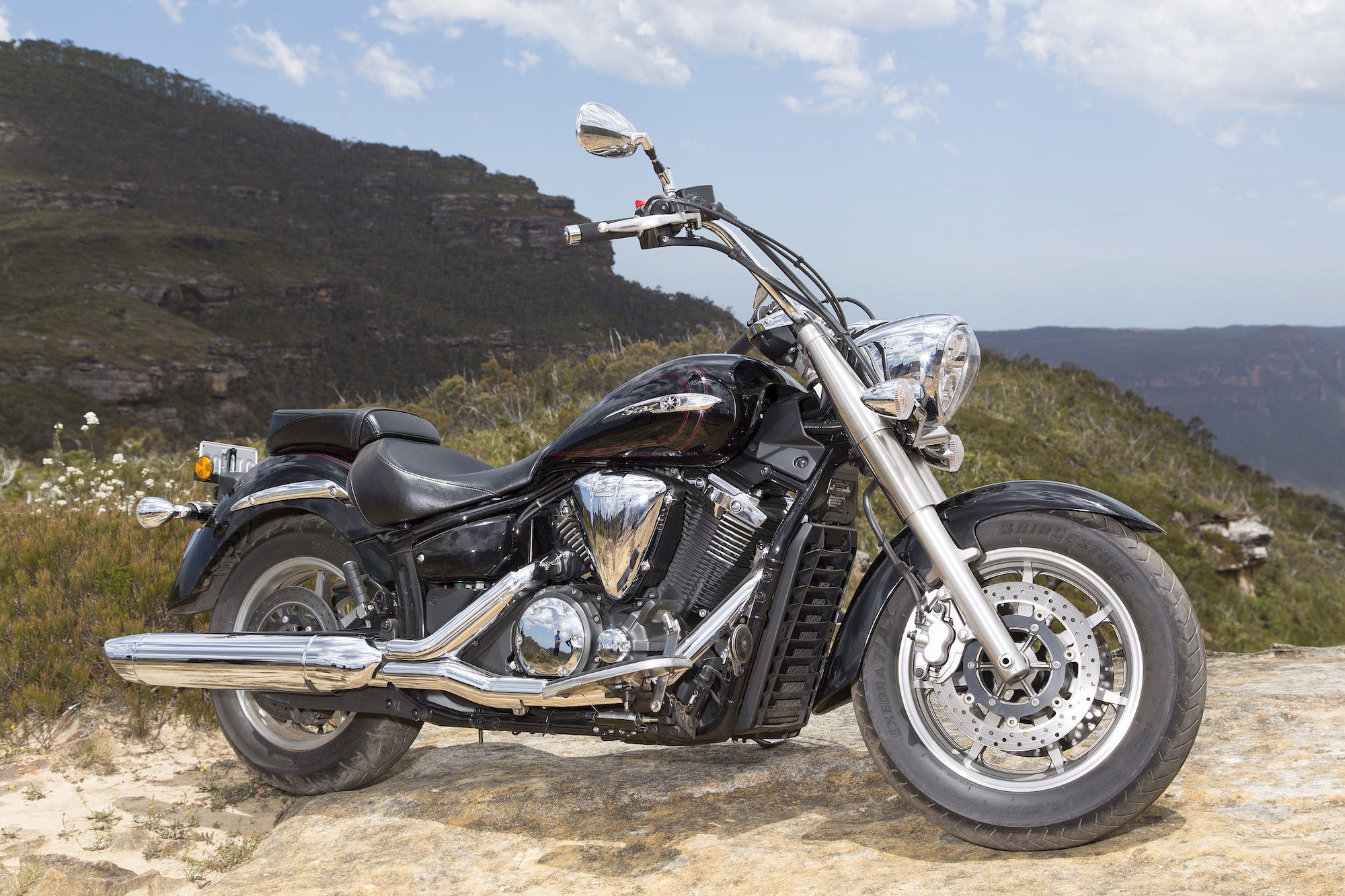 The XV1300A ($17,299) and T ($17,990) are the bigger brothers of the 950, but with the only water-cooled engine in the cruiser fleet.
It comes in a naked A version with big valanced wheel arches and the Star Tourer has a windscreen, panniers and sissy bar.
It's my pick of the litter and many of yours too as it's the second top seller in the range.
I just love its perfect balance of weight, engine capacity, noise, size and handling.
Like all the Yammies it has a five-speed gearbox but on this model it is better matched in ratios to the engine. No gaps or need for short shifts.
And it's so easy to find neutral.
The tall see-through windscreen offers good protection without much buffeting. Rain won't sheet off it, so invest in one of those sprays like Rain-X.
It is a comfortable bike with plenty of room for tall people yet an easy reach to the ground for shorter riders.
The deep dish seat is ultra-comfy and the pillion will welcome their deep, if narrow, perch.
Its lockable panniers are not as big as the flagship Roadliner, but are wider with more usable space.
They are made of plastic with a quality leather wrap and are easy to open and close with one hand. There are reports that they are not water proof, so buy water proof bags.
It has a big car-like foot brake that allows plenty of feel and effect while the double front discs also work a treat.
Suspension feels plush at first, yet is well sorted with mid-corner divots are easily taken in its stride.
Despite the big front tyre it turns quickly and grips hard.
The four-valve twin also has the best induction noise of the range, creating an aural feast for the rider without annoying the neighbours. And the radiator is neatly concealed between the front frame bars.
Water cooling means it revs better than any of the others and has more top end while still having plenty of juicy torque.
If you are still unconvinced about water cooling in your cruisers, there are still a lot of Yamaha … sorry, Star models to suit every cruiser tastebud.
Yamaha's generous warranty, finance and insurance offers could be the key to getting more bums in those deep-dish seats.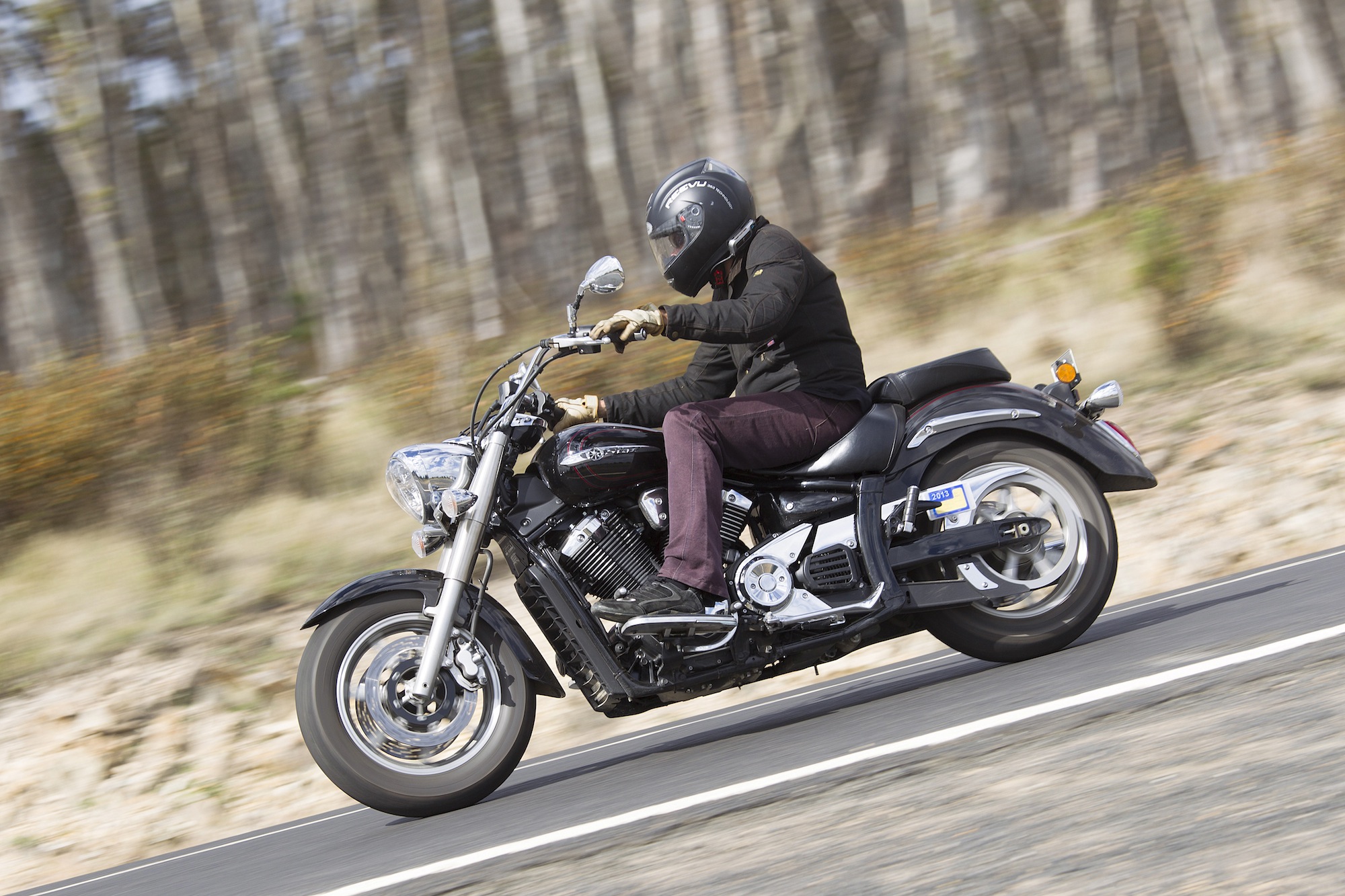 Yamaha XV1300A tech specs
Price: $17,299, $17,990 (XV1300T)
Engine: Liquid-cooled, 4-stroke, DOHC, 4-valve, 1304cc V-twin
Bore x Stroke: 100 x 83mm
Compression: 9.5 : 1
Fuel: 19-litre tank
Transmission: 5-speed, belt drive
Dimensions: 2490mm (L), 980mm (W), 1150mm (H)
Seat: 690mm
Wheelbase: 1690mm
Clearance: 145mm
Wet weight: 304kg
Frame: Steel double cradle
Suspension: Telescopic fork with 135mm travel; Swingarm with 110mm travel
Brakes: 298mm dual discs; 298mm disc
Tyres: 130/90-16MC(67H), 170/70B-16MC(75H)