Yamaha Motor Corporation is celebrating 60 years of entry into the World Grand Prix – and what better way to celebrate than by giving us beautiful Anniversary Editions of their bikes?
The report came via GlobeNewswire, along with the bikes that have been decked out for the occasion: A 2022 YZF-R3, The new 2022 YZF-R7, and the staple supersport, 2022 YZF-R1.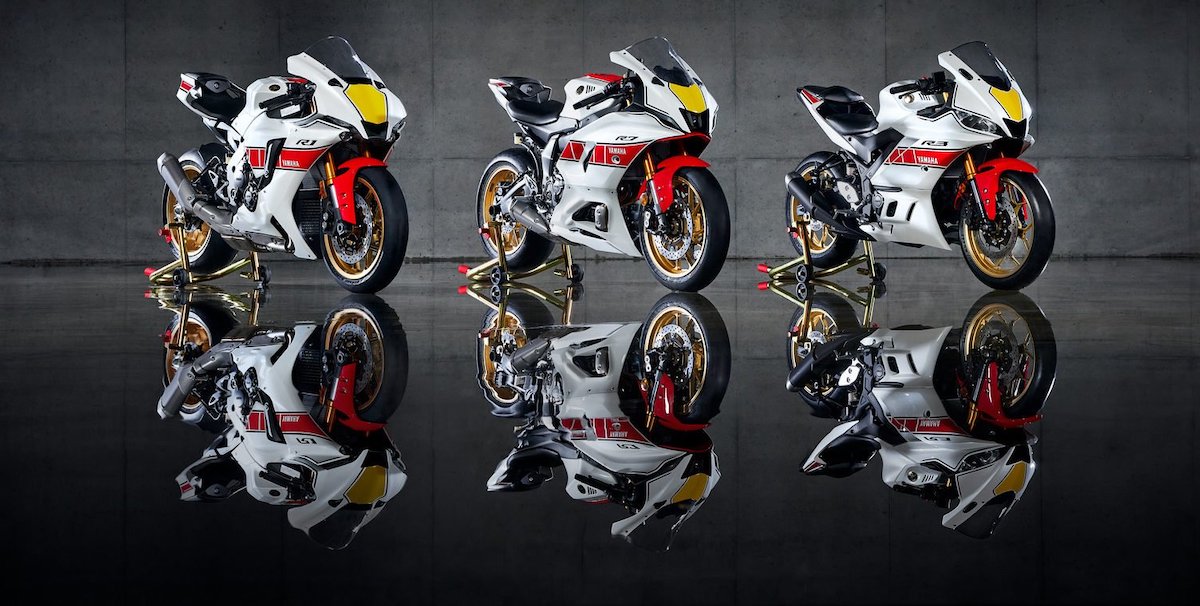 All three have been given iconic white and red chain-block livery, courtesy of the new color scheme from the 2021 Official MotoGP™ Test in Qatar.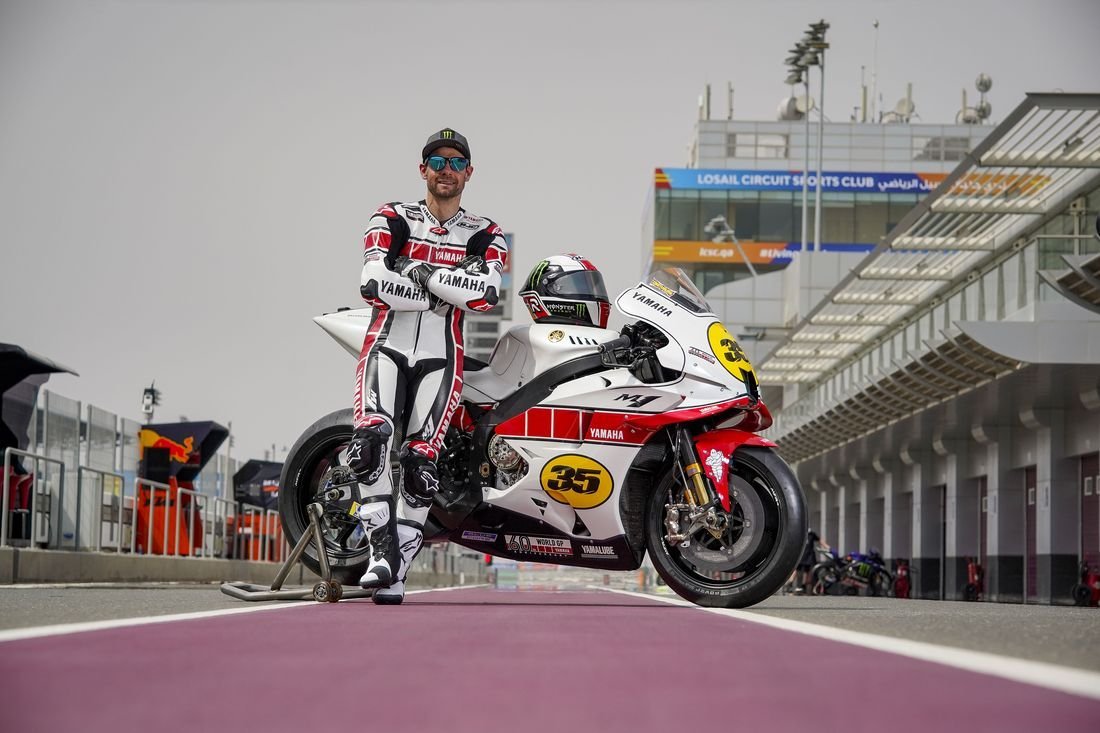 "Racing has always been in Yamaha's DNA, as well as a cornerstone of motorcycle development. Nowhere is this fact more evident than with our R-series bikes, which have benefited from years of Grand Prix racing. Technology and designs have trickled down to our production Superbike and Supersport machines, making them dominant forces in MotoAmerica racing for so many years," says Yamaha Motorcycle Product Line Manager Derek Brooks.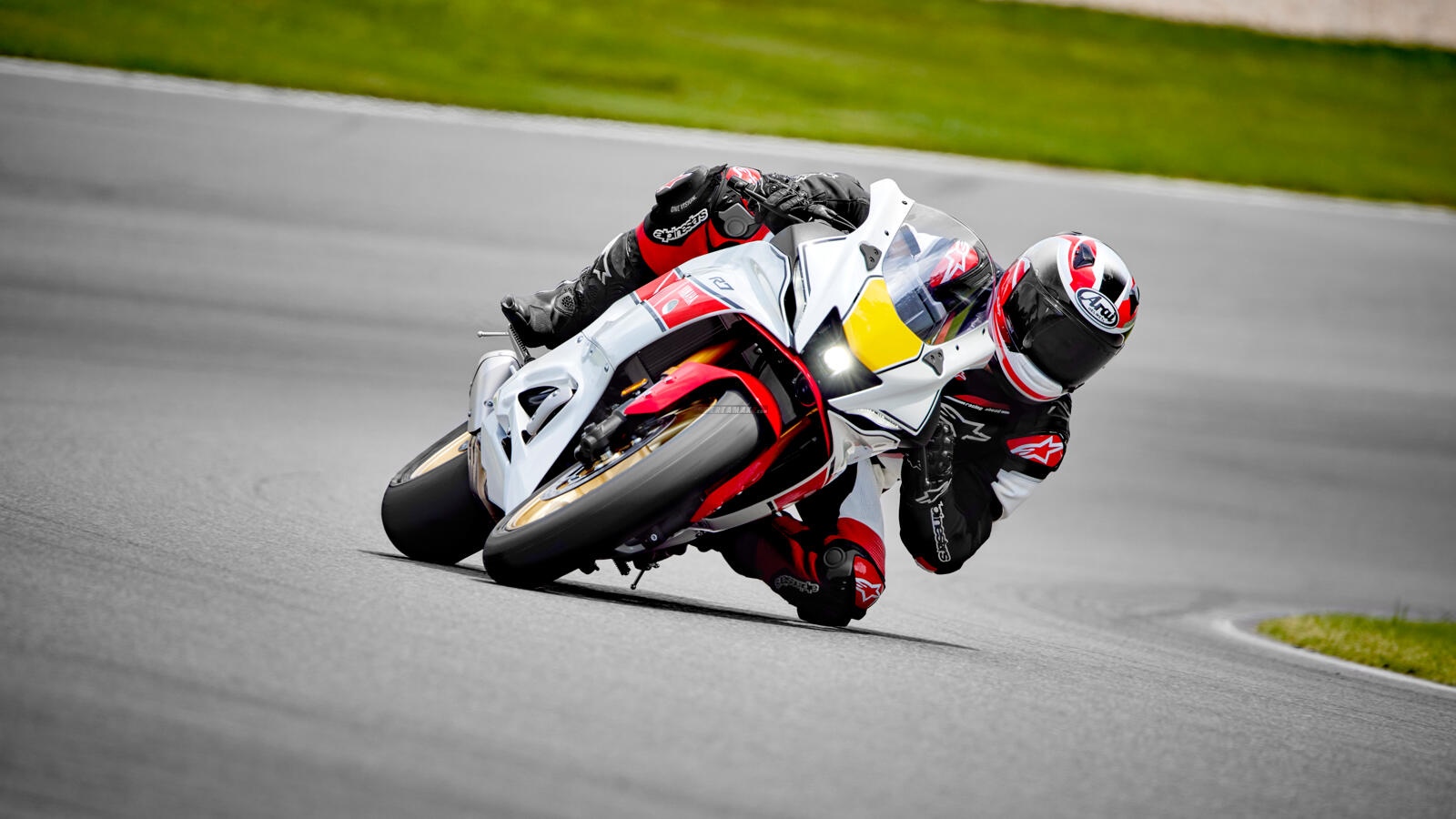 "That's why we're thrilled to give Yamaha enthusiasts the opportunity to own this piece of Yamaha racing history. These distinctive World GP 60th Anniversary editions are amazing to see in person with the instantly recognizable classic white and red Yamaha Racing livery and a range of other special detailing."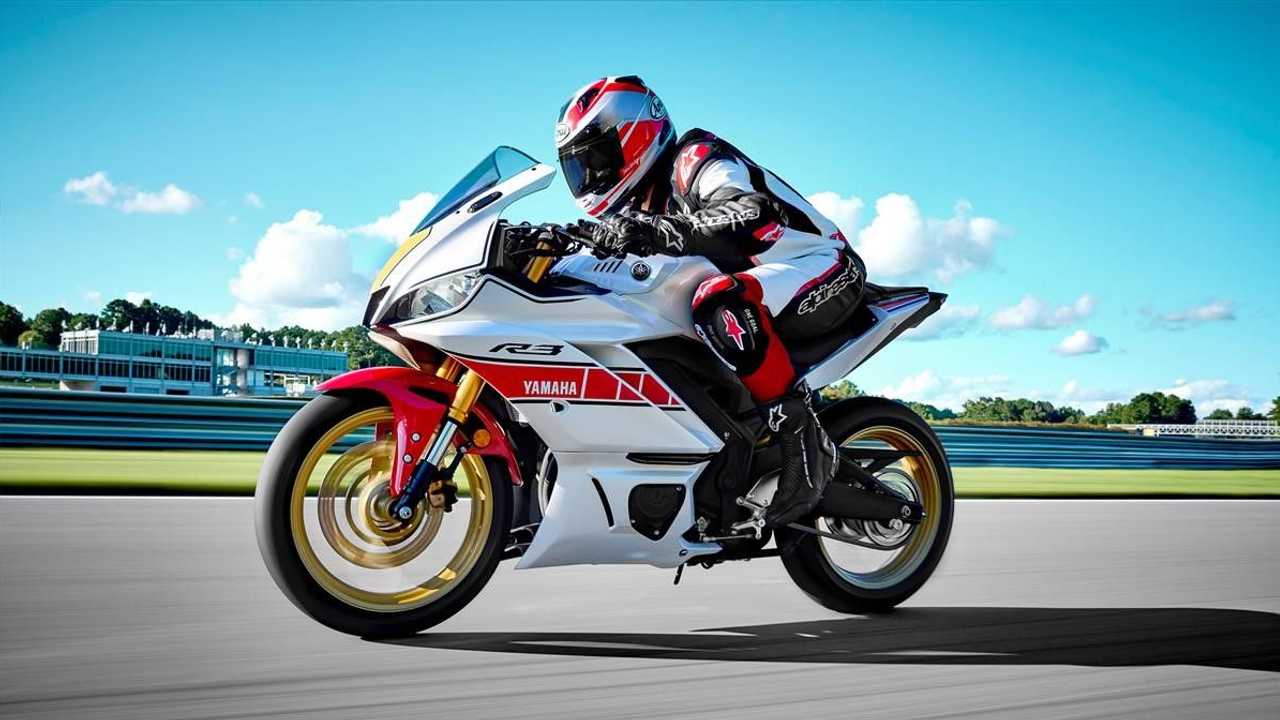 To complement the red and white facelifts, Yamaha has also thrown in peekaboos of warmth via the yellow-accented front cowls and gold-emblazoned rims, forks, and signature Yamaha emblem.
Each bike will also have a special detail on the airbox cover to show off the Anniversarial occasion.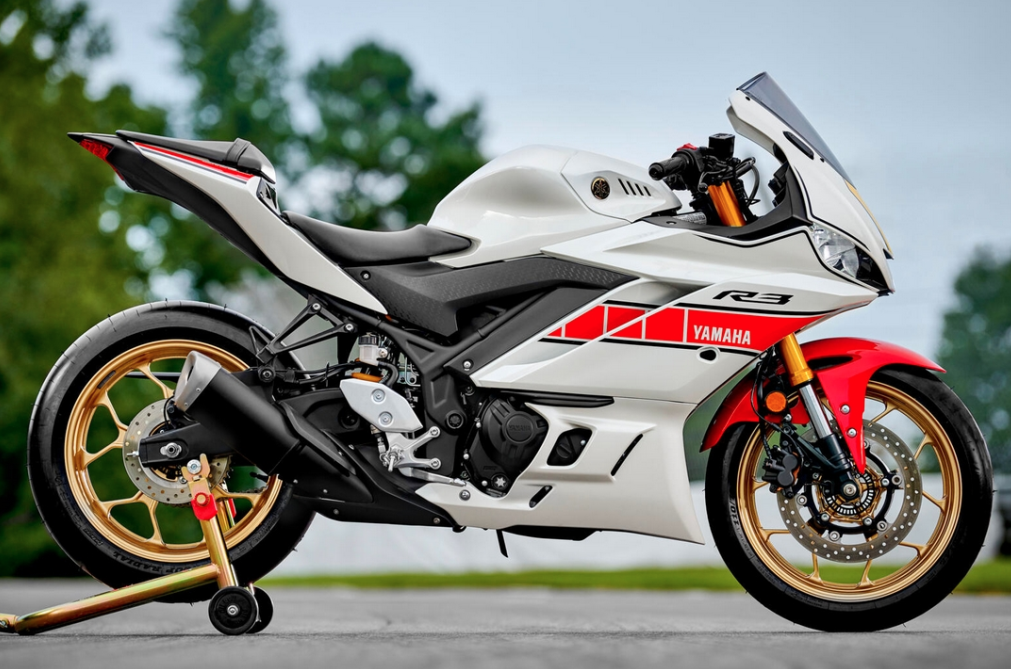 If you're looking to get your hands on one for these beauties, you don't have to wait long – Yamaha plans on staggering the release date of the R3, R7, and R1 via the following schedule: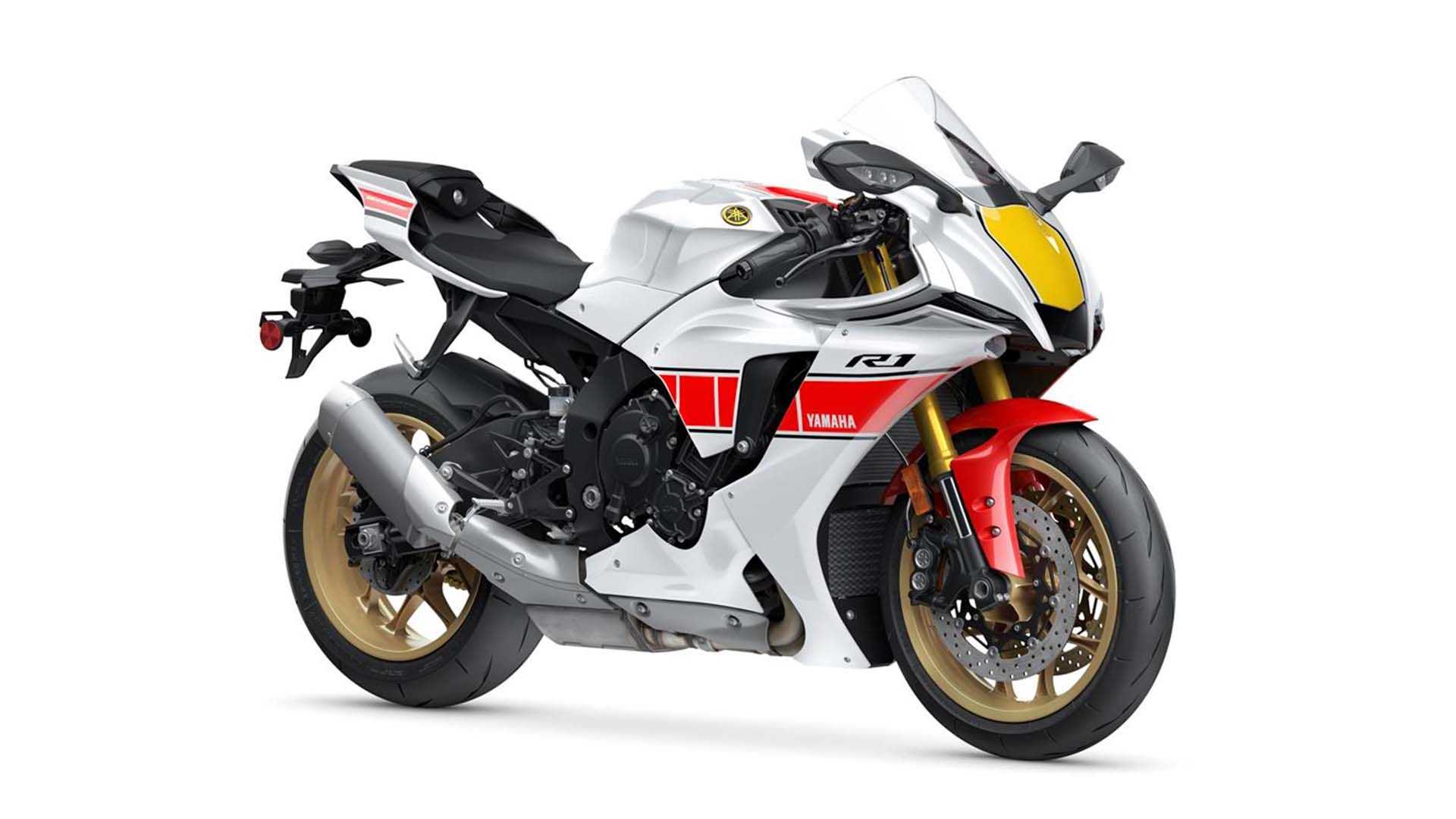 November 2021
Release of the 2022 YZF-R1 World GP 60th Anniversary Edition
Price: $18,099 MSRP (USD)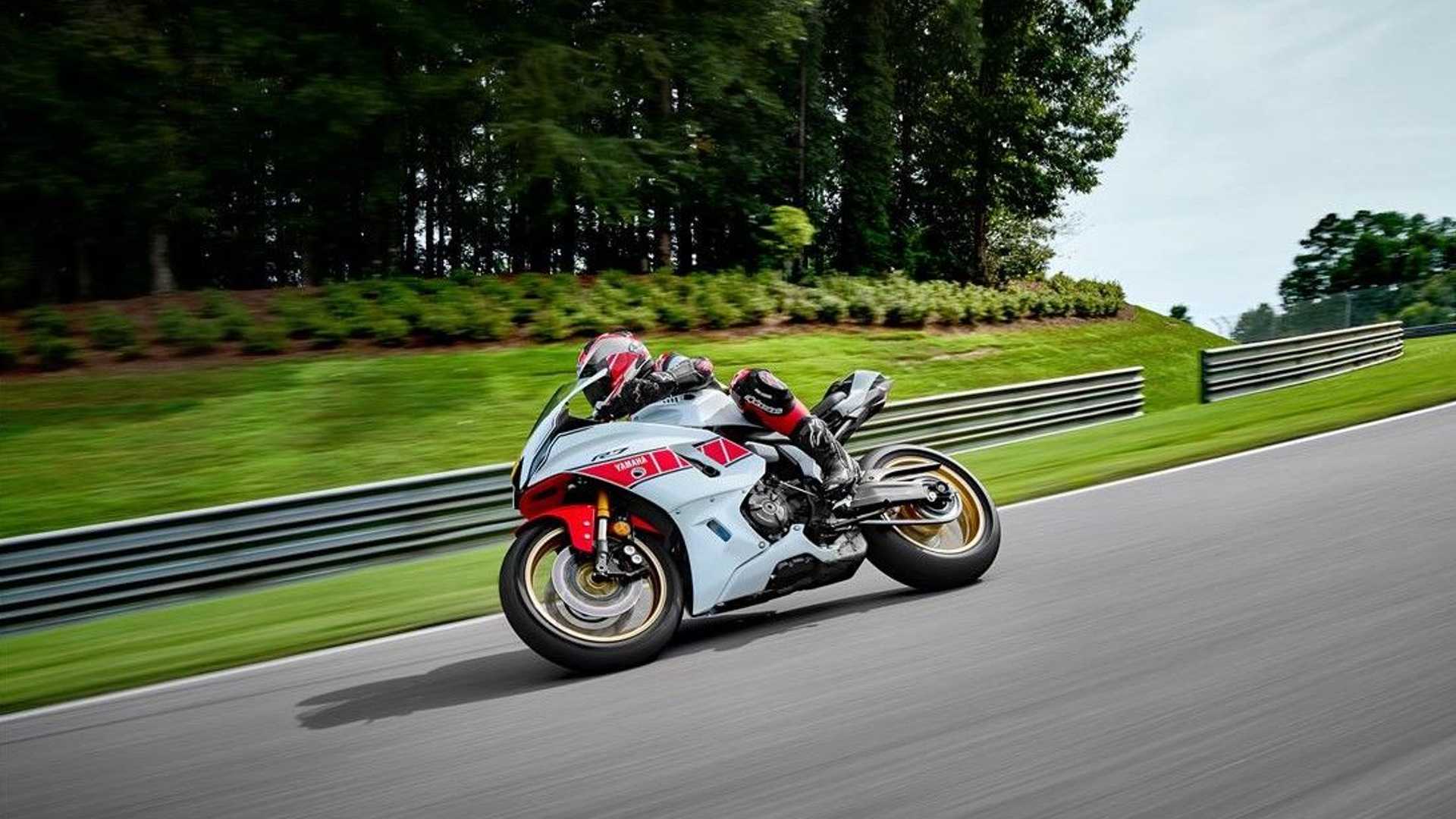 January 2022 
Release of the 2022 YZF-R7 World GP 60th Anniversary Edition
Price: $9,299 MSRP (USD)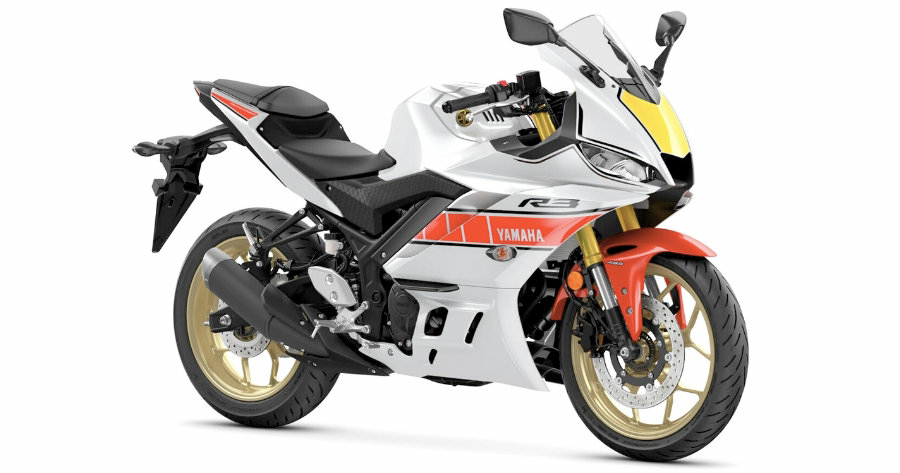 February 2022 
Release of the 2022 YZF-R3 World GP 60th Anniversary Edition
Price: $5,499 MSRP (USD)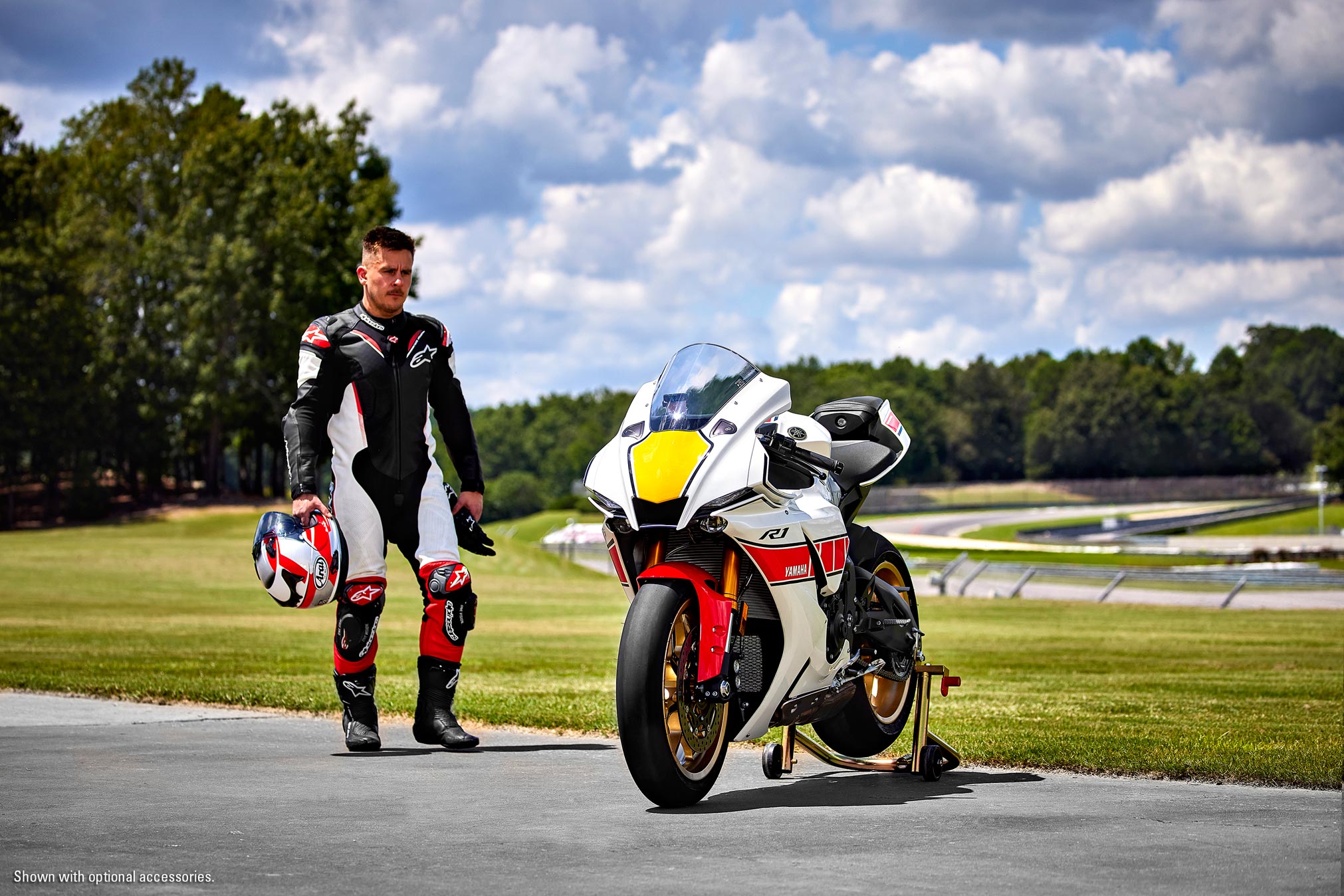 Stay tuned for updates on all things two-wheeled here at wBW – and if you've got a bit of time, check out more industry news from our archives.