This morning featured one of the most anticipated unveilings from Yamaha Motor Company – the silk sheet has officially been pulled off of the 2022 Yamaha YZF-R7.
The new supersport comes packing Yamaha's 689cc, inline twin, CP2 engine. This is the same engine featured in the Yamaha MT-07. The engine has been tried and tested for some time now and the reliability, lightweight internals, and distinctive sound make it great for what it is.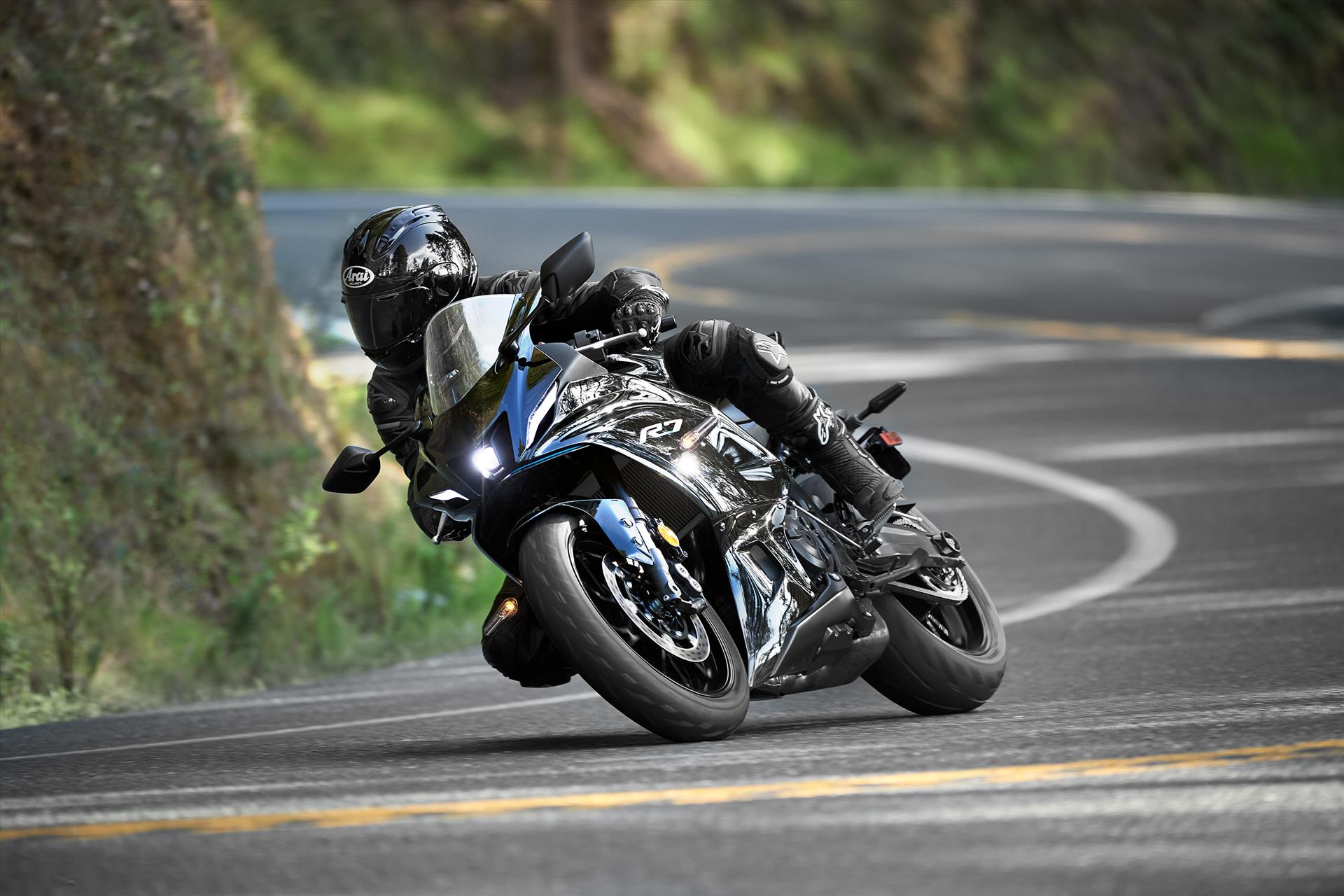 Yamaha has done a great job adding performance parts to the bike such as the fully-adjustable 41mm KYB inverted forks, Brembo braking system, forged aluminum parts, slipper clutch, and fairings to slice through the wind (and to look the part). Yamaha has highlighted throughout the literature of the R7 its flexibility for both street and track. It puts down 50ft-lbs of torque but they haven't made finding the R7's horsepower figures too easy – sources say it's just over 70hp. 
The "new" styling comes from the latest renditions of Yamaha's YZF-R lineup. It maintains an aggressive appearance with LED lighting front and rear. This time Yamaha has gone to the extent of tossing an LED light in the center massive front "intake" – can't say I'm a huge fan.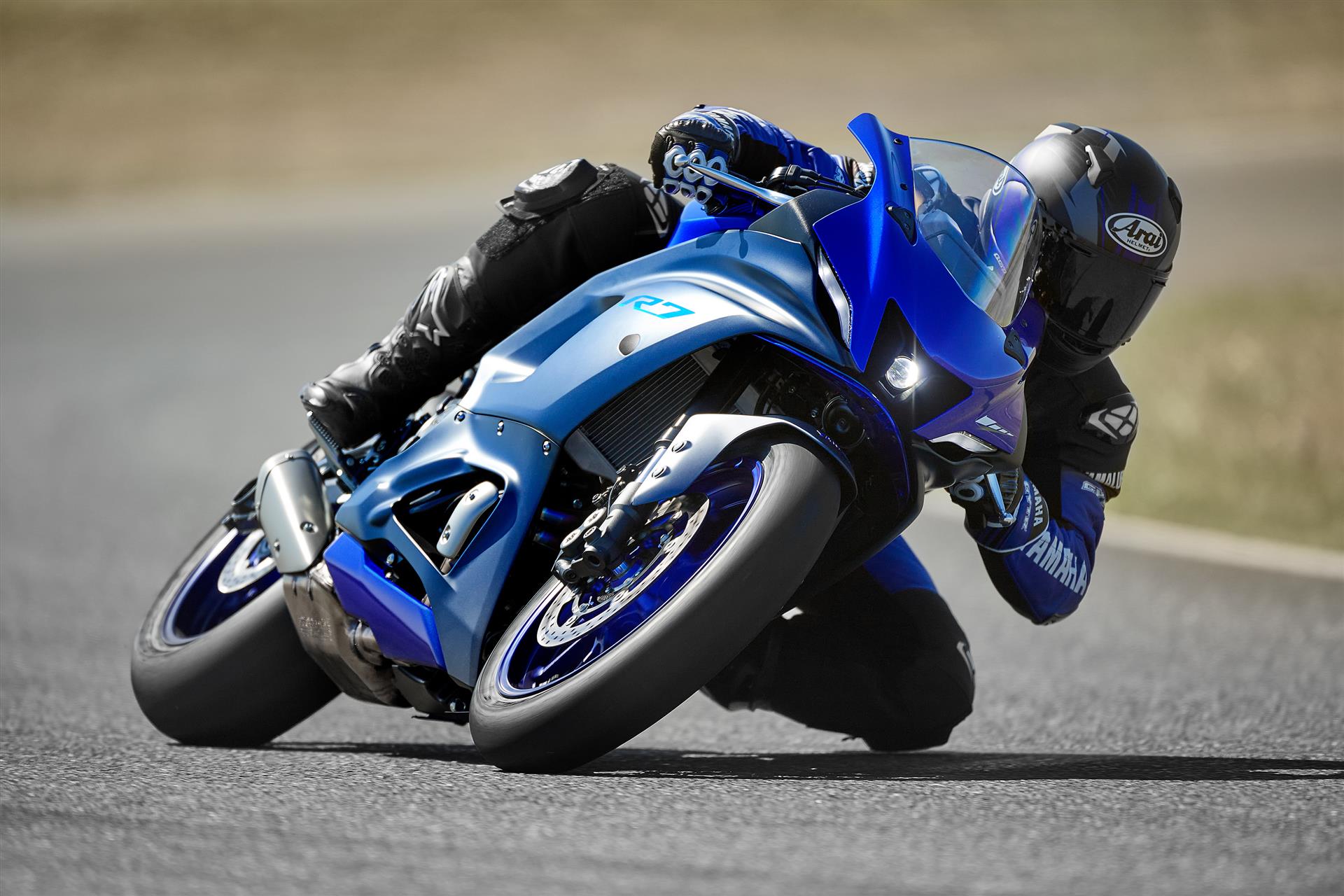 Pricing of the new R7 puts it exactly where it should be – middle of the road. Yamaha's recently retired YZF-R6 sat just below the R1 pricing which ultimately led to its demise as riders are looking for more economical middleweight riding solutions. The 2022 YZF-R7 comes to the stage with a price tag of just $8,999 – a more reasonable price for those looking to stay below the 1000cc category but still want to have fun on the track. 
At the end of the day, Yamaha filled the gap in the market by providing a cheaper alternative to a capable street carving, track going, midsized supersport. Does it come close to the R6's performance? Definitely not. Is it worthy of carrying the name "R7"? In my opinion, it doesn't. But can you have just as much fun on the track with the new R7? I'd put my money on it.