Meet Brett Hart, Canada's Champion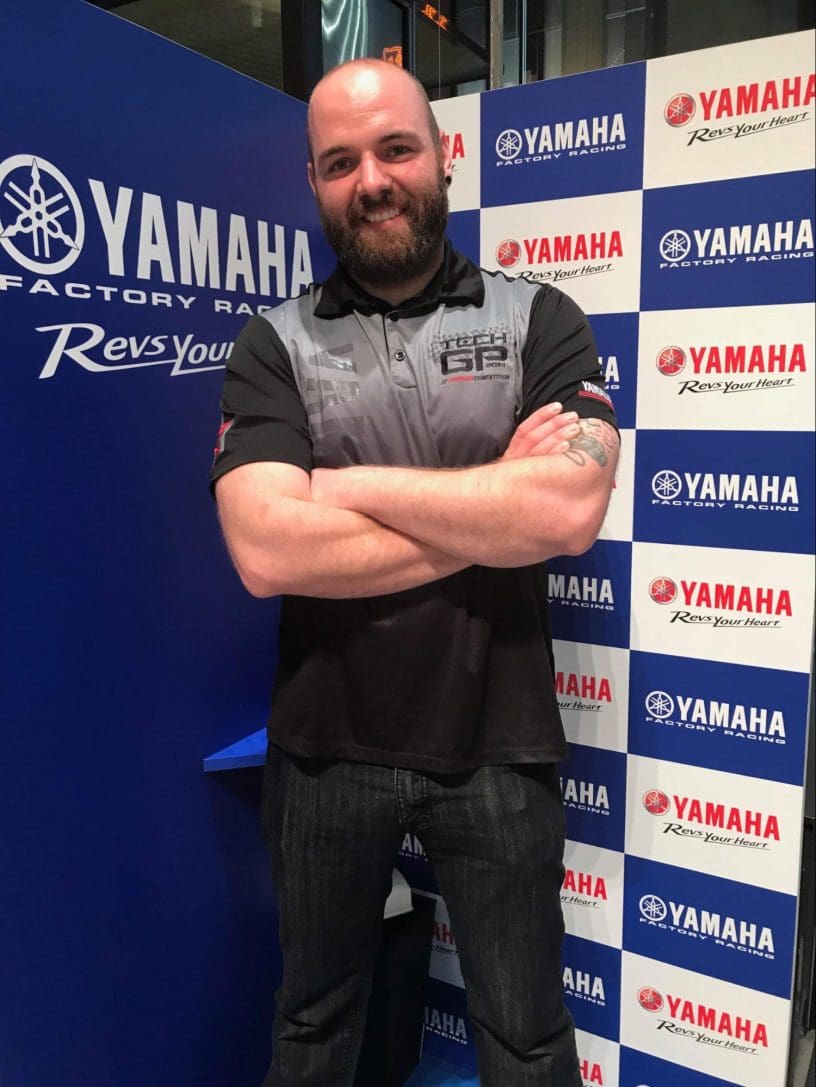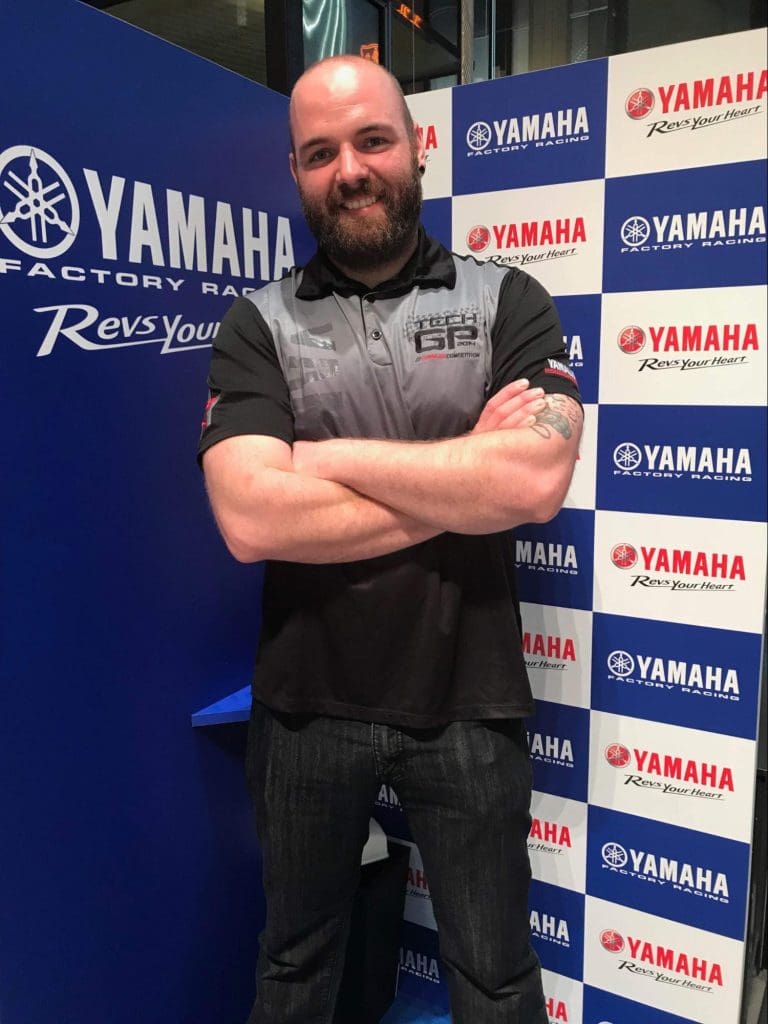 Meet Brett Hart, a mechanic at Blackfoot Motosports Calgary, Canada who went to Iwata, Japan for the Yamaha Technician GP.
It was a long road, a lot of work and determination that lead to our very own (residing in Calgary, Alberta, Canada) local motorcycle mechanic, Brett Hart, to win the 2018 Yamaha World Technician Grand Prix in Iwata, Japan. I met up with Brett and his girlfriend Jordan for a beer when they got back to chat about his experiences and the path to becoming a champion in the technician world.
A Fork in the Road
A down to earth guy, growing up in the east coast, he was up (and still is) a fairly quiet person that is definitely not used to being in the limelight. He is a hard worker, very meticulous and everything is very well thought out – it's no surprise that he came out on top.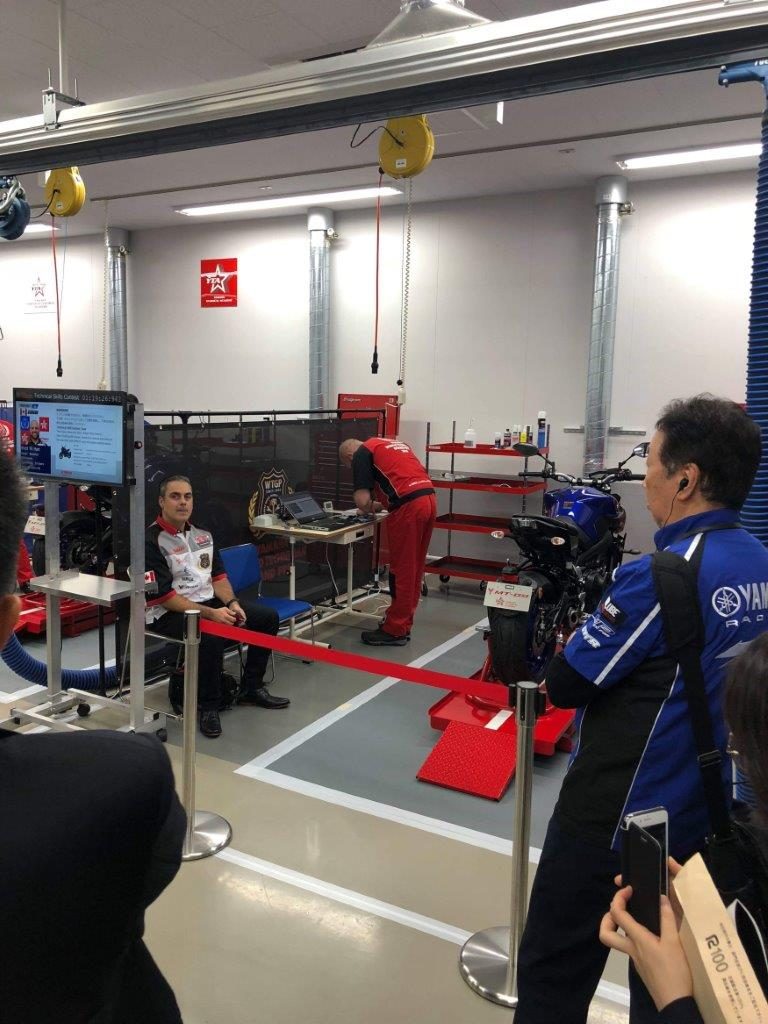 Here is Brett working on the diagnostics portion of the competition
It was between his work ethic and that his girlfriend Jordan keeping him focused on studying and working towards winning is what brought him to win the world championship. In school, he thought about becoming a doctor, but a change of mind and a love of motorcycles brought him to want to work in the industry.
His mentor, Ryan Peddie is a motorcycle mechanic I worked with in Pro-Am Motorsports years ago – and he was the inspiration behind Brett wanting to challenge himself and push himself to win.
I could definitely see why he was inspired as Ryan was always focused on work and very serious about it too. Ryan eventually left Pro-Am and started working for Seitzco Motorsports out in Okotoks and this is where he met and took Brett on as an apprentice.
Ryan went to compete in 2007 at the Yamaha World Technician GP while Brett stayed behind, but it got him thinking he could do this too and got bit by the competitive bug. He thought it was cool and would be something he wanted to strive for, so he enrolled himself in the competition in 2009.
Unfortunately, things didn't pan out that year as the competition ended up being canceled due to budget constraints. That didn't stop him from trying again and again.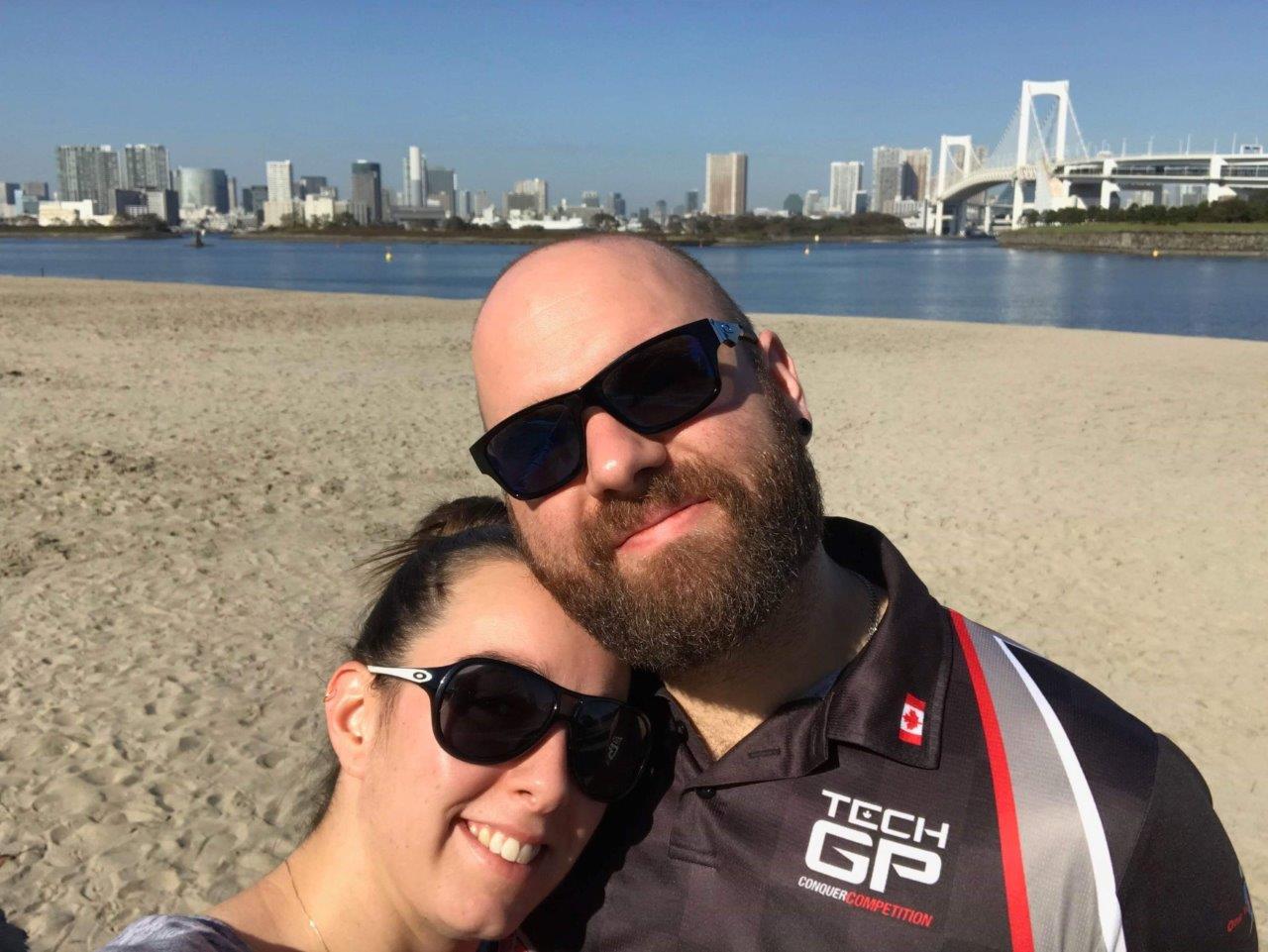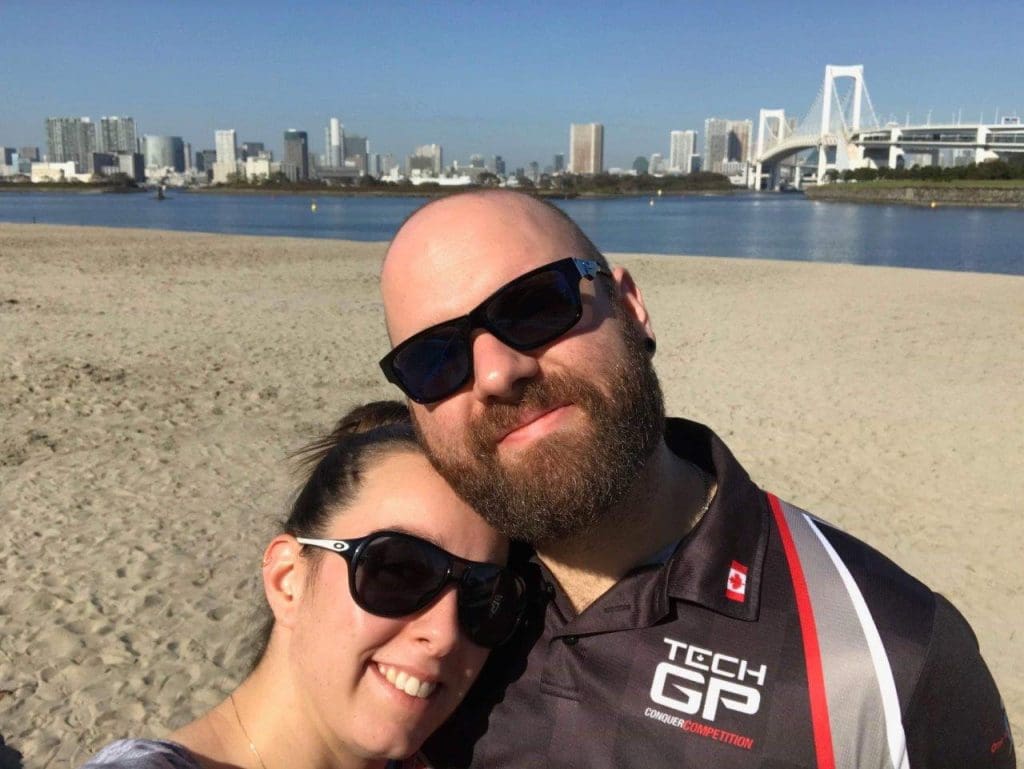 Here are Brett and Jordan enjoying some downtime after the competition
Testing the Waters
In 2012 he finally got to compete and made it in 4th place, not bad – but still not at the level he wanted.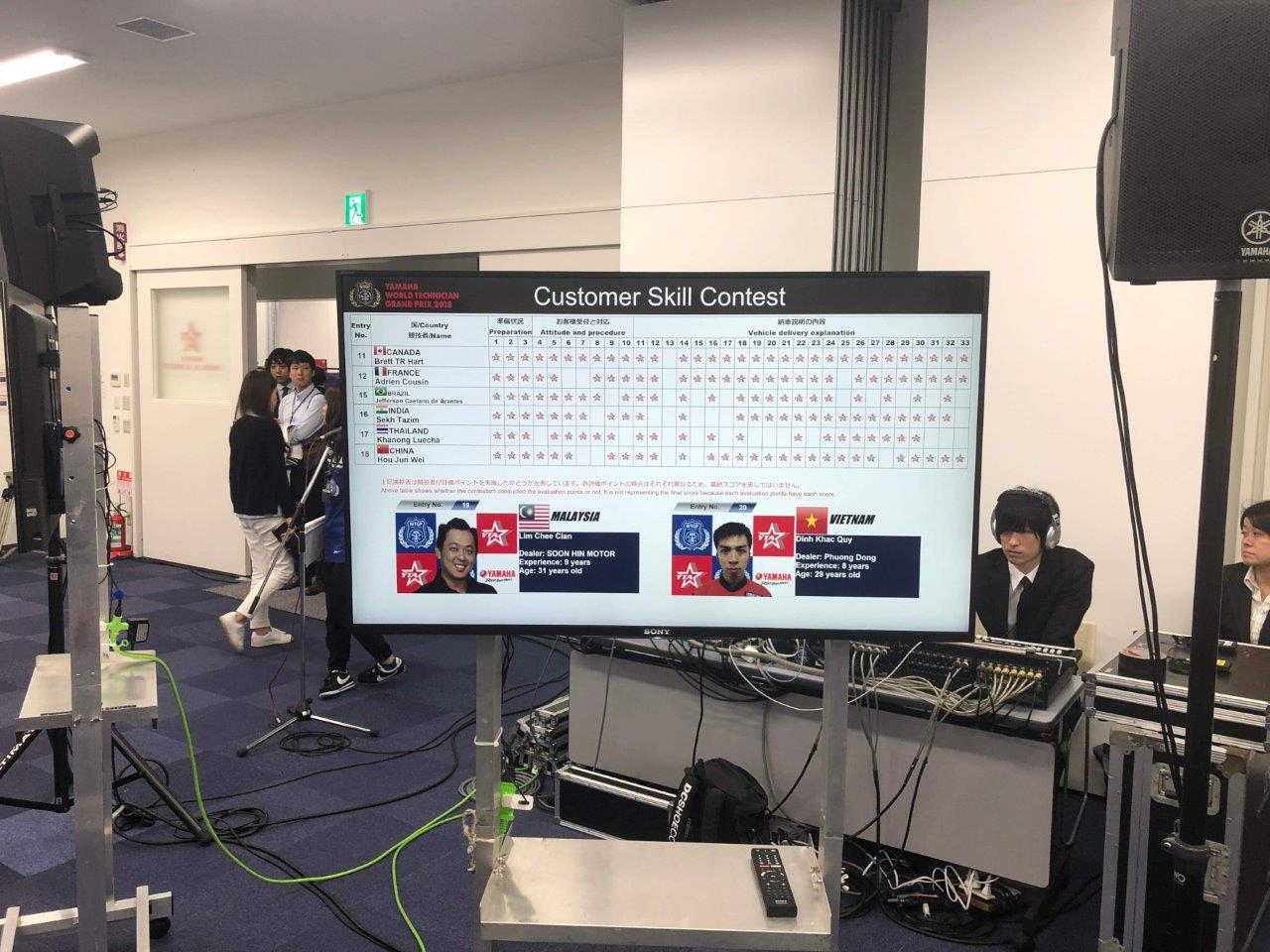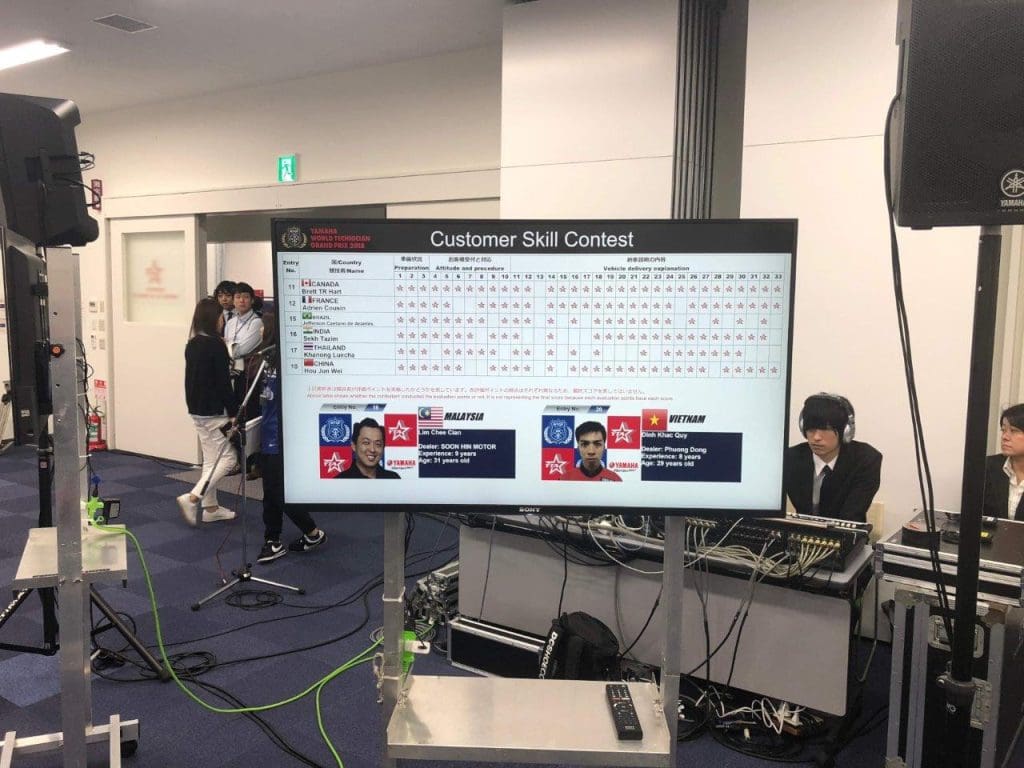 Aiming For the Top
In this competition, once you make it into first for the nationals, that is your one and only chance to make it to the top. You aren't able to go and compete again, whereas anyone second place or lower in the nationals were able to come back and compete year after year. Which is what he did in 2014 and 2016. He came in 3rd, then 4th respectively.
This year was different. He felt ready and was determined to put in the work required to make it to the top. It was a tough road of endless hours staying after work, studying, and working on the Yamaha units to make sure that he knew everything inside and out – and then some.
In the spring through to the summer of this year, he spent a lot of time also practicing with the diagnostics tool, and all the while had his other half, Jordan, encouraging him to keep going. He even admitted that she was a lot of the reason behind why he made it to the top.
He started and wanted to finish, and she was going to help him do it. Just seeing how excited both of them were about their trip was heartwarming to see.
Climbing Mt. Fuji
The day of the competition Brett had put his game face on. He knew this was now or never, he prepared and was ready to do his best. The competition has 2 classes: Sports and Commuter. Commuter is reserved for the countries with generally smaller cc motorcycles while the Sports category was working with the MT-09.
Working the Competition
The technical portion went fairly smoothly for Brett although there was an error code that kept coming up with the diagnostic tool and nothing checked out as unusual. He ended up figuring out it was a faulty ECU with time to spare for the three maintenance checks that had to be done.
That wasn't all though, they were also judged on very strict requirements for customer service knowledge and handling which Brett had managed to hit on every point except one, which all the other competitors had missed as well.
The Result of Hard Work
Then it came time for the judgment, and Brett said when they called his name it seemed surreal – although he admitted he expected it a little after what his competitors had said regarding their performance during the break. Still, the competition was also very skilled in their own right.
Walking up to the podium was something he imagined and made real. It was amazing considering that out of the 34,000 technicians in the YTA (Yamaha Technical Academy) that could have entered the Grand Prix, Brett had made it to the top of 21 total contestants for the two categories. It was the first win for Canada and something all technicians should look up to.
For the full competition overview and video from Yamaha: Click here
After the Competition in Japan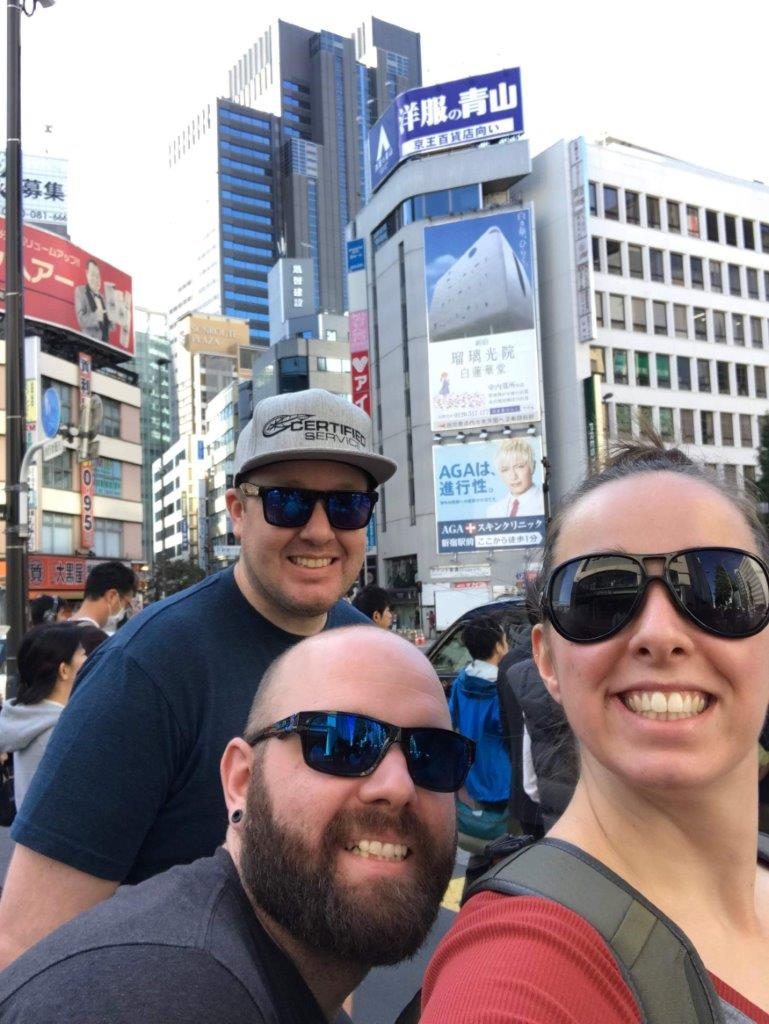 Brett (bottom), Jordan (right) and their friend Jeff (left) enjoying Japan after the competition