If you think the MT-09 – the flagship of the Yamaha "Masters of Torque" range – was aggressive, how about the limited edition Street Rally?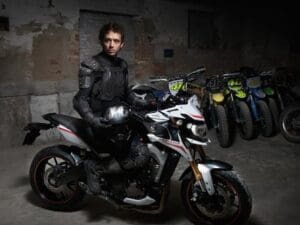 This variant of the tricked-up triple sports bike is fitted with motard-style body components. The additional parts include a headlight cover, front mudguard, a small beak, air filter covers, fuel tank shrouds, side number plates, wind deflector, knuckle guards, a flat and raised saddle and off-road-style footpegs.
The new seat and foot pegs are designed to improve rider grip for a more motard feel, while the wind deflector and headlight cover will improve highway riding.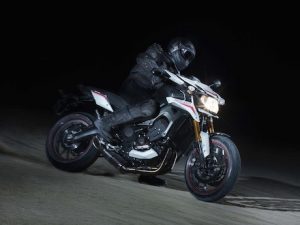 It also comes with red pinstripe wheels and gold anodised forks.
The limited edition model is only available at selected dealers and will cost $12,999 (+ORC) which is $2000 more than the standard model.
The "Masters of Torque" range has been a huge hit in Europe and is starting to make inroads in Australia with the demise of more conventional faired sportsbikes.