Organisers of the inaugural "Woolshed Classic: a rally for all things motorcycle" hope the motorcycle rally will become a southern hemisphere version of the British Goodwood Revival.
Spokesman Mark Morrissey says this weekend's motorcycle rally (May 1-3) will be "a rally like no other".
"The Woolshed Classic is destined to become the Aussie version of the Goodwood Revival," he says.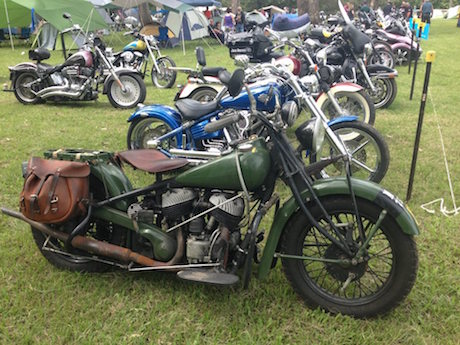 The motorcycle rally will be staged in the historic Jondaryan Woolshed on Queensland's Darling Downs and will be open to all makes and models of motorcycle from 1900 to 1985.
The Woolshed complex stands on 64 hectares (160 acres) and can cater for enormous numbers of day visitors and thousands of campers.
He says the have riders coming from Tasmania, Sydney, canberra and throughout Queensland, as well as the Brisbane Vintage Cafe Racers Club, Ulysses clubs, historic motorcycle clubs, sporting clubs and HOG Chapters from Bundaberg and Gympie.
"I have had numerous email and phone conversations with people who are bringing veteran and vintage bikes from 1912 Excelsiors to Gold Star BSAs, XT 500 Yamahas, Laverdas, Moto Guzzis and Airhead BMWs," he says. "One of the committee ran into an Indian club ride who said they would ride up for the day on Saturday."
Mark says the inaugural event will also offer free display areas and entry to bona-fide clubs, trade suppliers and groups, with some conditions. MotorbikeWriter will be there; come and say g'day.
Click here to apply for free display and entry.
And public entry will only be a gold coin donation with funds going to the Endeavour Foundation. Camping fees are $10 per person per day.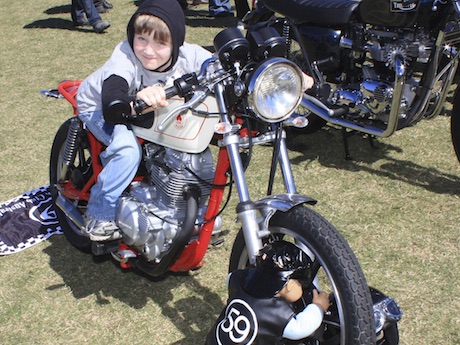 The inaugural event will not only feature stalls and classic bike displays but also a vintage motocross demo, trials and fast track displays, and more.
Mark says he wants to grow the motorcycle rally into a "pageant rather than a rally".
"Something along the lines of the Goowood Revival, but smaller just because of the audience available. The long term goal is for 'all things on wheels or wings'."
The licensed Jondaryan Woolshed complex includes the historic woolshed, village, museum, cafe, food hall, arenas and paddocks. There are also public toilets and showers, disabled facilities and a large vehicle park.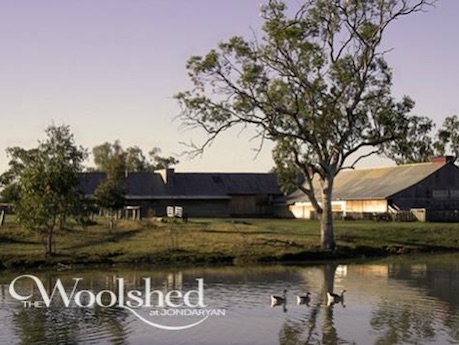 The Woolshed has hosted large outdoor events for more than 30 years including the nine-day Australian Heritage Festival run from about 1974 until 2010 and attracting crowds of more than 20,000.
It sits on the Warrego Highway, 40km west of Toowoomba and 160km west of Brisbane, and just 10km from the great riding roads around the Bunya Mountains.