The Times They Are A-Changin'
With another year under our belts, I thought it worth it to take a look back over the last 12 months at the changes in the wonderful world of motorcycles. 2018 was no joke. There were plenty of killer new bikes and gear offered and tons of newsworthy items worth knowing and pondering.
It was a great year for motorcyclist and a year that posed some challenges and successes for bike manufacturers. Here's a look back at some of the most interesting stories.
2018 Bikes
Here's a look at some of the best bikes of the year and others for the 2019 model year that broke cover in 2018.
Ducati Panigale V4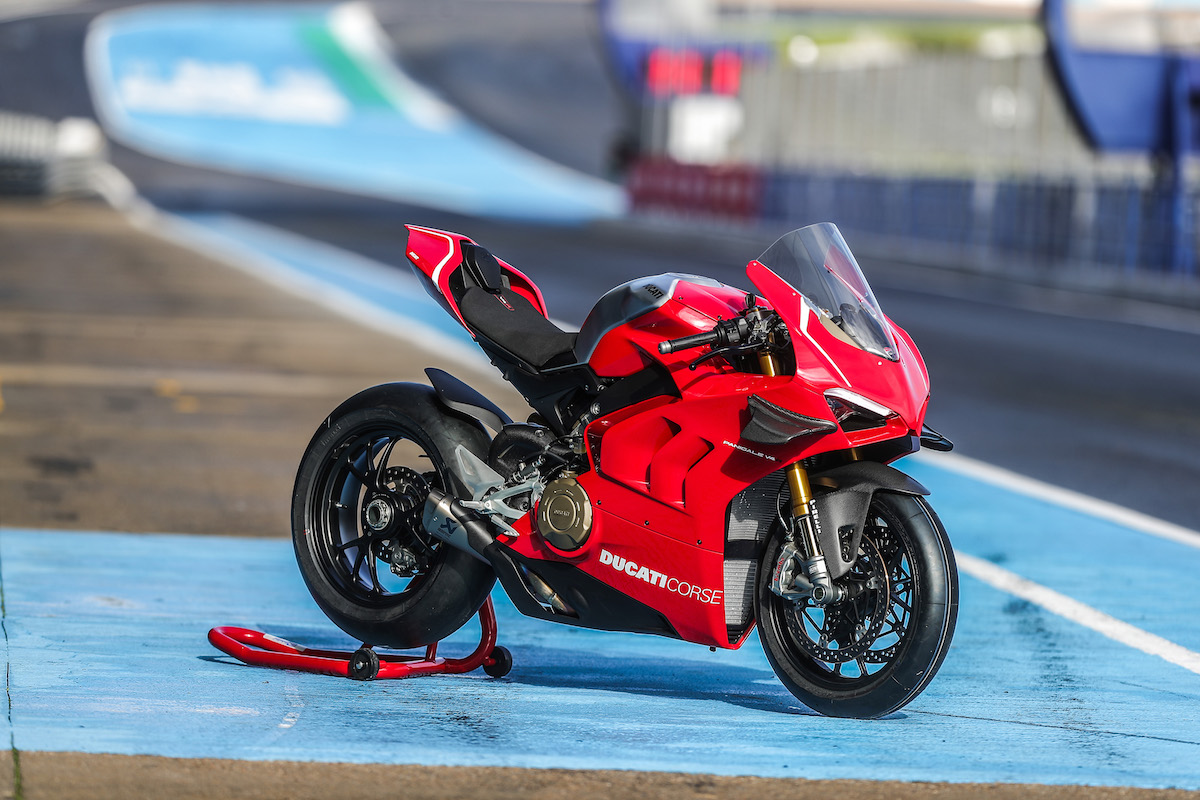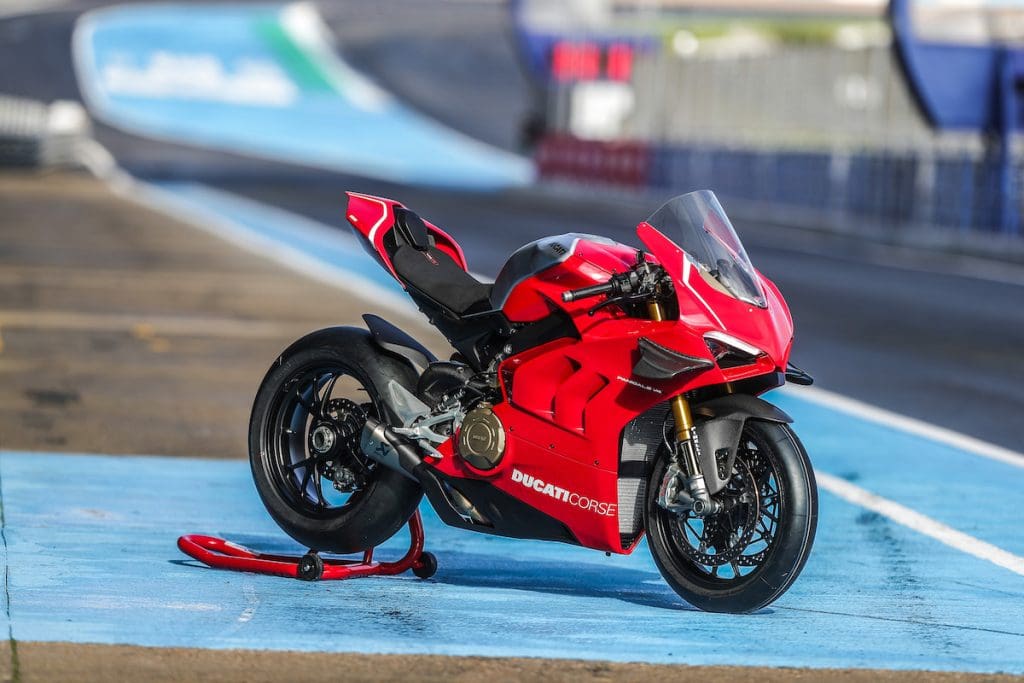 Ducati's 2018 Panigale V4 was touted as a killer sportbike by the company before anyone got to ride it. At the beginning of this year, Ducati let a bunch of goofy motojournalists ride the bike, and just about every one of them came away impressed.
Kevin Duke said, "it's no exaggeration to describe it as one of the best sportbikes ever made, perhaps even the best."
Honda Gold Wing Tour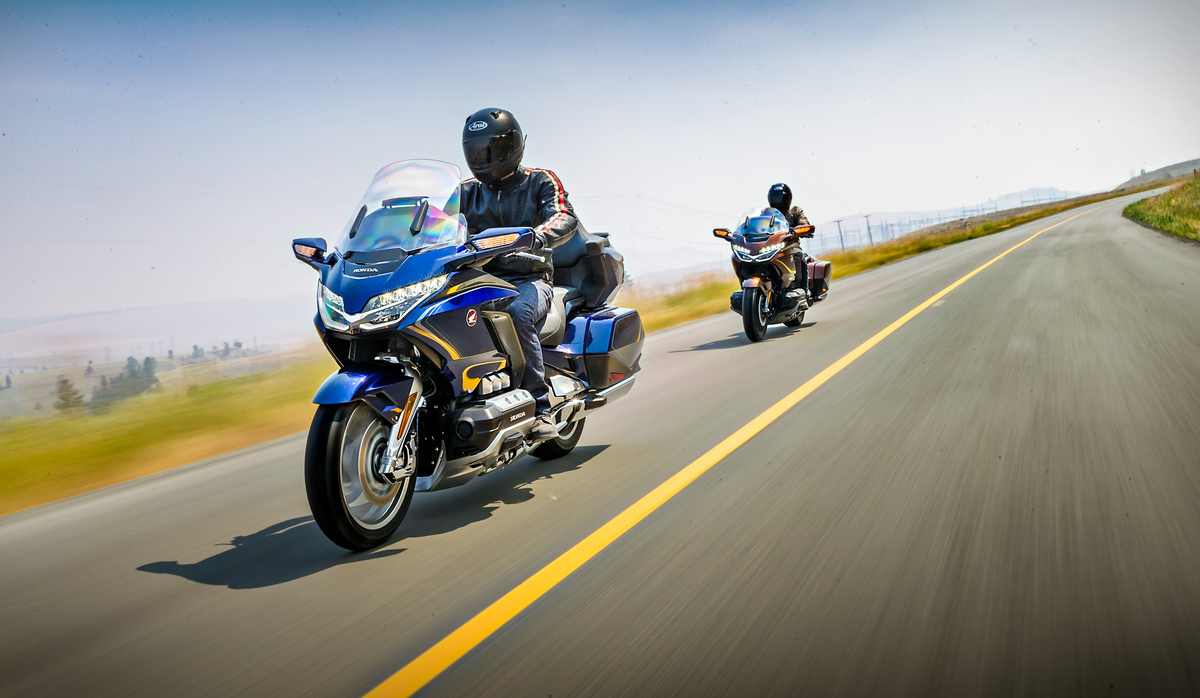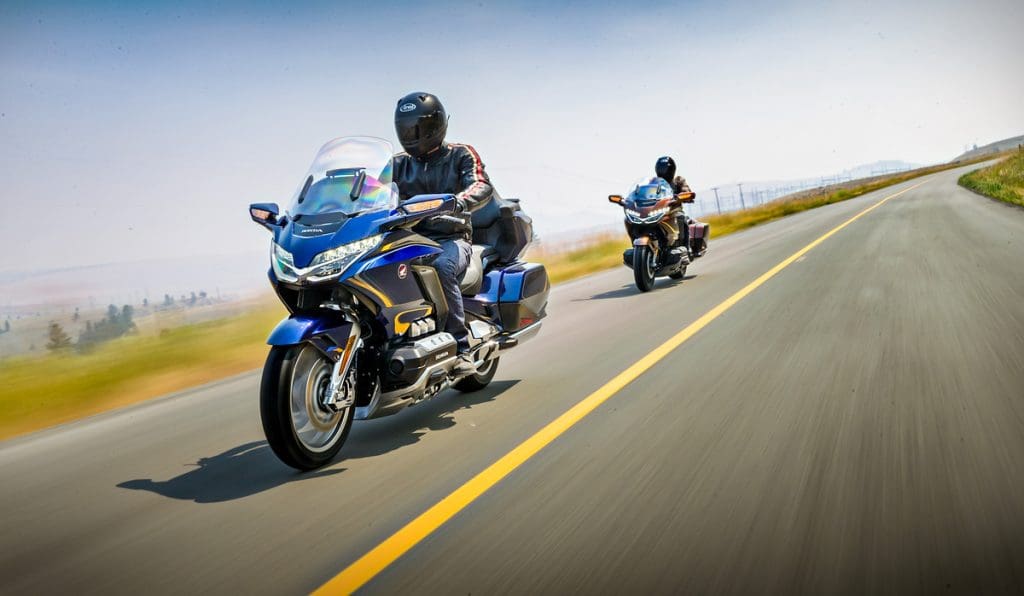 The 2018 Honda Gold Wing is a highly anticipated bike. The Wing is a model loved and revered by many and despised only by those who have severe brand loyalty to a motorcycle manufacturer that isn't Honda. It's always been a hard model to dislike, but the new 2018 Gold Wing was all new, and there were questions if it would live up to its reputation. Honda invited motojournalists to ride it, and it seems the company just made the bike better.
Evan Brasfield said, "The Gold Wing Tour has the cross-country chops to inhale the mileage on the highway or meander your way down the most scenic of winding roads."
Triumph Speed Triple RS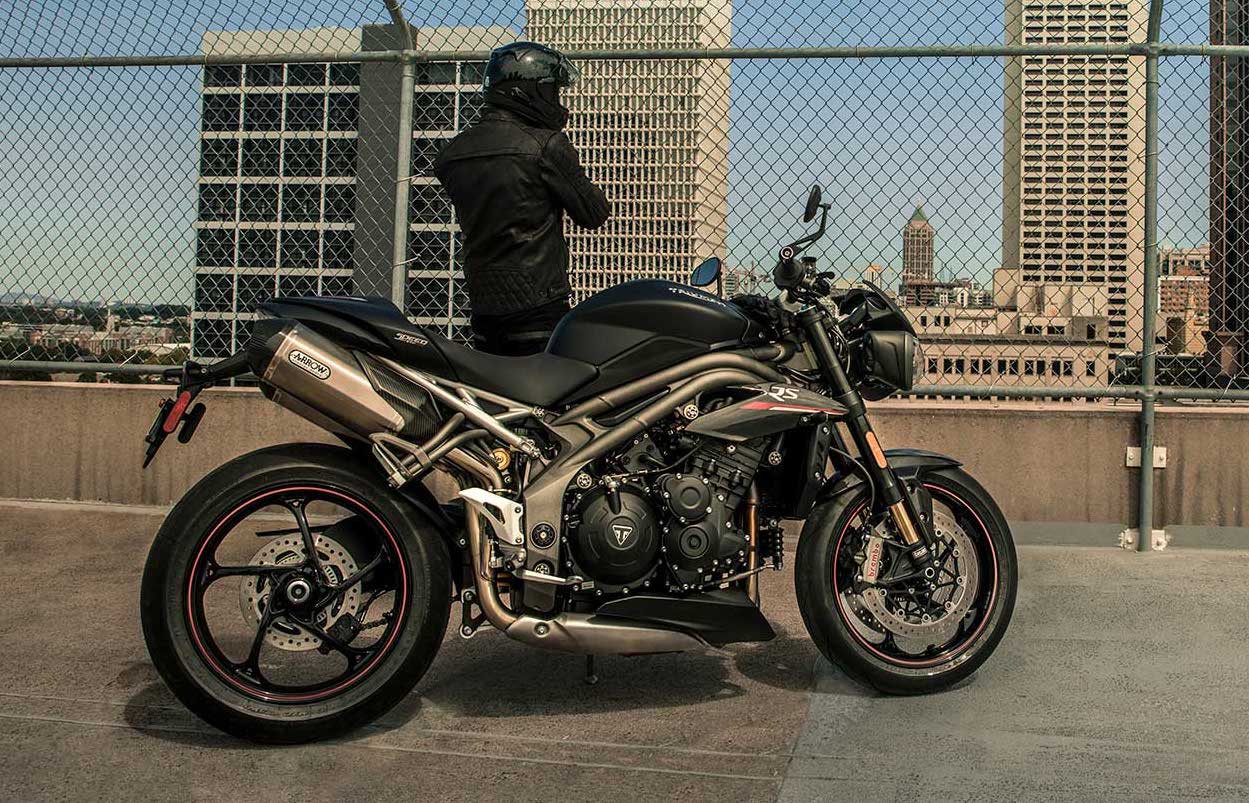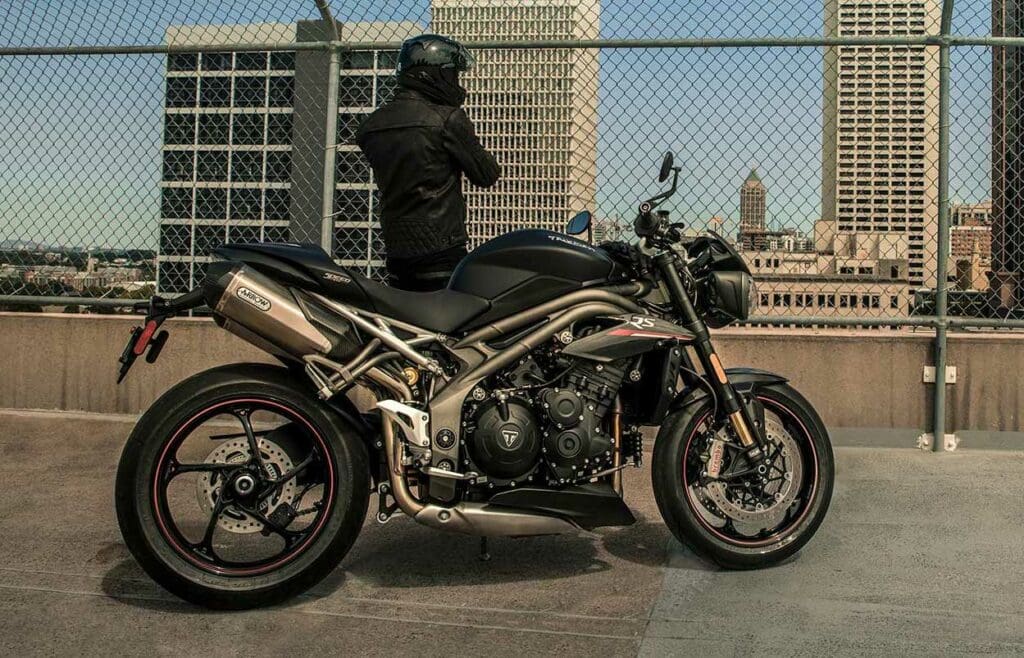 Triumph had a lot of news this year with the Speedmaster and the new Scrambler 1200 for 2019, but the Speed Triple RS is the one that stands out to me in 2018. The Triple is an important bike for Triumph and it was in need of an upgrade. The company made it the fastest and lightest it's ever been, and thus, the best it's ever been.
Randy McMurphy rode it and said, "So here's the straight dope. Triumph hasn't ruined the Speed Triple, not in the slightest. It's definitely their best yet, and arguably by a country mile when you look at the RS."
Royal Enfield Himalayan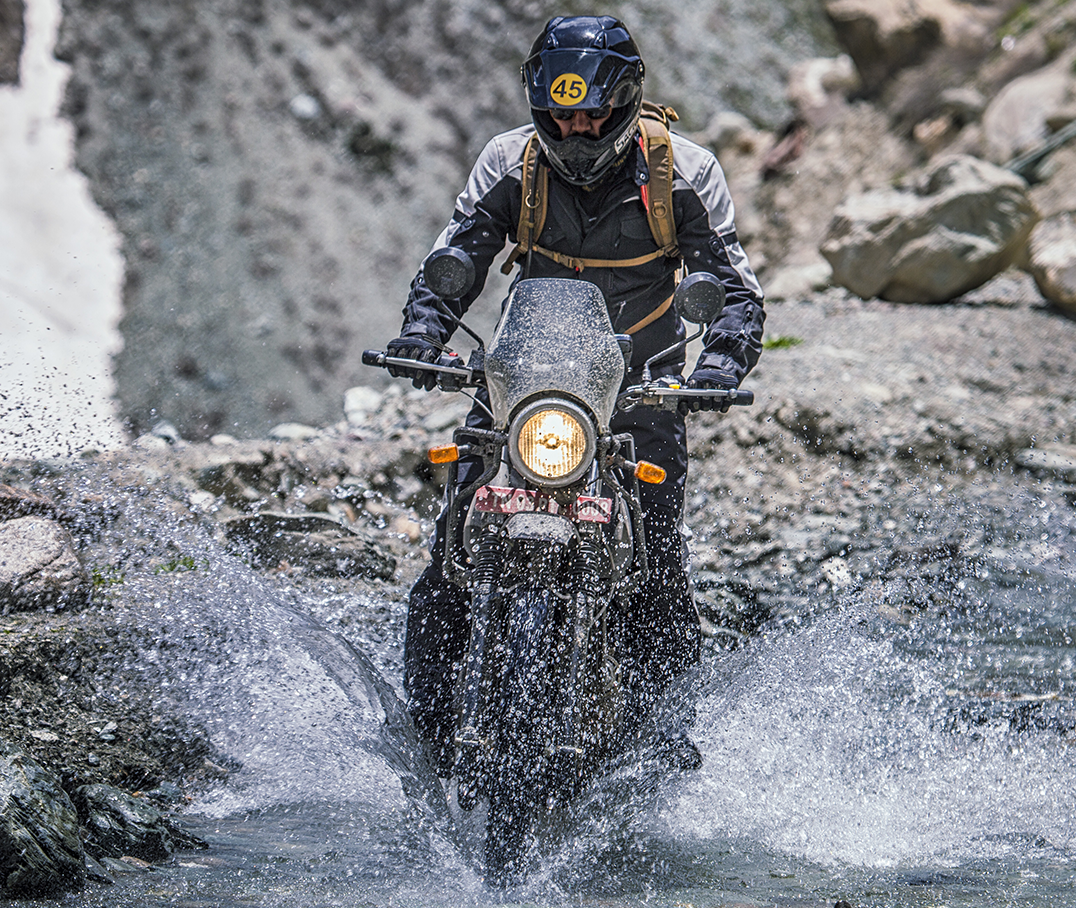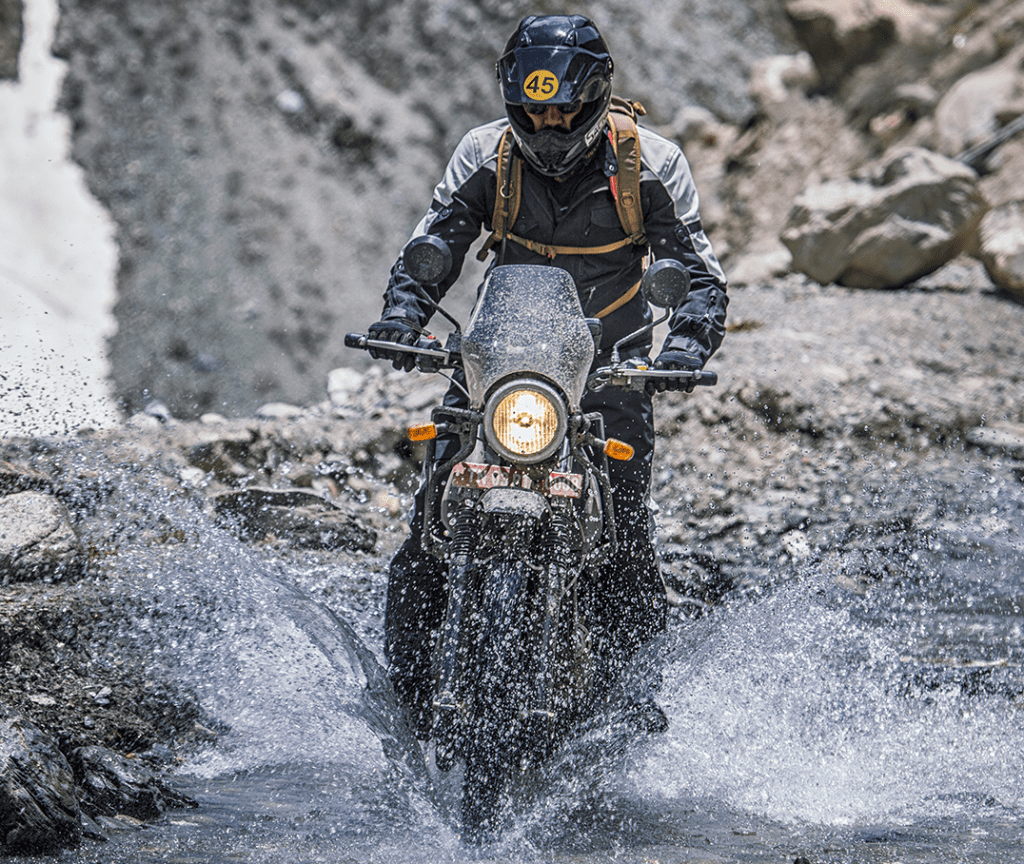 The 2018 Royal Enfield Himalayan is a small thumper adventure bike with an affordable price tag that wasn't supposed to come to the U.S., but after some convincing and some adjusting to make it U.S. road legal, it will be here. The company let many motojournalists get on the bike and beat on it this year. Few came away unhappy.
John Burns said this: "If you like it, I see no reason why you shouldn't have a new Himalayan. Being broke isn't even an excuse anymore."
Yamaha MT-07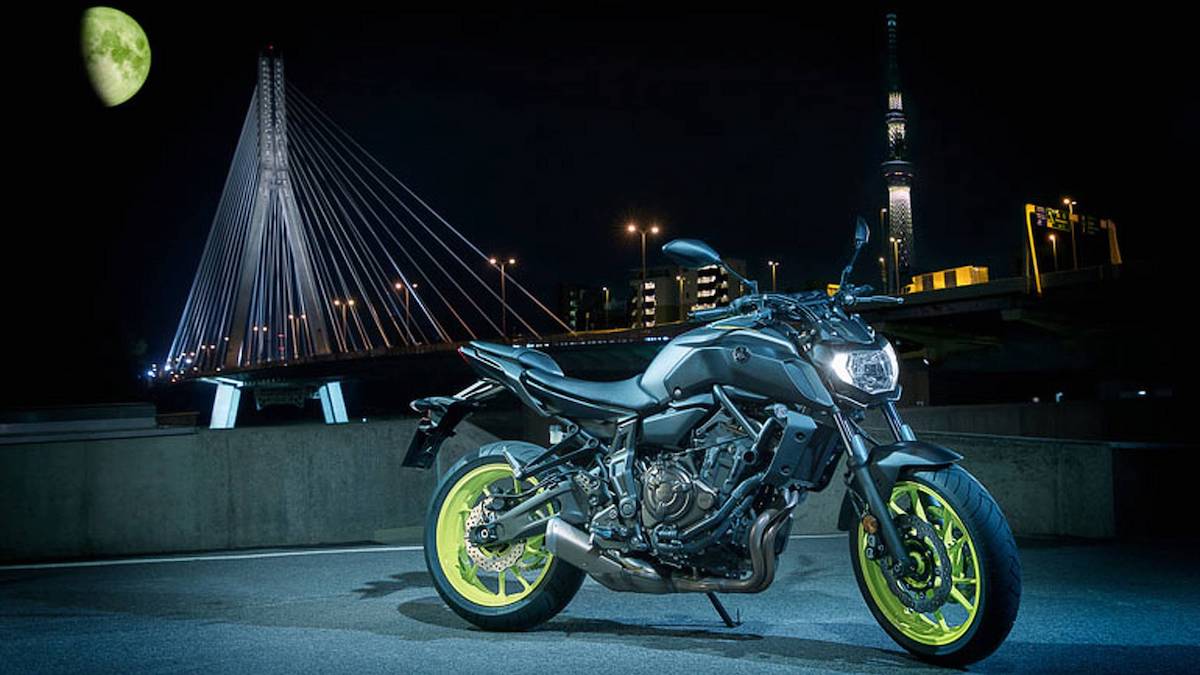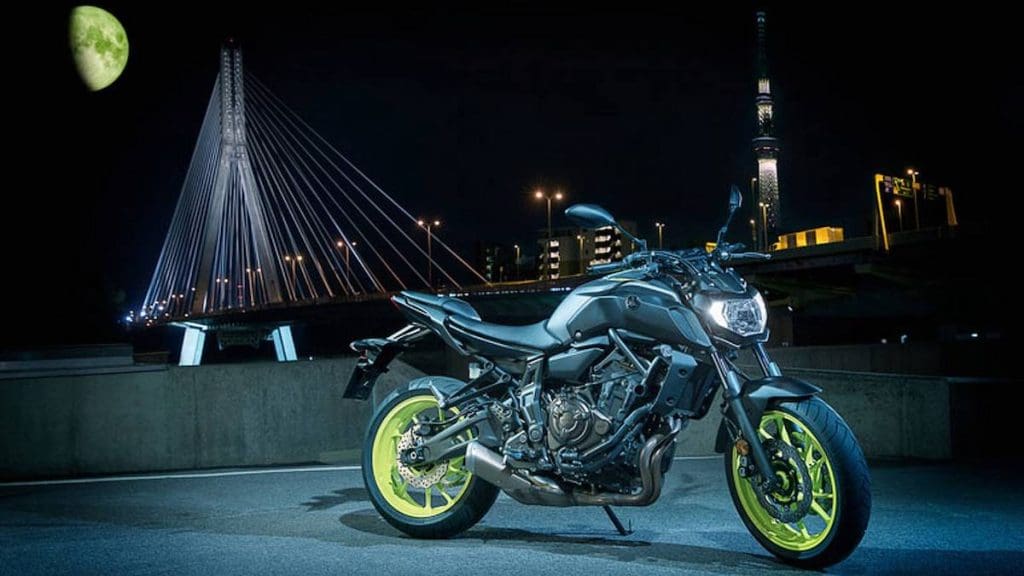 The 2018 Yamaha MT-07 is an entry-level streetfighter that was refreshed this year. The looks changed, the performance changed, the technology changed. It's overall a much better bike, and if you're a streetfighter kind of person then the MT-07 should be on your shortlist.
Adam Waheed said, "Simply put, affordable bikes shouldn't look, feel, or ride this good. The MT-07 rides and handles like a much more expensive bike and offers riders a quality piece of machinery that is as adept for a novice as it is for a seasoned vet."
2019 Bikes Discussed and Ridden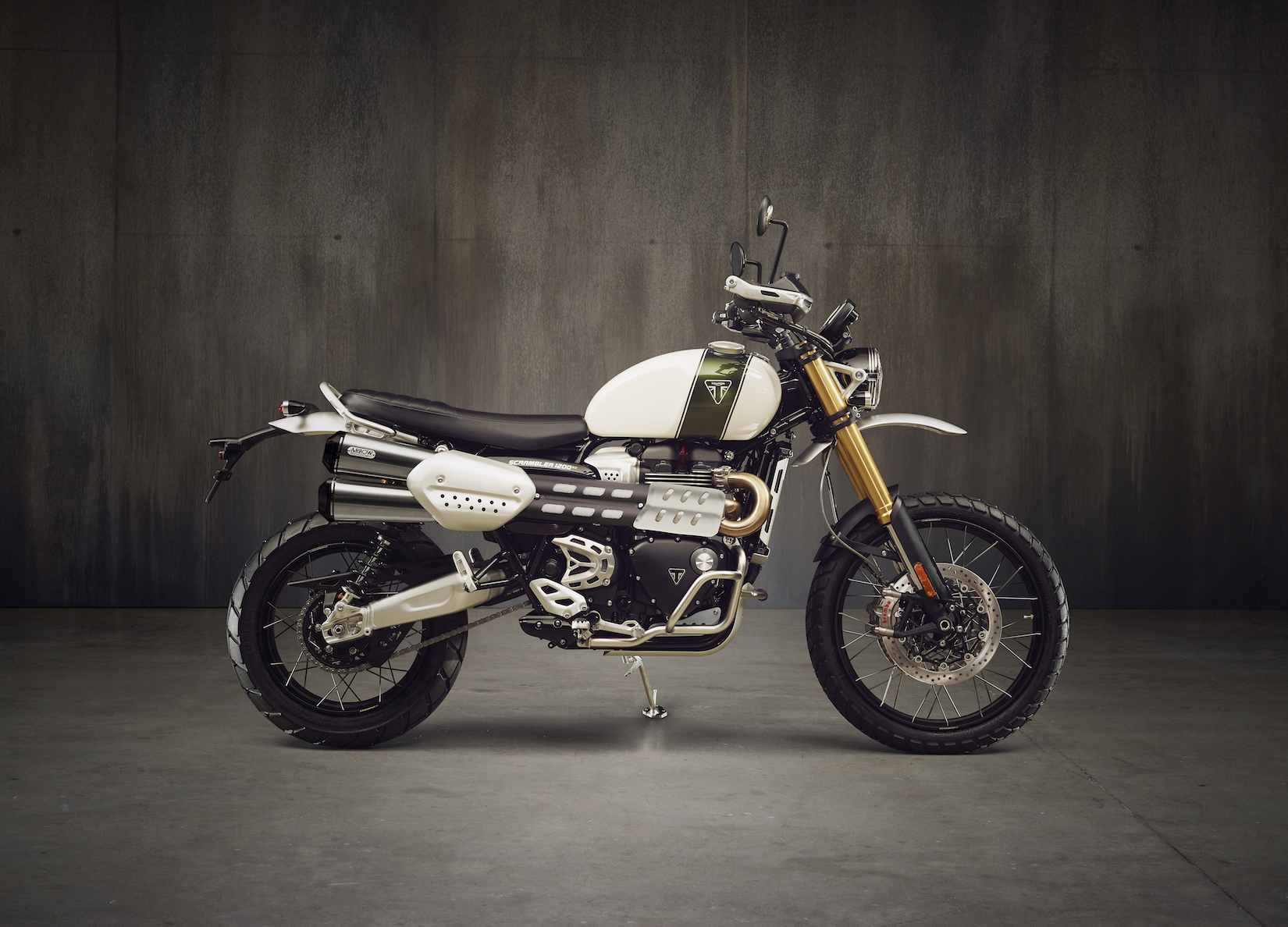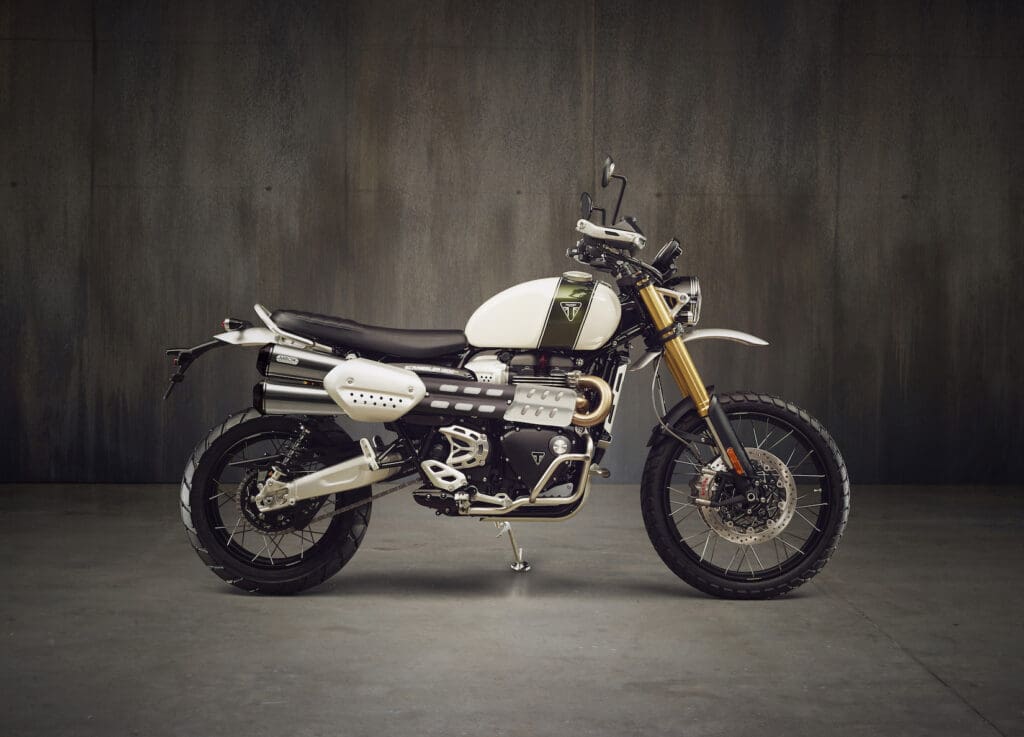 In addition to the bikes listed above, there were several 2019 models announced and provided to the press for first impressions. The ones that stand out to me include the Honda CRF450L, KTM 790 Duke, BMW F 850 GS and F 750 GS, and Triumph Scrambler 1200 XC and XE.
Interesting rumors and announcements of new models include the Kawasaki W800 Street, Triumph Rocket III and Thruxton R FTC, and the possibility of the Indian Raven.
Plenty of Electric Bikes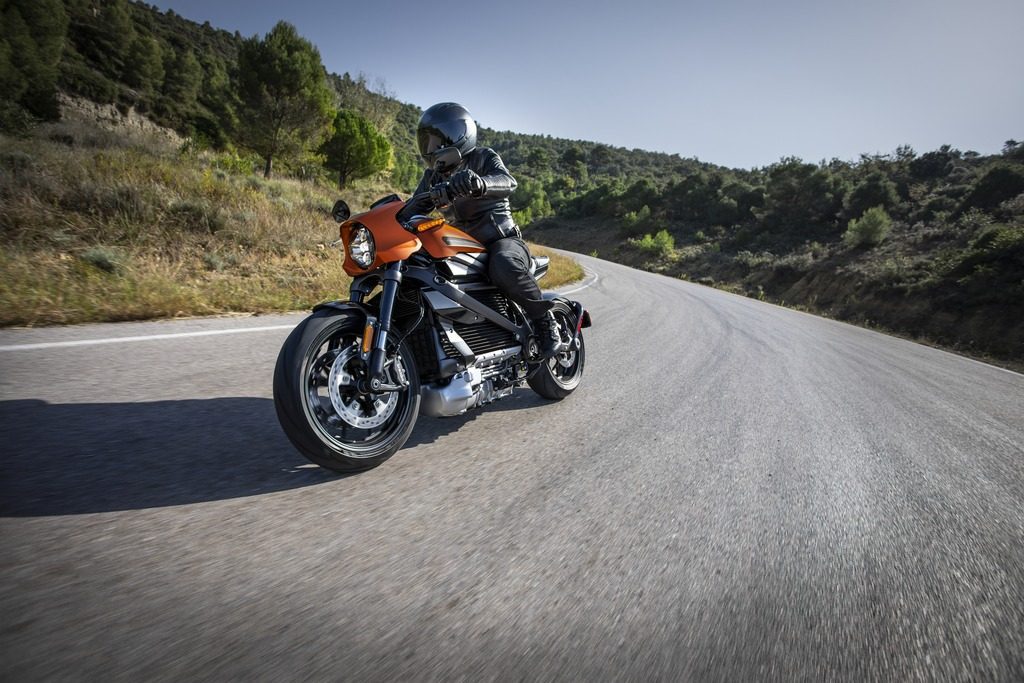 Electric bikes got a lot of press, too. From Harley-Davidson's upcoming Livewire to Lightning Motorcycle's new headquarters to a company I didn't even know about before this year called Cake that wants to sell 70,000 annually.
While electric bikes didn't take off like I bet companies hoped they would, there was a lot of news indicating that they will soon.
2018 Gear and Technology
Here's some of the gear and technology trends that stood out most this year.
Airbag Technology
Airbag technology has been around for a little while now in motorcycle gear, especially on the race side, but it seems to be taking off now for consumer gear. Companies like Dainese are adding the technology to their jackets and other gear to help improve how well riders are protected.
Dainese isn't the only one out there. Alpinestars, Melin, Spidi are also adding the technology to their product lineup.
ABS Becomes Affordable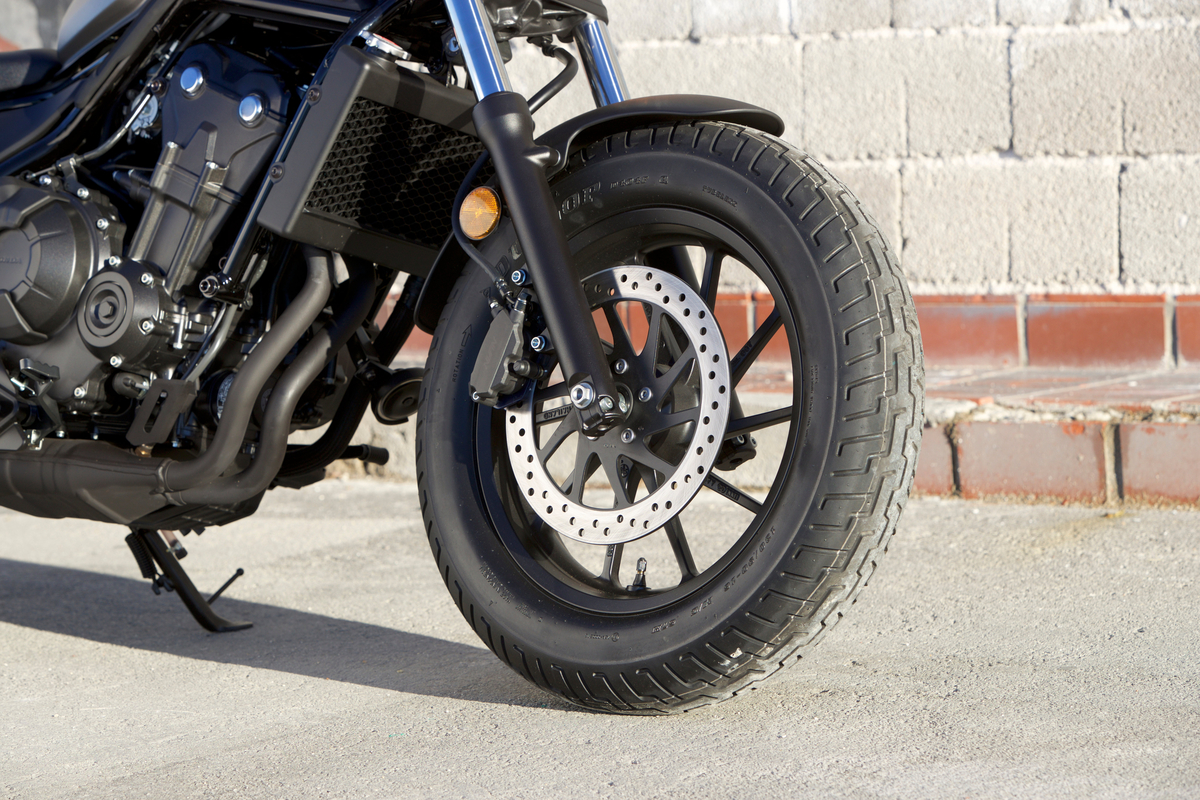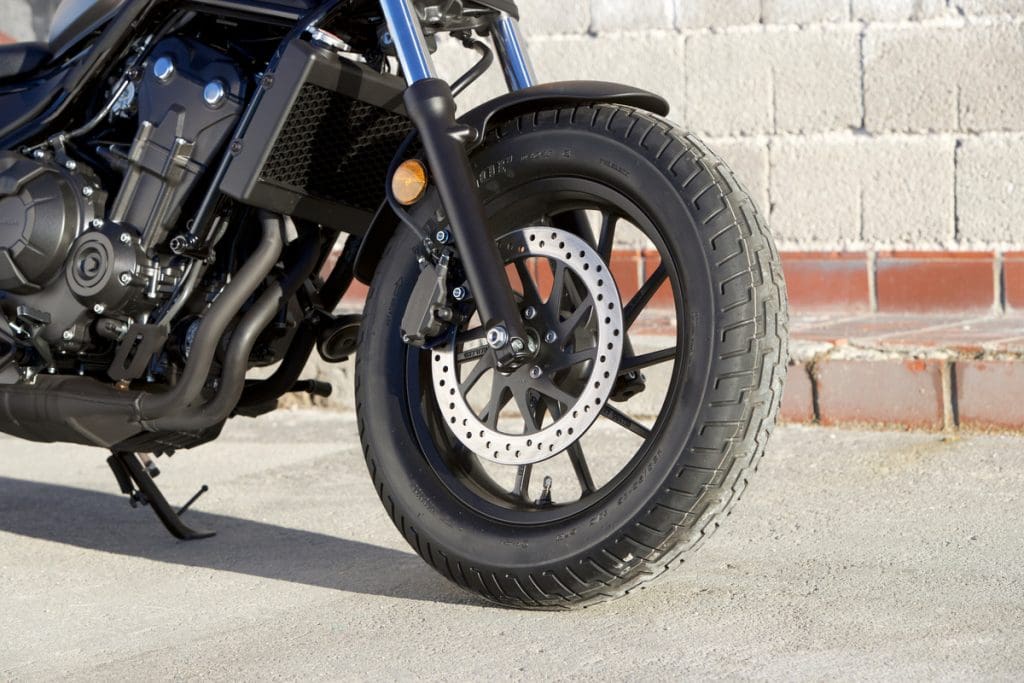 ABS just a few years ago was not available on many motorcycles. Now it's a typical option and new regulations around the world are causing bike manufacturers to add it as standard equipment. It depends on where you live as to whether or not it's mandatory or will become mandatory.
The good news is that even bikes that don't have it as standard have ABS as an affordable option now. Revzilla noted the 2018 Harley Road Glide's ABS costs a pretty modest $795. Other bikes are even cheaper. Honda's entry-level Rebel only hikes the price tag up by $300 for ABS. Sounds like a deal to me.
Mesh Bike-to-Bike Communication
Mesh network communications devices appear to be the future. Sena has the 30K, which utilizes this technology, and you can bet that other manufacturers will follow suit. The nice thing about this system is that everyone is easily connected to each other. It offers more control and more flexibility than typical Bluetooth comm systems.
Now let's put 2018 behind us and look forward to having a fantastic year in 2019.