Electric Power, Crazy Fast
There are a lot of innovative startups in the motorcycle industry, but most of these companies are more or less a joke. One of the legit ones is Lightning Motorcycles, which builds top-of-the-line electric motorcycles capable of truly high speeds.
The company recently announced it's moving to a new San Jose, California, headquarters. That will enable the company to increase the fully electric LS-218 Superbike production.
Lightning Motorcycles is definitely something different from all of the other wannabe motorcycle startups out there. The company isn't some techie pipe-dream. From the start, it has been about pushing the envelope.
In 2012, the company's prototype set a record at the Bonneville Salt Flats with a top speed of 215 mph. The next year, the company's bike sprinted to the top of Pike's Peak faster than any other bike, electric or gas.
What a New Headquarters Brings
According to a press release, the new headquarters will allow the company to expand considerably. The new facility offers five times the square footage of the company's current facility.
Not only will Lightning Motorcycles be able to build more of its LS-218 Superbike, but the new space will also allow for an in-house design studio. That design studio will focus on future projects and improving current ones.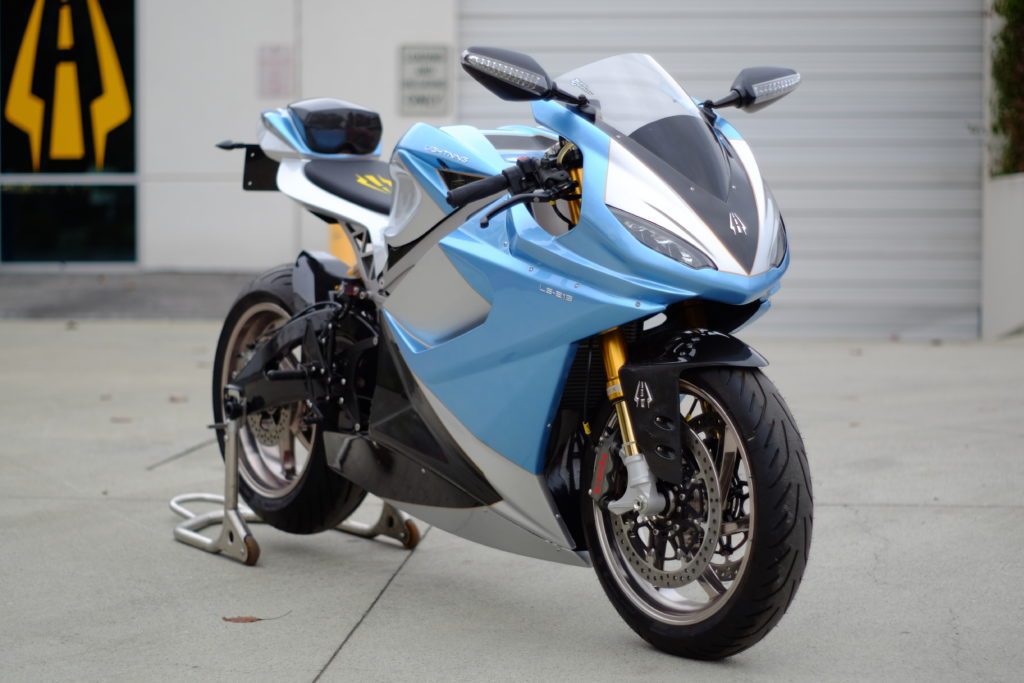 The current LS-218 Superbike offers a fully electric powertrain that produces over 200 hp and has twice the torque of a MotoGP race bike. Lightning Motorcycles is owned by Richard Hatfield. Developed by Lightning from the ground up, the LS-218 is his vision. It's also an exciting indication of what the future of electric sportbikes will look like.
I'm pretty pumped to see how Lightning evolves over time. I have a feeling the company has the staying power most of these other new electric motorcycle companies don't have. Hatfield appears to be spending the company money in all the right ways.