More W800 Versions are Welcomed
Kawasaki has already committed to selling the W800 Cafe in the U.S., but not the W800 Steet. With that said, Motorcycle.com reported on some California Air Resources Board paperwork that suggests Kawasaki will sell the Street version of the bike in the States.
It is a slightly more laid-back version of the motorcycle. However, most of the specs will remain the same as the Cafe version.
Kawasaki just recently unveiled the W800 at EICMA. It has a 773cc air-cooled parallel twin engine that's fuel injected and mated to a five-speed transmission. The W800 Street will obviously also get the bike's double cradle frame and the same suspension setup and ABS brakes.
What Will Set the W800 Street Apart?
The W800 Street has a lower seat height of 30.3 inches, higher handlebars, and no bikini fairing. It also loses about four and a half pounds compared to the Cafe version. Aside from those changes, there aren't many differences except in the styling department.
The paint schemes are different, with the W800 Street getting mostly black paint with a few silver and chrome accents. It's a handsome machine overall. If the Cafe was a little too over-the-top for you, the W800 Street is the perfect compromise. I think it's the better-looking bike.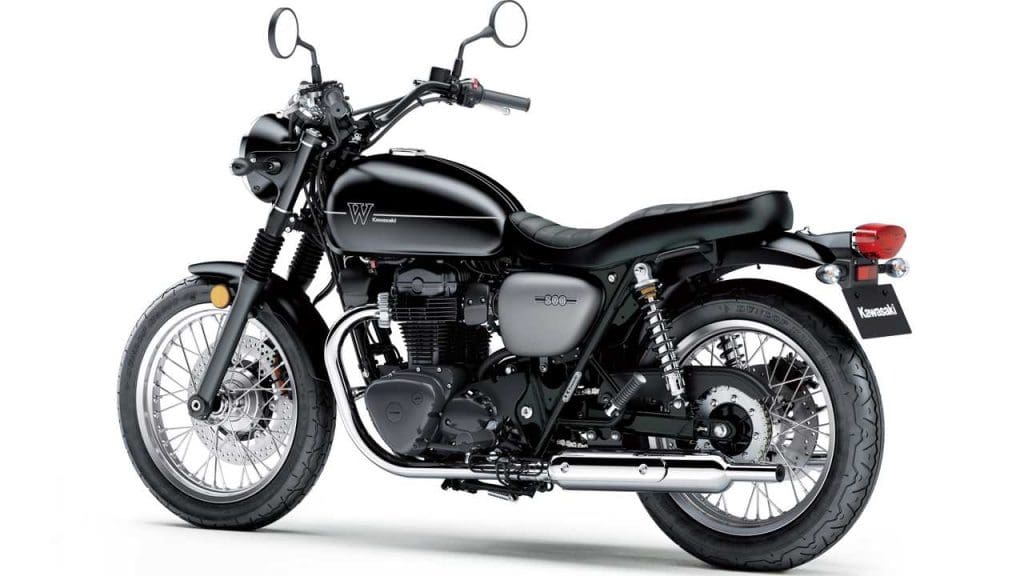 Kawasaki hasn't committed to selling the Street version here. The CARB paperwork just suggests it will. This is a smart business move. It allows the company to sell the same bike to a wider audience, and give dealers another way to market the machine without having the carry parts for a whole new product.
I'm not complaining, though. The W800 is a cool bike, and I would love for Kawasaki to make as many versions of it as they can. No official word yet on price. The bike was confirmed in Canada. The Street version is a little cheaper there than the Cafe version so U.S. buyers should expect the same. You'll likely pay right around $9,000.