Just a few months after buying Brammo electric motorcycles, Victory Motorcycles is ready to take their Brammo-derived Empulse TT to the North American market this year to reach younger riders.
Victory boss Rod Krois says the the Empulse TT, unveiled publicly on July 29, 2015, will be available in their dealer network in North America by the end of this year and rolled out around the world after that.
"We're going to learn as we go. We want to be on the front end of the electric market. It's not a matter of if but when and at what speed."
There is no word from Victory Motorcycles Australia on when it will be available in Australia, but will be on show at the Sydney Moto Expo in November.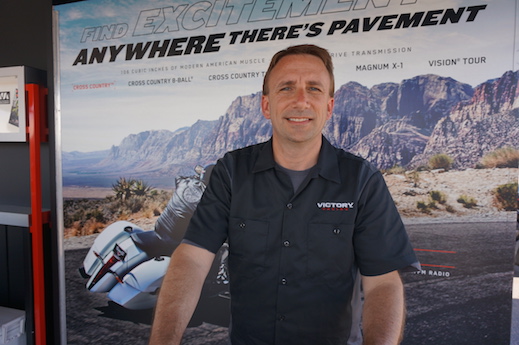 Compare Rod's aggressive business plan with the rather cautious attitude of Harley-Davidson who unveiled their LiveWire electric bike last year for press and public evaluation.
Harley has still made no commitment to production in the next couple of years.
Victory Motorcycles product manager for electric motorcycles Josh Katt says it's the age of the electric vehicle citing the sale of 336,000 in US in past 7-8 years and one million around the world this year.
"The Empulse TT will bring in a whole new and younger customer business to Victory," he says.
"We'll reach new riders and it gives us another way of proving our performance claims."
Despite Victory Motorcycles registering the Charger name earlier this year, they have kept the known Empulse brand, although Charger may surface in another electric bike at some stage.
Rod says the electric motorcycle is part of their plan to reach a younger demographic.
"We have a more youthful market than some," he says. "The 38-45 age bracket is our sweet spot as that's where our brand can resonate with that group."
He says their multi-point plan to target a younger demographic not only involves the electric production bike plus a lot of motorsport including their husband-and-wife drag team, the Isle of Man TT Zero race and the Pikes Peak International Hillclimb, as well as their supercharged stunt team.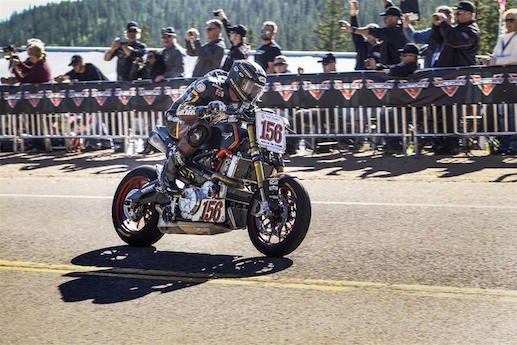 And there could be more to come.
They have already said they will return to Pikes Peak next year with their prototype V-twin race bike built jointly with Roland Sands Design. The signs are good with a second-fastest time in the first section. The run was doomed with a low-speed crash in the second section that damaged the electrics which starved the bike of fuel within sight of the finish line.
There is also talk about putting their TT electric bike in the famous hillclimb. They were unable to enter a TT bike this year as practice for the hillclimb clashed with the TT. Next year, they hope to have extra bikes so they could enter both races.
One of the advantages of an electric bike on Pikes Peak is that it is unaffected by the elevation and lack of oxygen as the 19.9km course climbs to 4300m, almost twice the height of Mt Kosciusko.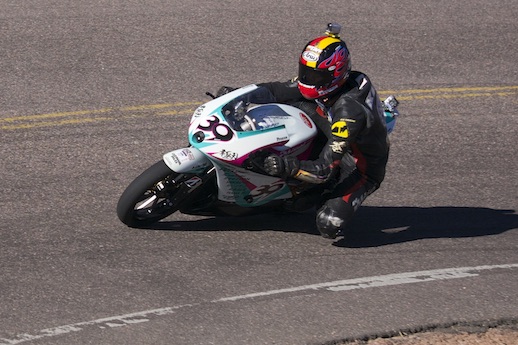 This year, the leading electric motorcycle brand and one of their main competitors, Zero Motorcycles, won the production and modified electric classes, so the gauntlet has well and truly been thrown down.
"We're looking at more motorsport sponsorship," says Rod.
"At the moment there is no firm commitment to any more years of NHRA, TT or Pikes Peak, but I sure as heck liked the way we did it this year."