Motards. 
Hogs. 
Hoonigans.
Belly Shovers.
The moto culture is rich with a diversity of people from all walks of life, and it leans on some of the strongest industrial backs of the automobile world. Giants like Suzuki, Honda, Kawasaki, and Yamaha strive to provide improved alternatives to riders that still maintain respect for the tradition of how things have always been done. 
But the future of motorcycle culture requires an ever-flowing give-and-take of balance – and who better to push the bill than the newer generation?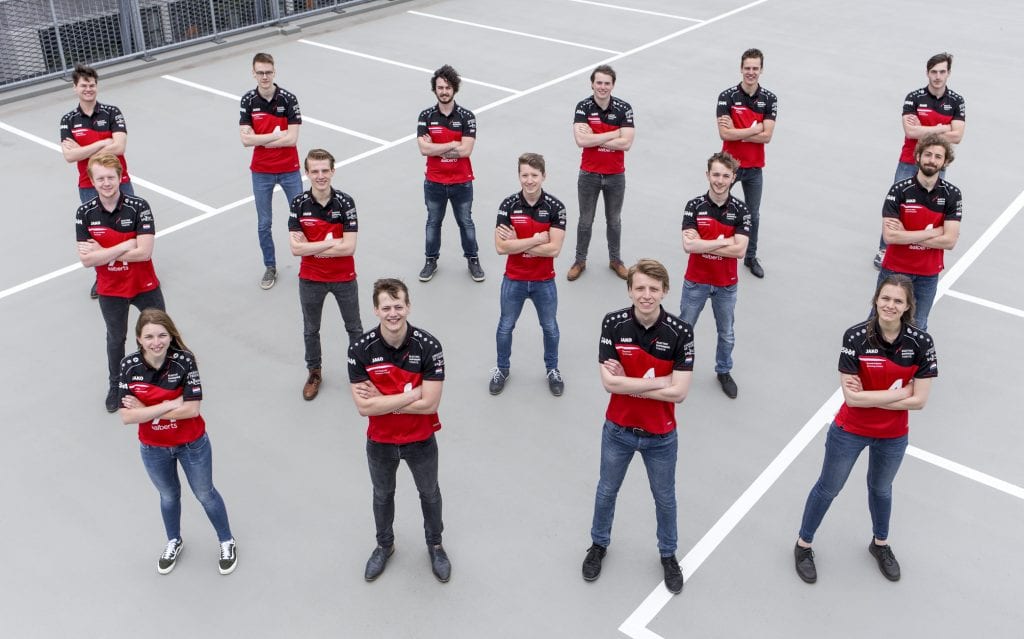 Enter Dutch Racing Team, Electric Superbike Twente (EST): a group of university students dedicated to creating sustainable electric superbikes with MotoGP track times. 
These kids aren't playing when it comes to bringing energy-compliant superbikes to the track – and when you're a student, the sky (and the parents' wallet) is the limit.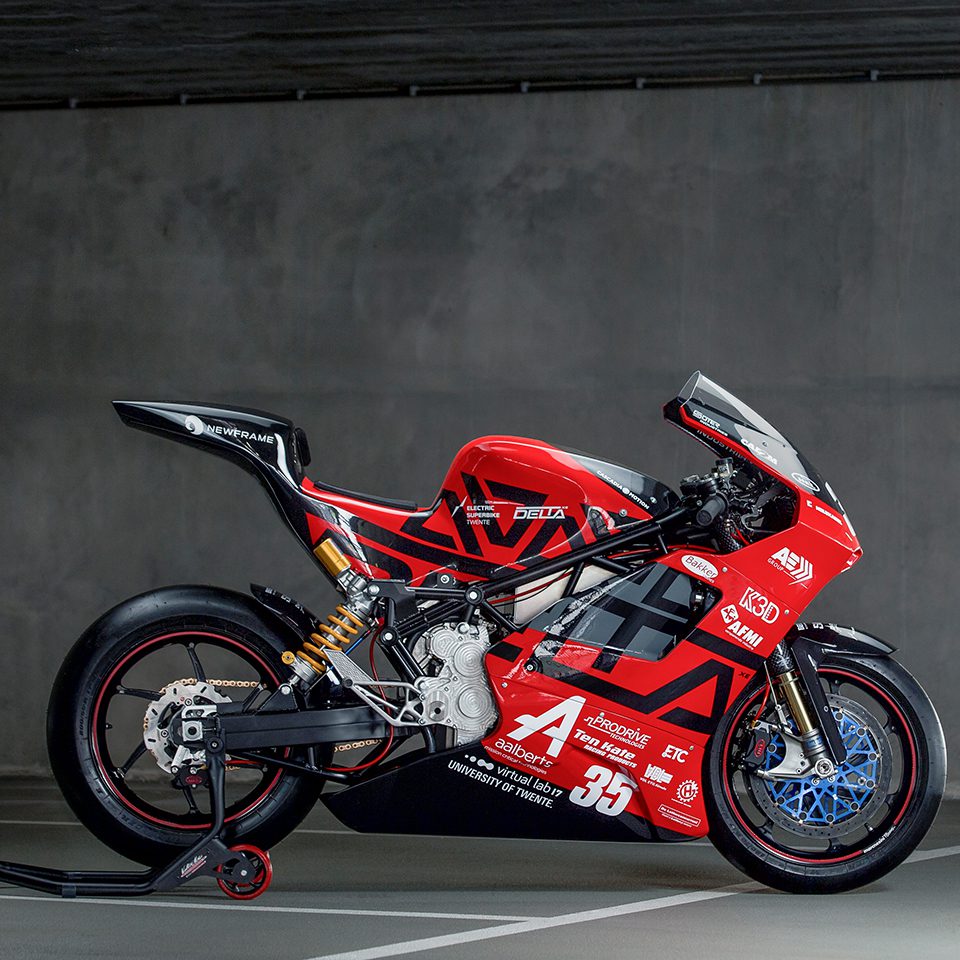 The youth have just revealed the completion of their fourth – yes, fourth – superbike, dubbed the Delta-XE.
If you're looking for a sneak peek, check out the video reveal at the top of this article – and boy, is she juicy.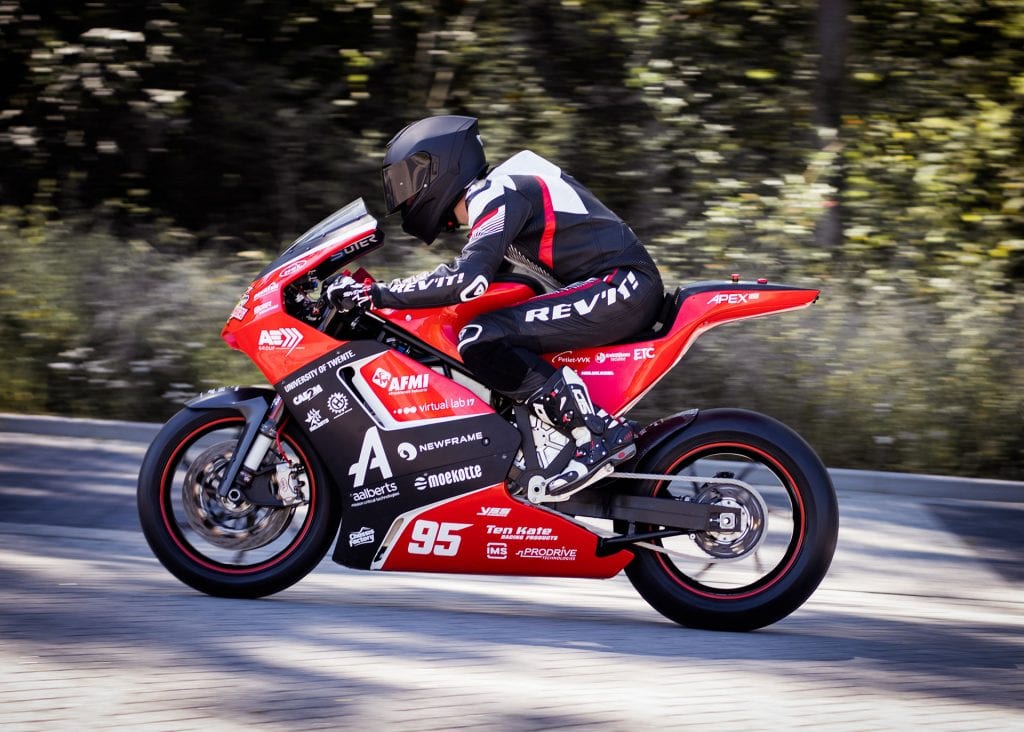 Unafraid to build from scratch and ever-adapting to the enclosing restrictions of the motorcycle industry, EST has provided this alternative beauty with a custom PMAC electric motor capable of punching the Delta-XE over 300km/h.
Not only is the motor custom-made, but the battery's power management system is also hand-tuned to allow the 576 battery cells – 150kw of power, or 200hp – to speak easily to the asphalt. 
According to a report from RideApart, the Delta-XE boasts 0-100 km/h in less than three seconds and 0-200km/h in nine seconds.
Lean, mean, and green. I like it.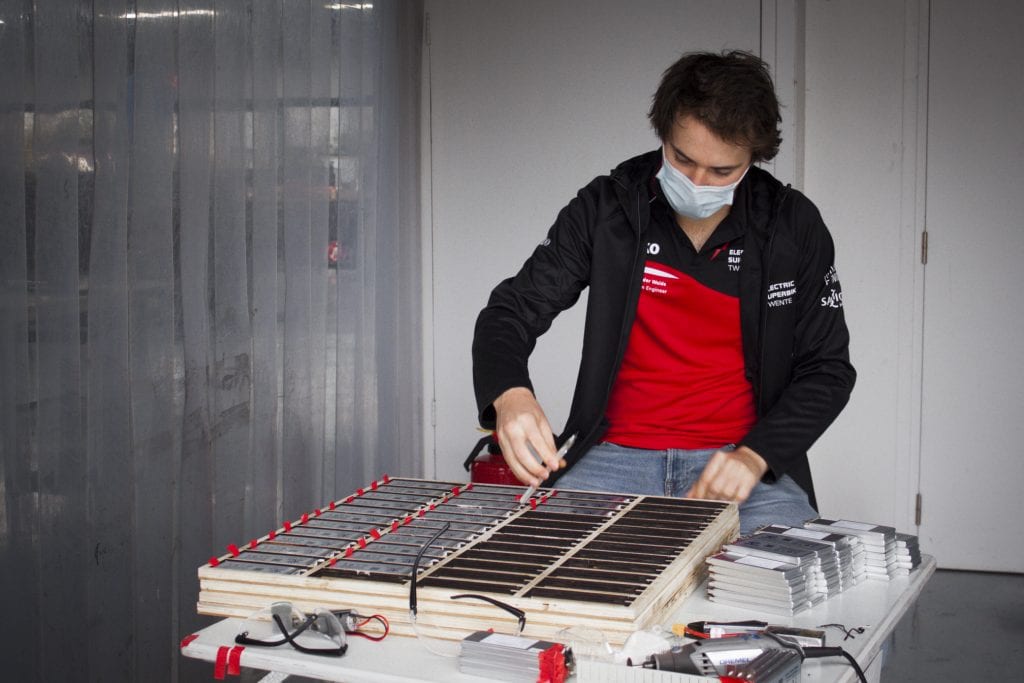 Further steps for EST would involve entering their bike to events sanctioned by the Electric Road Racing Association. 
Looking forward to what this unorthodox – and entirely intriguing – team brings next to the table.