Amidst all of the gorgeous bikes being toted around society proper (SONDORS's new electric beastie, that new Hammerhead being pushed out by Buell, anything from the Barber Vintage Motorcycle Museum), you know what we don't have?
A firefighting motorbike.
A designer named Syu Wei Chen has created a two-wheeled firefighting motorcycle for tunnel emergencies – and it's giving me hardcore "Akira" vibes (if you know, you know).
Christened the TUNNEL KEEPER, the bike was entered in the Core77 Design Awards 2021, created to alleviate dangers associated with tunnel fires – most notably, the inability to reach the injured in confined transportation spaces. 
"The tunnel highway is a space designed and constructed according to the terrain," explains the proposal to Core77 Design Awards 2021. 
"When a fire occurs by accident, its enclosed structure and environment make the smoke hard to dissipate, which makes rescue and escape are extremely difficult – especially when the tunnel is full of vehicles, making large rescue vehicles very difficult to enter and exit. This can easily result in severe disaster and cause casualties."
According to YankoDesign, the TUNNEL KEEPER (as much a Kaneda-bike as ever I have seen) was built with the idea that small-space catastrophes such as the tragic Mont-Blanc tunnel fire from 1954, if not avoided, can at the very least be better catered to (especially given that emergencies such as this have such a small window of opportunity when it comes to saving compromised victims).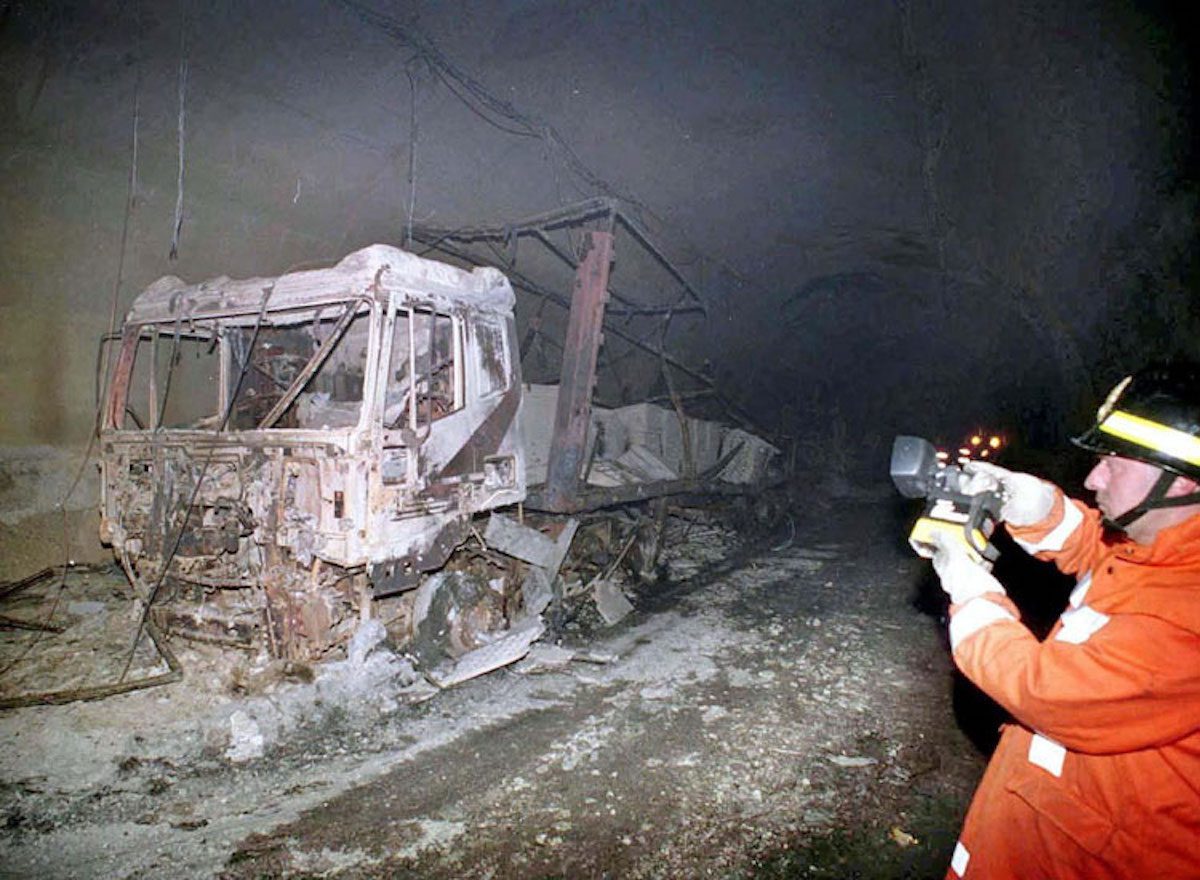 Naturally, this beastie will come bristling with unique features rarely seen on a standard motorcycle. That includes the latest in HUD systems (we're presuming this is the 'head-up system' that has information cast to the rider, so they don't have to look down to be updated), as well as a detachable stretcher, a state-of-the-art water mist system and a brilliant exhaust device, "to beam water particles to reduce carbon monoxide concentration in one section, expanding the exhaust device to both sides to dissipate heat and dense smoke to improve visibility to aid the rescue vehicles and firefighters."
Every TUNNEL KEEPER bike proposed to keep the safety of a tunnel will also come with an emergency operations station complete with a charging stand (the bike's electric), foam cylinders, and a water mist system. 
Let us know if you think our country could use a handful of these – and make sure to give your local firefighter a big hug for us today. They've more than earned it.