Triumph has unveiled its latest additions to the Bonneville range, the Speedmaster (pictured above) and Bobber Black, as well as a museum that pays homage to Steve McQueen.
The new Bonnevilles are based on the popular Bobber. They have a monoshock hard-tail rear, rather than traditional twin shocks like the rest of the Bonneville fleet.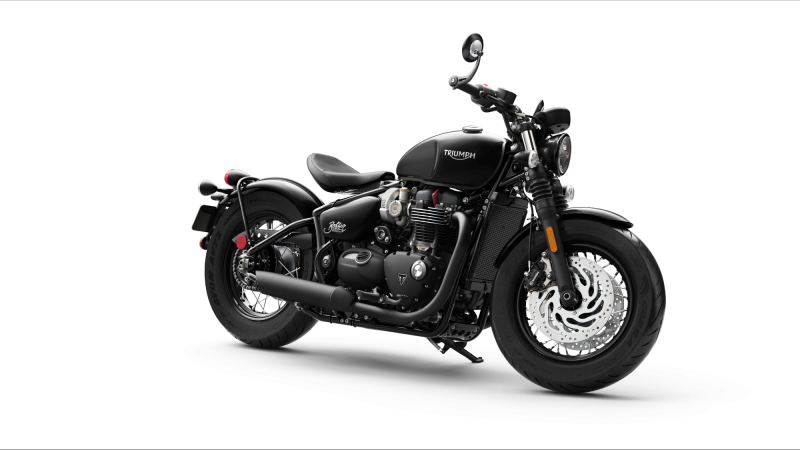 They are powered by the 1200cc liquid-cooled parallel twin in the same high-torque tuning as the Bobber. It has 56.6kW of power at 6100rpm and 106Nm of torque at 4000rpm.
Triumph Australia spokesman Dale McBride says pricing is still to be confirmed.
"Arrivals we are currently negotiating in the build plan," he says.
Speedmaster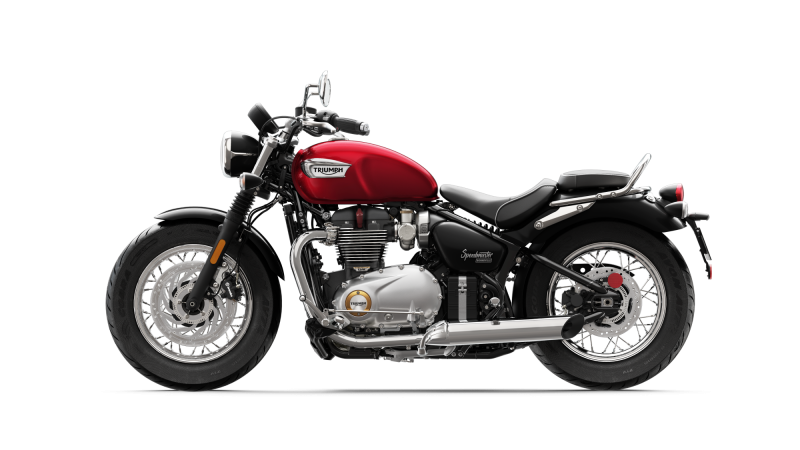 Although it is based on the Bobber, the new Speedmaster is styled and outfitted like the T120. However, it has a separate and removable pillion seat and grab rails.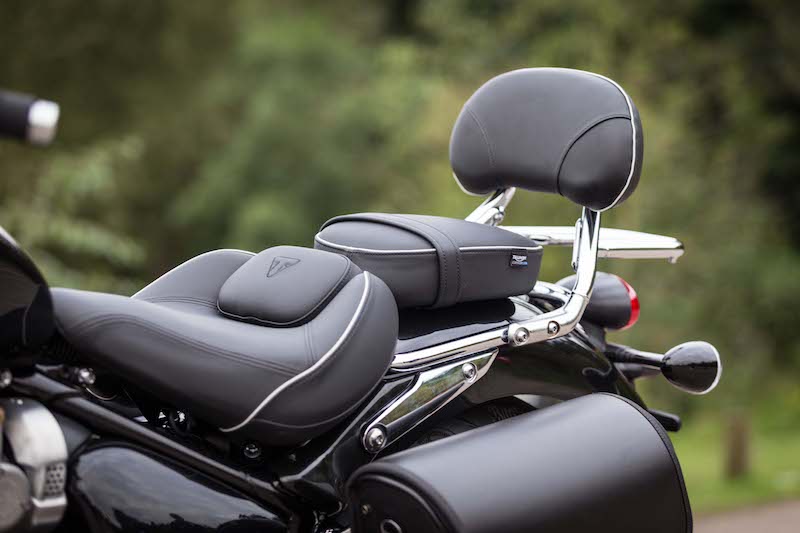 And like the Speedmasters of old, the new model gets twin brake discs with Brembo callipers.
It also has improved suspension with 41mm cartridge forks, modern electronics such as cruise control and engine modes, and an LED headlight with daytime running light.
To improve its touring abilities, it gets a 12-litre fuel tank, rather than the Bobber's 9.1-litre tank.
There will be two accessory kits available: a Highway Kit with a tall screen, comfort seat and panniers; and a Maverick Kit with flat handlebars and solo seat.
It comes in "Jet Black", "Cranberry Red" and "Fusion White and Phantom Black".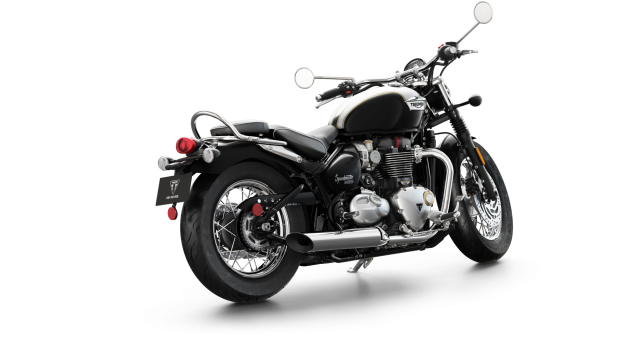 Bobber Black
As the name suggests, the Bobber Black is a blacked-out version of the Bobber.
However, it has feet-forward controls rather than mid-mount, twin brake discs, cruise control and a 16-inch fat front tyre rather than the skinny 17-inch on the Bobber.
It also has the LED headlight with a daytime running light, which could be an indication of additions to the 2018 Bonneville range.
It comes in "Jet Black" or "Matte Black".
Factory museum
The TR6R 650cc twin ridden by Steve McQueen in the 1963 film, The Great Escape, is the centrepiece of the new Triumph museum at their Hinckley factory in the UK.
The £4million ($A6.75m) "museum" is called a "factory visitor centre" and it will be open to the public for free from November 1. 
Triumph brand manager Miles Perkins says the "most famous movie Triumph of all time" ridden by McQueen has been returned to the exact specification of 1962 and retains 95% of the original parts.
After its starring role, the bike was sold to a farmer and used to herd cows before years spent stored in a barn.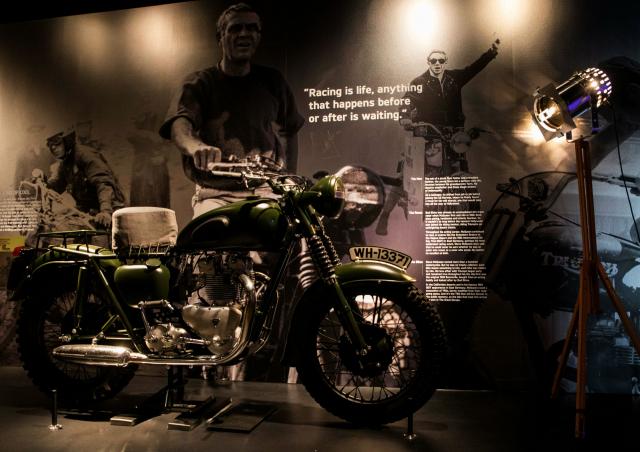 "Elsewhere, the two-wheeled stars from road, track and screen include the very first Triumph No1 from 1902, the Speed Triple ridden by Tom Cruise in Mission Impossible 2 and the latest race engine prototype for the 2019 Moto2TM championship."
The museum will be open five days a week with guided tours for £15 ($A25).