Triumph's new motocross sweetheart is finally here – and she couldn't have asked for a bigger debut.
Meet Triumph Motorcycle's first pioneer in the motocross world. Christened the MX 250, this machine features 250cc of punchy power, with the machine flaunted at the finale of our very first SuperMotocross World Championship.
Despite what this looks like – a reveal – Motorcycle Sports tells us that November 28th is set as the bike's official release date.
I suppose this was just another tease, then.
Naughty Triumph.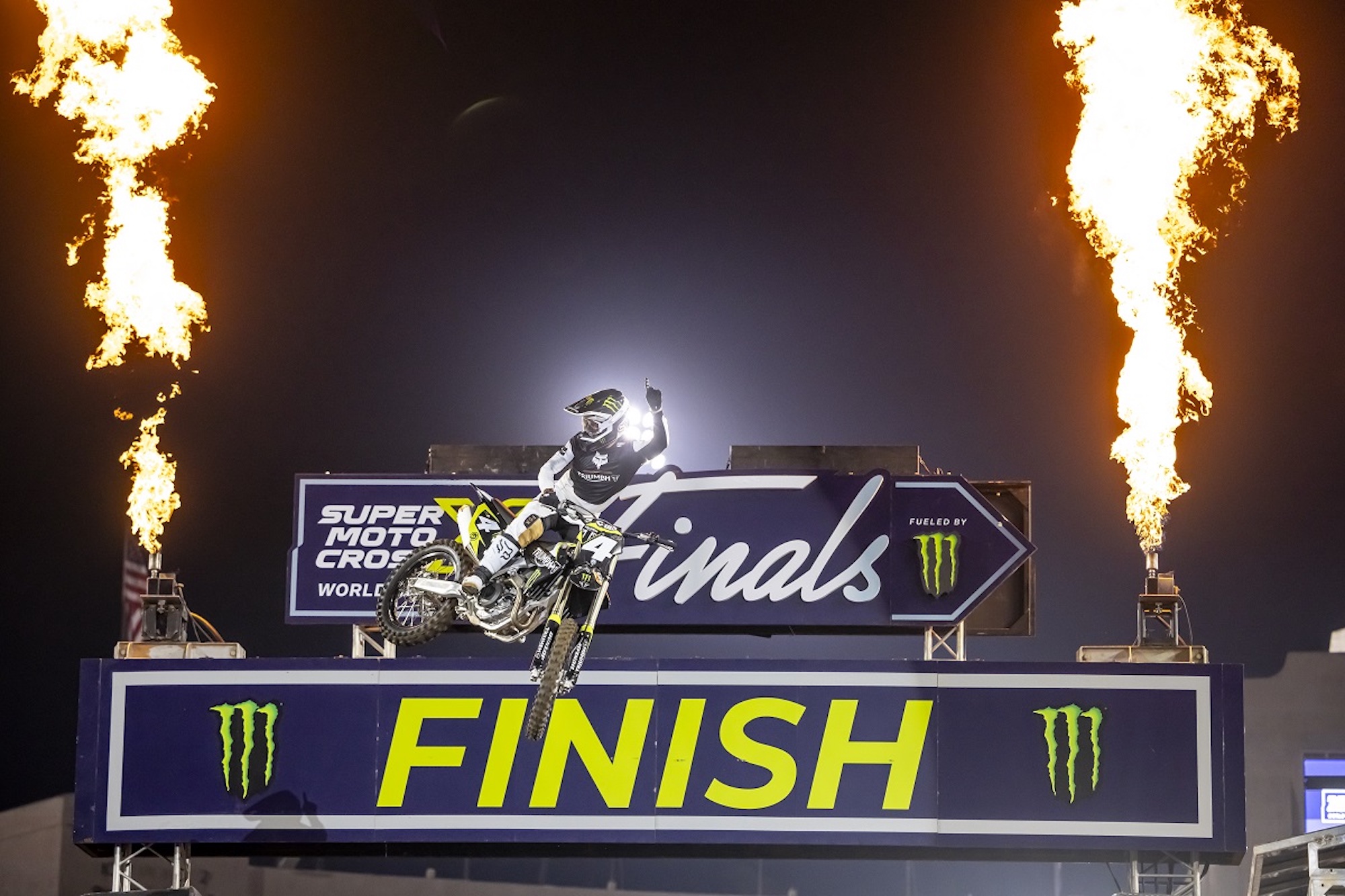 Fancy yourself behind on what Triumph's new motocross motorcycle has to offer? 
Here are all of Triumph's previous episodes on their "Vision to Reality" series, which go over the brilliant abilities of the thing: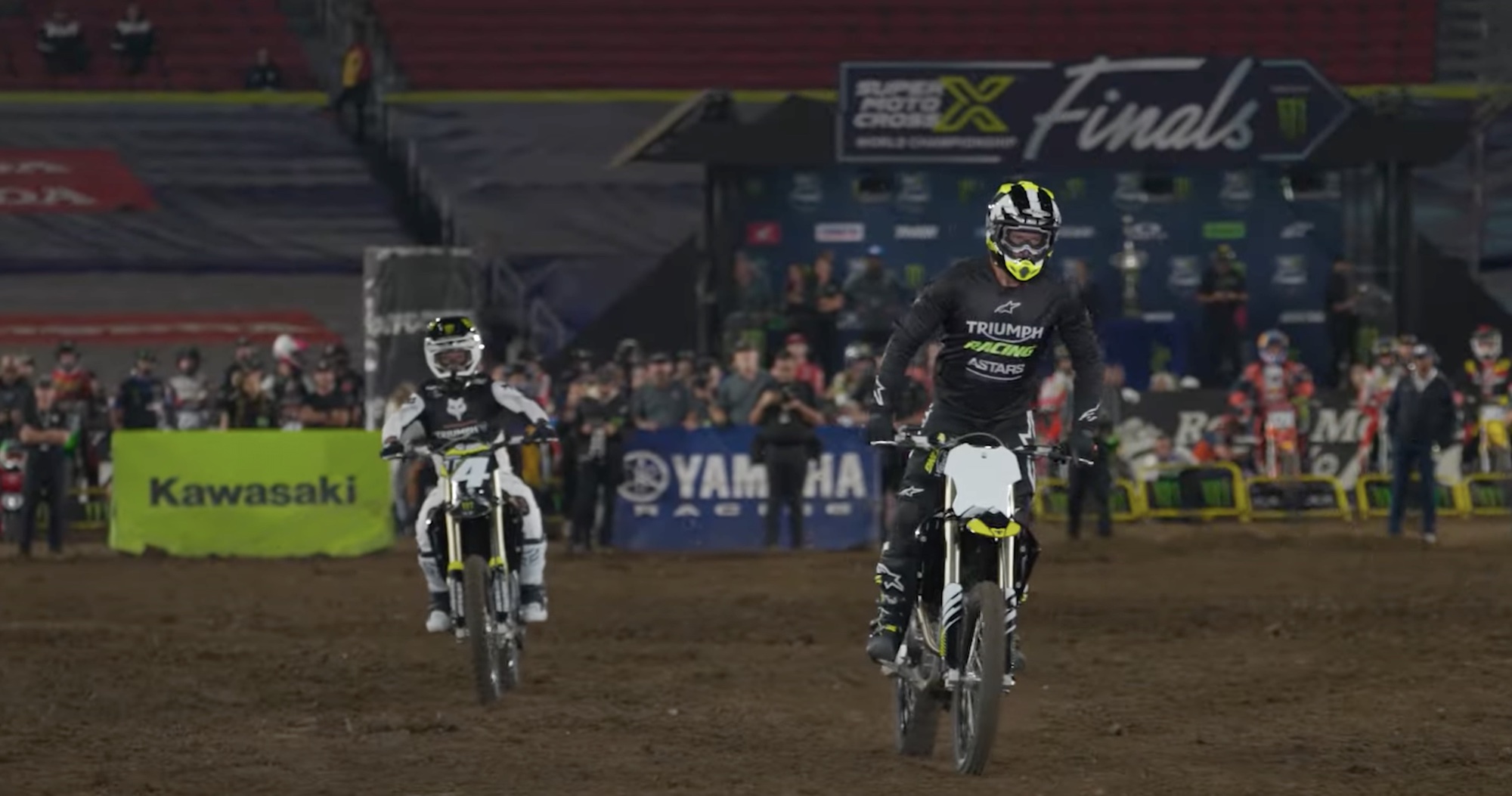 Naturally, our favorite Hinckley bike brand wouldn't let just anyone roll their new motocross machine into the Saturday spotlight. Saturday eve saw Jeff 'Six Time' Stanton and Ricky Carmichael (both riders that played a heavy part in the final product) astride Triumph's MX 250, Stanton being aboard the production-spec version and Carmichael showing off the non-standard version.  
Are they happy with the end result, you ask?
Very happy.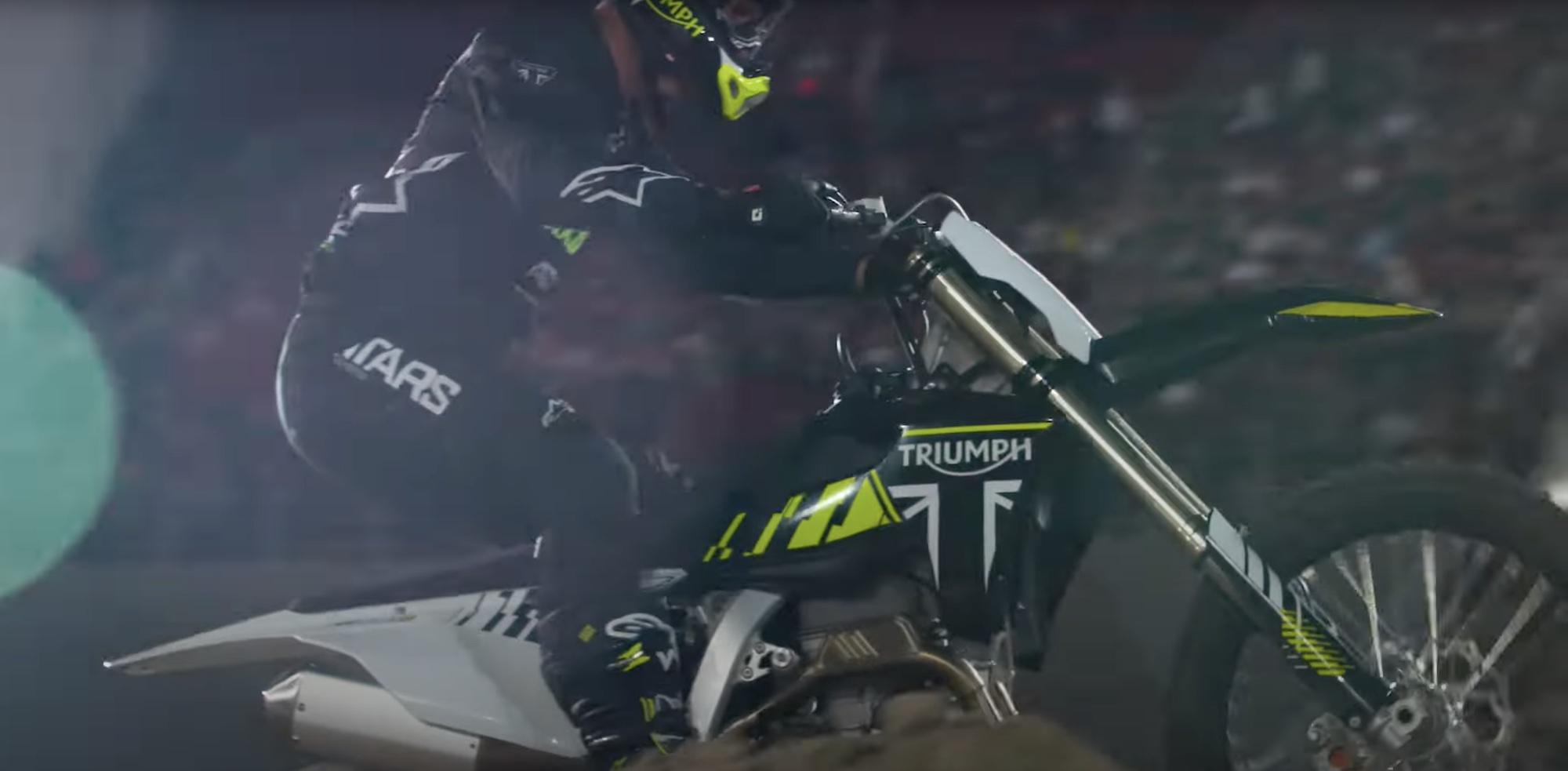 I'm very happy to finally be able to show the public what we've been working on for the last four years. The bike is great, it looks great, and it's fast. I'm very pleased with what we've been able to do, and I can't wait for November 28th to show you all the details." 

– Ricky Carmichael, American pro MX star, Triumph Ambassador (Motorcycle Sports)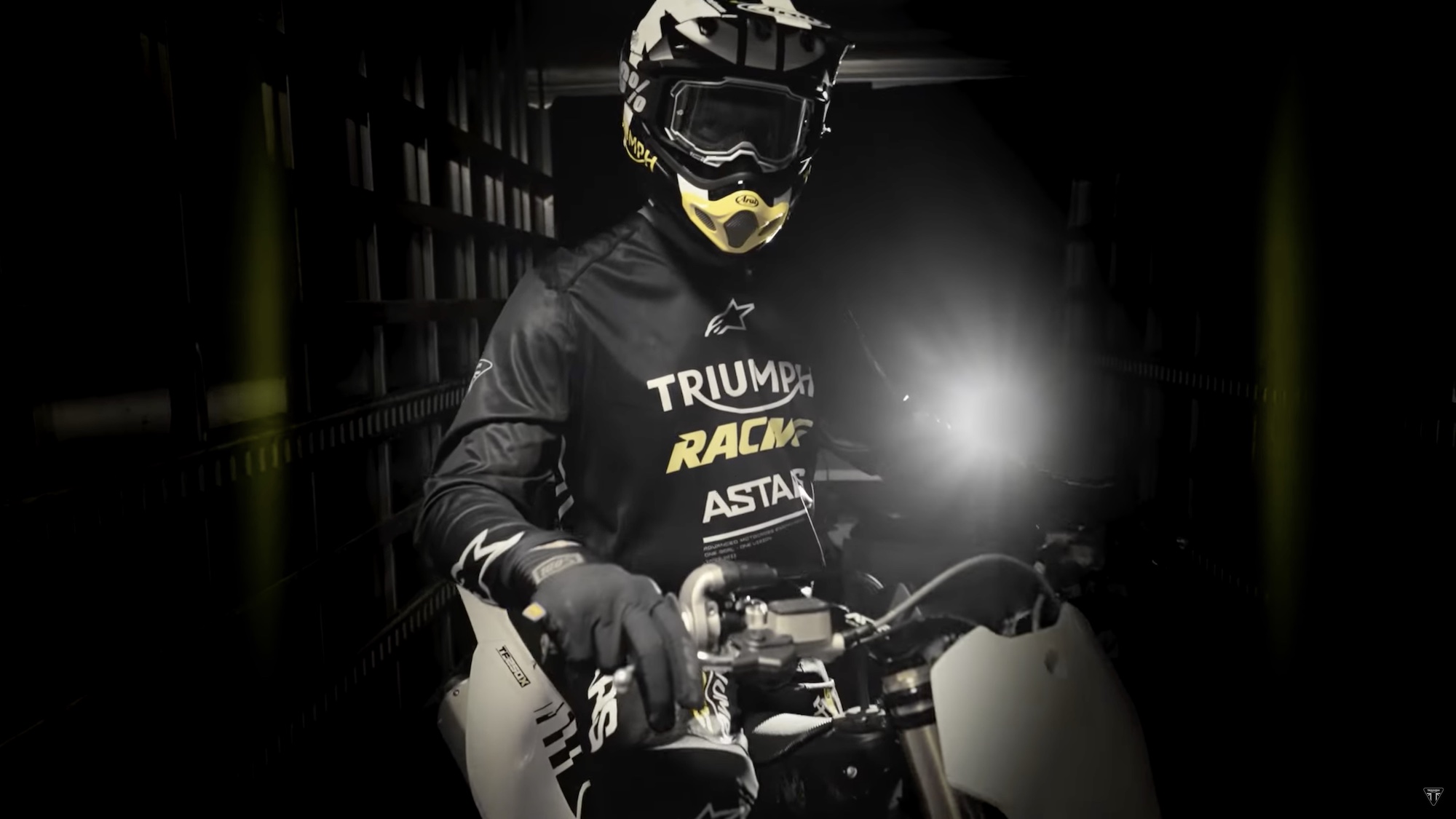 The Colosseum is a special place for me, and coming back here on a Triumph is an honor. The look of the bike is like nothing else in the paddock and gives it a very aggressive and distinctive 'look' that the fans will love." 

– Jeff Stanton, Triumph Adventure Experience USA Manager (Motorcycle Sports)
What do you think of the all-new Triumph MX 250?