Back in 2021, Triumph announced their plans for off-roading competition machines; since then, we've been treated to Episodes One and Two of the brand's "Vision to Reality" series – and the final Episode Three just dropped today. 
For this closing episode, Ricky Carmichael takes the new MX bike out for a test ride, with both Carmichael and adjacent testing partner, Evan Ferry, commenting on the results thus: 
"It's really balanced, it's good how it pulls coming out of the corner, it's very nimble. When you see a line, boom, you can do it."

– Ricky Carmichael
 "They found something special with the frame. I don't think I've ever felt something like that."
– Evan Ferry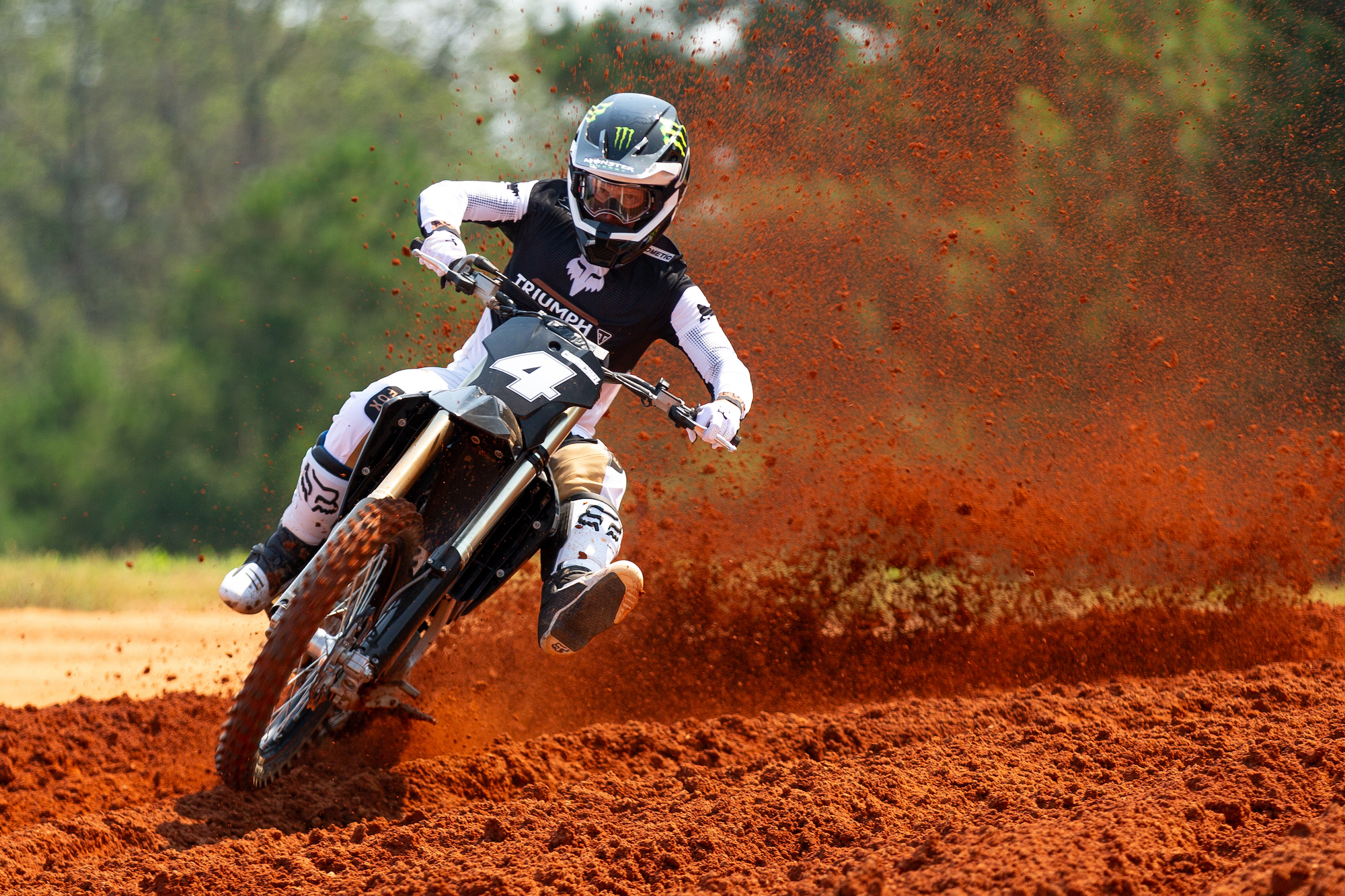 It is Triumph's desire to showcase their new 250cc motocross beauty at the 2024 Monster Energy AMA Supercross / Pro Motocross championship series. The current focal points of this bike are:
An aluminum chassis sporting an "all-original take on motocross frame-gonometry"

That sweet single-cylinder engine that Vincent Bereni has complemented for phenomenal power translation as well as responsive rev through the torque range.
Carmichael states that this bike is part of "the biggest secret in Motocross" – an admittance that has us super keen for the final reveal. 
What do you think of Triumph's new motocross machine?
*Media provided by Triumph*