Look Like Marquez, Ride Like Marquez
Racing liveries on street bikes can be polarizing for many. Personally, I think they're absolutely badass while many others might beg to differ. Regardless, of what your or my opinion on the matter is, Honda doesn't care; the CBR1000RR has historically come in Repsol editions, and this is what it would look like if they decided to apply the treatment to the 2021 Fireblade.
Repsol has been closely tied to the Honda racing brand for over two decades now, and their recent success in the MotoGP motorcycle racing series proves just how valuable the relationship between the brands is.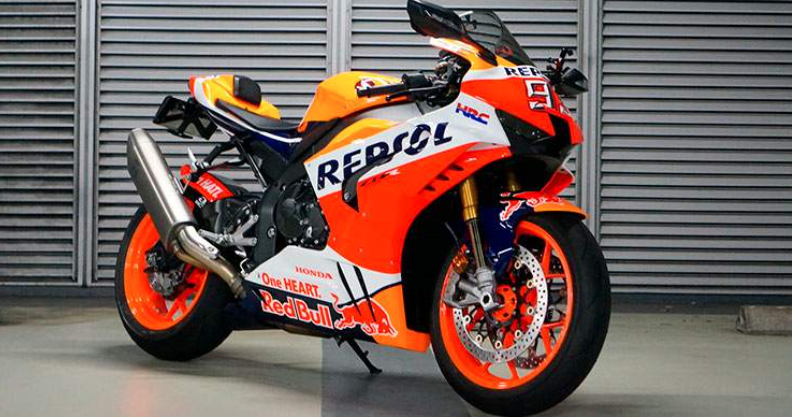 Honda has done quite a few CBR1000RR/Fireblade releases with Repsol edition liveries from the factory, and we can only hope that the Japanese giant has plans on bringing an official release for their new Fireblade as well. Currently, there are no official plans from Honda to bring some MotoGP spices to the current bike, but @Ikeman_0606 took his hand at applying a custom livery/paint to his own personal motorcycle for us to see how it would look.
This isn't a simple sticker livery kit, however. This bike has undergone some serious work to bring us this one-off Repsol 2021 Fireblade. The rims have been powder coated orange, the tank and seat have been painted and the rest of the bike is full of intricately cut decals to match the contours of the bike perfectly. 
If you're looking to do this with your own 2021 CBR1000RR, expect to pay in the thousands. Hopefully, this one-off garners enough interest for Honda to bring the MotoGP livery back to the new model.