Harley-Davidson is shutting its Kansas City plant and will this year start building bikes in Thailand because President Donald Trump has abandoned the Trans-Pacific Partnership, says boss Matt Levatich.
The extraordinary statement comes as Matt addressed media and shareholders over its first-quarter results.
Harley's global sales were down 7.2% in the quarter, including a 19.9% drop in Australia, but operating income was up 20.8%, thanks partly to "manufacturing optimisation".
Harley-Davidson Retail Motorcycle Sales

Vehicles

1st Quarter

2018

2017

Change

U.S.

29,309

33,316

(12.0)%

EMEA

10,862

10,167

6.8%

Asia Pacific

6,329

6,863

(7.8)%

Latin America

2,506

2,342

7.0%

Canada

2,080

2,361

(11.9)%

International Total

21,777

21,733

0.2%

Worldwide Total

51,086

55,049

(7.2)%
Financial Services Segment Results

$ in thousands

1st Quarter

2018

2017

Change

Revenue

$178,174

$173,221

2.9%

Operating Income

$63,579

$52,636

20.8%
By "manufacturing optimisation", Matt means shutting down the Kansas City plant which makes Softail, Sportster and Street models and consolidating operations at their York, Pennsylvania, factory which assembles Touring, CVO and Trike models and makes parts such as frames, fuel tanks, and fenders.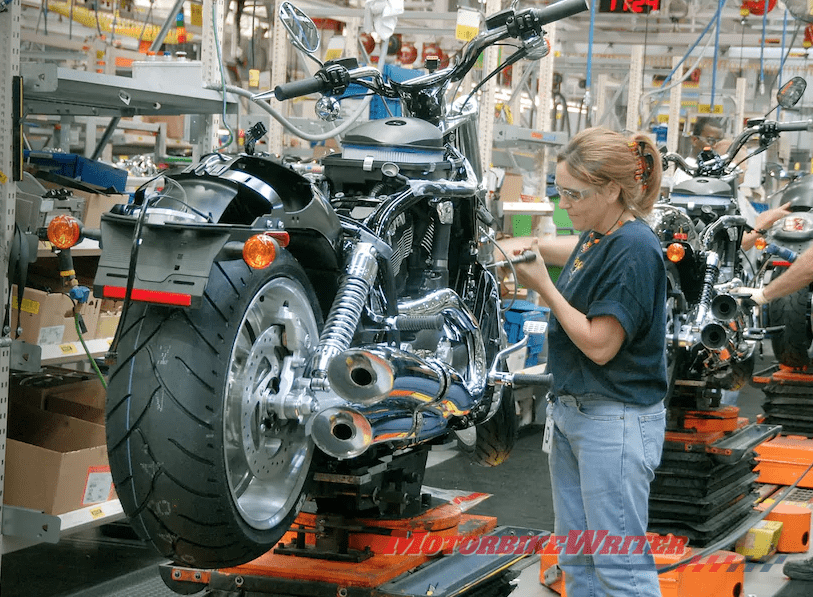 Meanwhile, Indian Motorcycle reported growth in sales and market share during the first quarter of 2018 with motorcycle sales up 9.3% to $US131.6 million.
President shoulders some blame
Matt says the closure of the Kansas City plant and "Plan B" to build a plant in Thailand was due in part to Trump's TPP decision.
However, Harley had bought the Thai land for the plant several years before Trump even became President.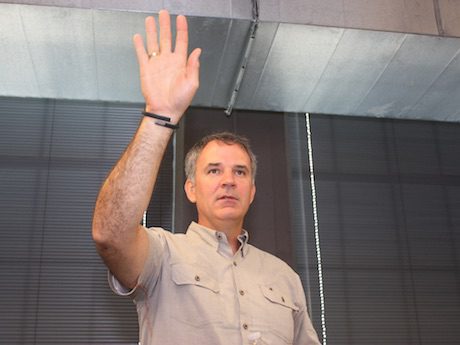 It's an extraordinary statement given Harley courted Trump early in his presidency.
Matt says they will start making motorcycles at the new manufacturing facility in Thailand later this year.
He says the move will help deal with "unbelievable trade and tariff barriers" in "critical" Southeast Asian markets and allow the Milwaukee-based company to be competitive on price.
"We were very optimistic about what the TPP would enable for Harley-Davidson," he says.
"It took seven years for it to come to fruition. We could see the writing on the wall, and we got busy with Plan B."
Harley also has assembly and manufacturing plants in India and Brazil.