Volvo has invented Life Paint to light up cyclists at night and motorcycle riders might also like to swap their hi-vis vests for the paint to make their bikes more visible to other traffic.
The Swedish car company with a heritage of safety innovations, has announced Life Paint which is an invisible reflective spray that glows white under the glare of a car's headlights.
There is a growing movement for authorities to mandate motorcycle riders to wear fluorescent jackets and vests. In Victoria, it's mandatory for novice riders.
However, critics say it should be the right of the rider to decide what they wear. Other arguments are that there are so many fluoro or hi-vis vests being worn these days that riders will still be invisible; hi-vis can create a target fixation for drivers who will crash into riders; and it puts riders in a false sense of security.
Compared with hi-vis, Life Paint is transparent and only works at night.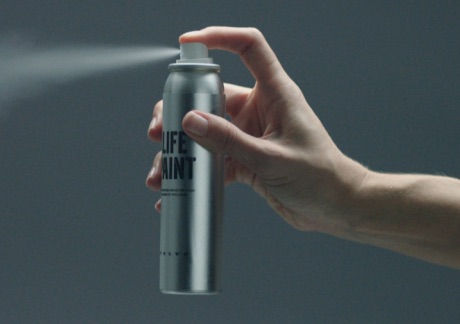 It's like 3M reflective material which is included in a lot of motorcycle clothing and sometimes stuck on motorcycles.
However, Life Paint can be sprayed on to your bike, clothing or helmet without spoiling their daytime appearance.
The downside is that Life Paint only lasts for about a week.
Volvo has teamed up with UK-based ad agency Grey London and Swedish startup Albedo100 to develop the glowing spray paint.
Volvo is giving away cans of Life Paint at six bike stores in England and if the product is well received, the company plans to eventually make it available internationally.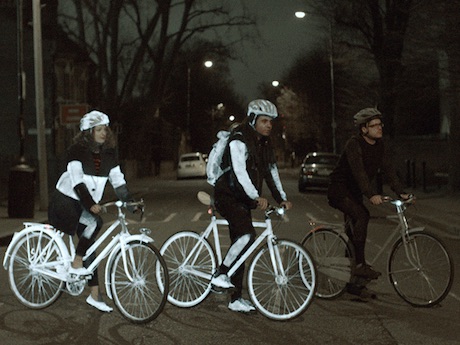 It's not the first time Volvo and other car companies have developed safety equipment that protects other road users, such as motorcyclists.
Volvo has also developed technology that alerts drivers of cyclists and could have ramifications for motorcycle riders. The system involves two-way communication between the car and a rider's helmet that gives driver's an audible and visual warning of their presence.
Meanwhile, Jaguar/Land Rover have developed technology that makes the pillars inside a vehicle invisible and gives drivers a tap on the shoulder to warn them of approaching riders.