The proposal for Sunshine Coast International TT (SSCITT) race has been axed because of a strict deadline, but the race could still go ahead in Victoria, NSW or Tasmania, organiser David Rollins says.
The race was planned to be held in December 2017 around the hills of Maleny on the Sunshine Coast hinterland, but Rollins says they ran out of time to meet the deadline of August 18. He has pulled the proposal this afternoon.
"We asked for an extension, but rather than have the proposal go forward incomplete and have it voted down in council, we chose not to do that," he says.
"We were told at the end of June to do a range of things which we set about doing, but five weeks for a track inspection, comprehensive risk management report and marshalling safety audit people from up and down the east coast was just too much.
"The biggest issue for an event like this is risk management and it's not something you can take shortcuts with. We basically had a fait accompli."
David says the idea of a TT is not dead and his team is considering options in Victoria, NSW and Tasmania.
"We are not done by any stretch of the imagination," he says.
The organisers had hoped to attract a top-class field of international motorcycle road racers for the event which would be similar to the famous Isle of Man TT.
The SSCITT boss and advertising and communications expert was responsible for the Mr Motocross series and says he has a team of experts with world's best practices in event management.
"We're still keen to do a TT somewhere in Australia," he says.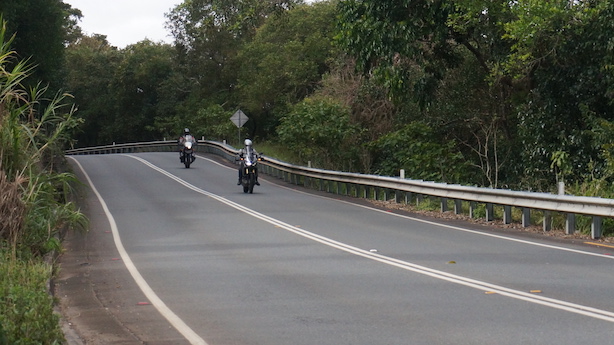 "We've been working on this for two years now and have a lot of knowledge and a great bunch of guys who are keen to go."
David says they received "overwhelming positive response" for the event.
"We had 5000 likes on our Facebook page in three weeks," he says.
"To some degree, the support has been a vindication of the concept. We will find a venue for it somewhere on the east coast without a doubt and it will be a major event.
"It's just a shame it couldn't be in Maleny. We love the road, the town, the people and the council."
However, crowd funding on gofundme.com only raised $345 of a $75,000 target.
The proposal met a small and vocal protest from the Maleny community as well as a group of supporters.
"We weren't swayed by the protesters but I'm sure they will be doing a victory lap," David says.
"They were ultimately a very small fragment but very organised, very vocal and very determined."
Maleny Supports SSCITT Facebook page organiser Rachel Adele was understandably upset with the decision.
"I'm really disappointed and frustrated that another region will ultimately benefit from the community and financial rewards of a TT race due to the actions of a small group of Maleny NIMBYS," se says.
"We missed out but good luck to David Rollins. He's sure to find another town that'll be chomping at the bit to get the event happening."