Soon you can leave your smartphone at home and stream live video of your ride to YouTube via the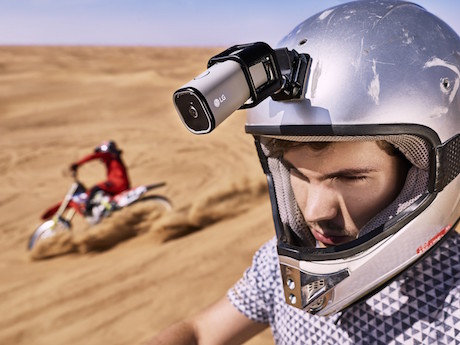 !
While the legality of helmet cameras remains in limbo despite a Victorian judge dismissing a case in February 2016, this cam should raise a few eyebrows at its size.
It's 77.9mm long and sits out even further from your helmet thanks to the optional helmet mount, while the little GoPro Hero Session is just a 38mm cube. It's also 21g heavier at 95g.
You would have to wonder what that would do the injurious rotational forces on your neck if you should have a spill.
The dust and water-resistant LG action camera isn't waterproof like the GoPro, either, although a waterproof case is coming later this year for divers and surfers.
However, the LG Action CAM does have a built-in 4G LTE allowing users to live stream their videos to YouTube via 4G without the need for a smartphone.
However, you should note that you may incriminate yourself live on the web with no time to edit anything out!
It captures UHD footage at 30fps and 60fps at 1080p and live streams at 720p 30 fps.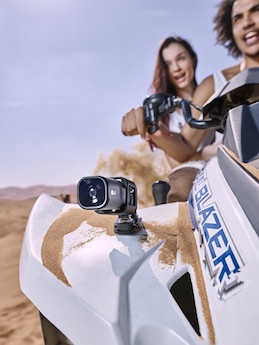 The LG Action CAM includes an accelerometer and GPS, and plugs in with a USB Type-C, but also has Bluetooth 4.1, Wi-Fi, 3G and 4G LTE which has data speeds up to 10 times faster than the 3G.
It's powered by a 1400mAh battery which allows four hours of Full HD videoing.
The camera is probably more suited as a home CCTV and from July LG will have a remote access feature that will allow home monitoring.
There is no word yet from LG on the cost or scheduled release.