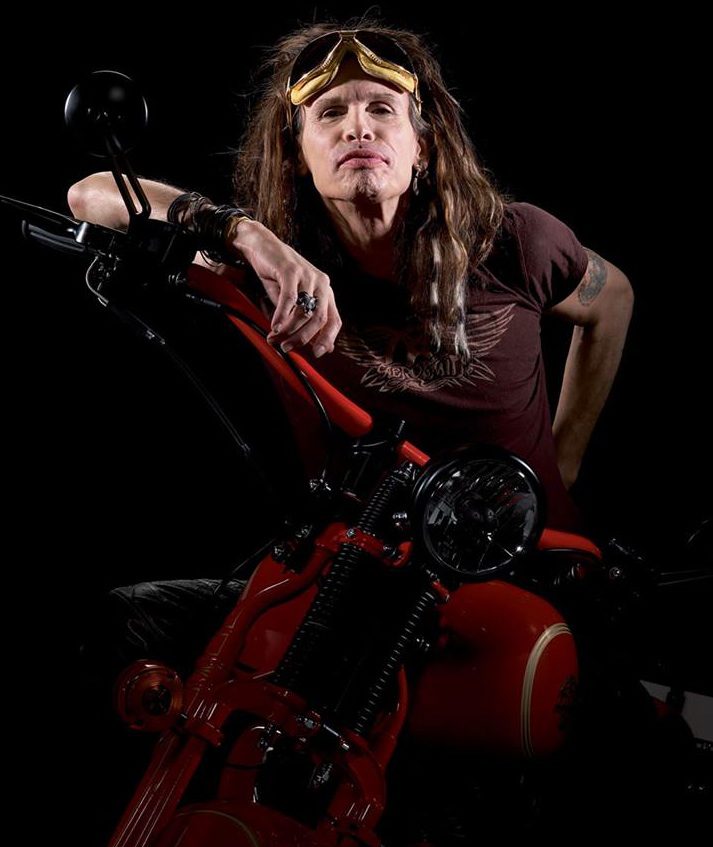 Screaming lead singer for Aerosmith, Steven Tyler, is now screaming around on a custom "Dirico" Harley-Davidson.
Steven has long been a bike fan and his band was one of the headlining acts this year at Harley-Davidson's 110th anniversary in Milwaukee.
In the early 1970s, Steve's first bike was powered by a small Briggs and Stratton engine.
But singing with Aerosmith became a full-time career and for 18 years he didn't ride.
Then in 1990, Aerosmith performed for Willie G. Davidson – grandson of the company founder – who liked them so much he gave each band member a Fat Boy.
Now Steve is the face of Dirico Motorcycles USA, a custom bike manufacturer that is starting to export and will feature at the EICMA show in Milan next week (November 5).
Engineer and founder Mark Dirico is his brother-in-law.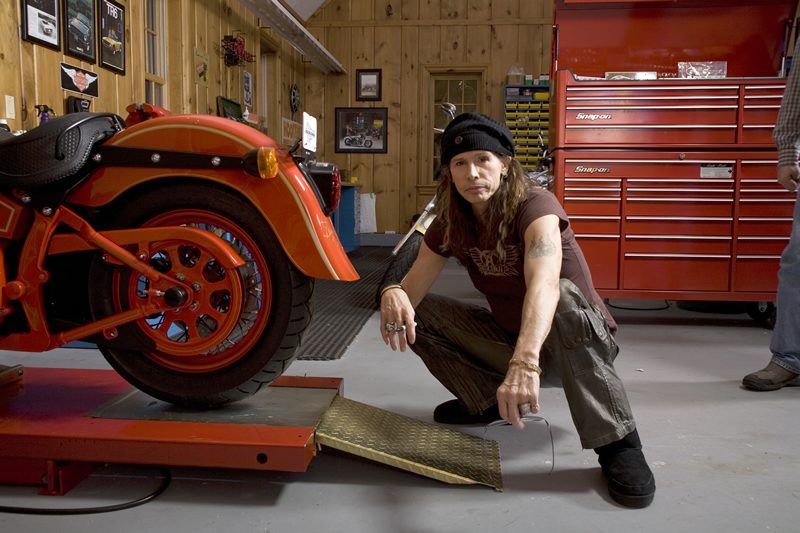 Steve says he leaves the engineering to Mark, but has some input into the designs, such as suggesting a springer front end on their first custom machine.
Dirico models are highly customised Harleys called the Flyer, Speedster, Pro Street, Heartbreaker, Pro Street Roadster and Bobber.
They use mainly Harley engines, components and accessories.
Steve's current bike is an orange Dirico with beach bars and a Screamin' Eagle 110 V-twin.