A steampunk custom version of a 1981 Honda Goldwing is going to under the hammer in November at an estimated price of $US5000-$7000.
The bike was customised with the steampunk theme for the 1995 Hollywood film "Tall Tale: The Unbelievable Adventures of Pecos Bill".
Steampunk is a genre of science fiction that blends historic steam-powered machinery with its copper and brass fittings with advanced technology. Check out Captain Kirk's steampunk trike!
The Hollywood prop customisers used an abundance of old brass and copper bits and pieces from steam boilers for the bike.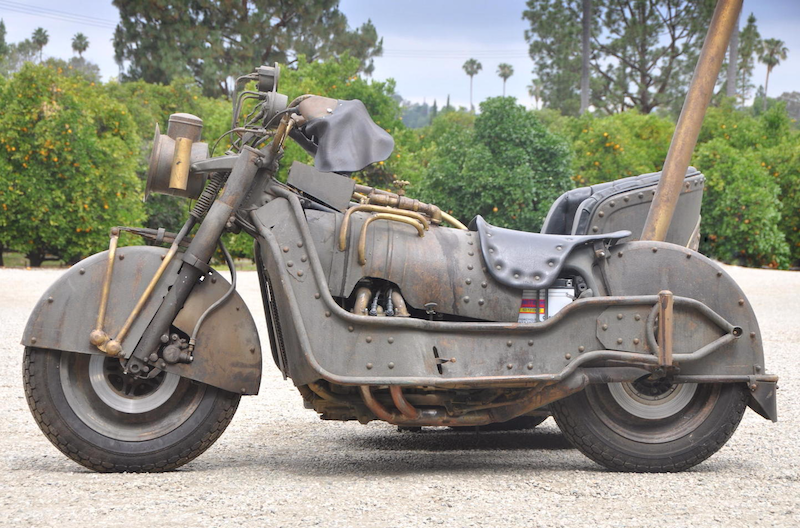 They also added a chariot for its bit part in the fantasy western starring Patrick Swayze and Scott Glenn.
In the film, Glenn plays greedy land developer J.P. Stiles, apparently an early adaptor of mechanised transportation, whose company logo is embossed on the front and rear of the sidecar.
After the film, the steampunk Wing eventually made its way into the famed private Bothwell automotive collection.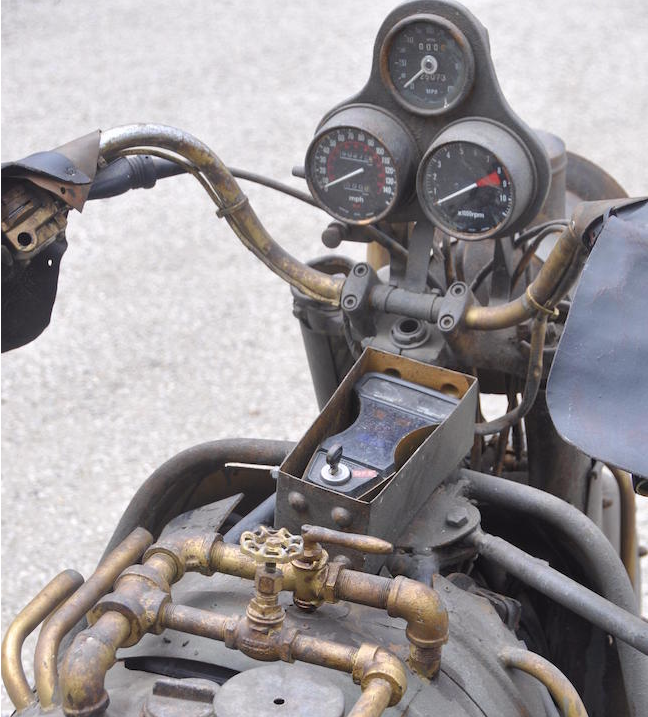 It was sometimes used for rides around the family ranch's Californian orange groves.
However, it has been in storage for several years and will require safety checks and a recommissioning before it can be used again.
Bonhams will have the bike up for auction with other items from the Bothwell collection in Los Angeles on November 11.
This comes as Honda will tomorrow reveal its first big update on the Goldwing for many years.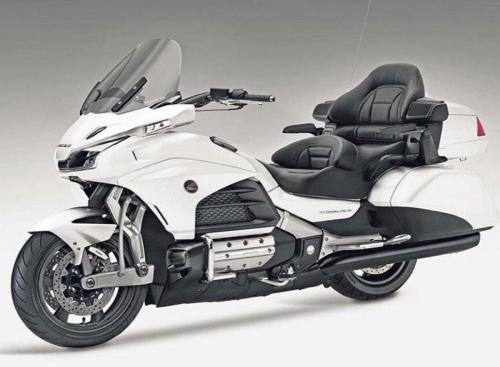 The 2018 Goldwing is expected to feature hub-centre steering with a Hossack-like front fork that should prevent dive, lighten steering, no fork flex and improve lean angles.
It is also believed to come with LED headlights, a new digital/analogue instrument dashboard and comprehensive centre console controls.