The smart helmet revolution is coming with several hi-tech helmets or add-on units hitting the market in the next few years, changing riding forever. 
A Russian-developed head-up display helmet has recently developed a new prototype and started taking orders for their helmet due on the market in 2018.
The LiveMap HUD helmet will offer GPS/communications integration, voice-activated controls, speed alerts, and a forward-facing 4K camera.
Unlike other HUD units that display information in a peripheral transparent screen, the LiveMap system projects the images on to the helmet visor so it appears to be a transparent image on the road about 20m in front of the rider.
The drawback is that it will only work on helmets with the special visor and the rider would need to keep the visor down.
The LiveMap helmet will cost $US2000 (about $A2500) and the company is now accepting refundable deposits of $US500 (about $A630). 
They claim that other motorcycle HUD systems using microdisplay screens can cause the rider to re-focus their view angle.
They say these systems also have varied image quality in different lighting conditions, while LiveMap uses a projector with a combiner to display the image in all lighting conditions such as rain, night and bright sun.
LiveMap enables the helmet to pair with a smartphone and an internal forward-facing HD camera.
Riders will be able to use voice commands through their phone to select music, receive phone calls, activate the camera to record their ride and give and receive turn-by-turn navigation information.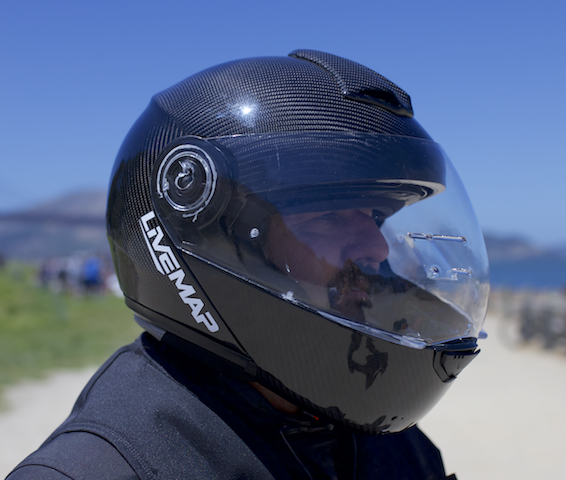 Smart helmet revolution
Other smart helmet innovations are either here now or on their way shortly in a revolution that will change how we ride motorcycles.
The biggest controversy in this smart helmet revolution has been the Skully helmet with an integrated HUD system.
The American company went belly-up after making and delivering only a handful of helmets. It seems some company execs splurged the crowd-funding money on fast cars and fast women.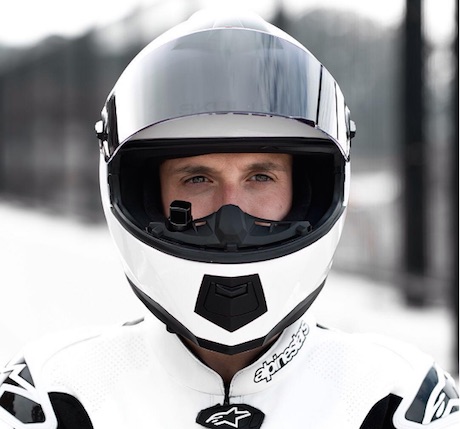 Since 2015, Nand Logic has been developing a helmet with HD video cameras facing front and rear, an accelerometer, gyroscope, thermometer, ambient light sensor, humidity sensor, Bluetooth communication and GPS.
The company is now enrolling beta testers with no timeline yet for production or delivery.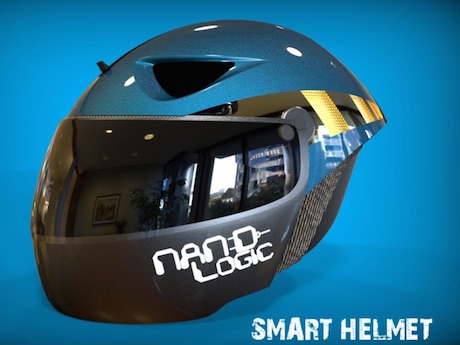 Sena is developing a noise-cancelling helmet with an integrated Bluetooth communication system. It should be the quietest helmet yet, preserving the rider's hearing and allowing them to listen to music at lower volume levels.
It will be own display at the Australian MotoGP in October and available for sale in January, but there is no firm price yet.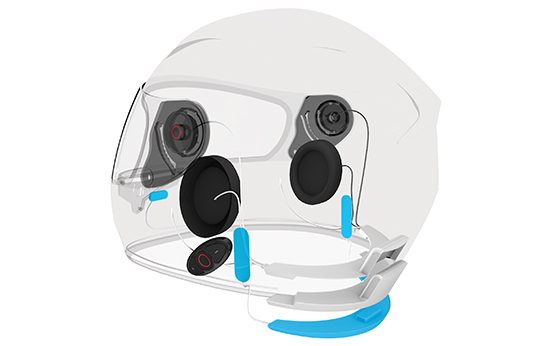 BMW announced it was getting into HUD helmet technology, following on from its use in their luxury cars over the past decade.
However, Livemap CEO and inventor Andrew Artishchev says the BMW "failed by production and certification problems".
"After this they was closed this project. I received this information from BMW," he says.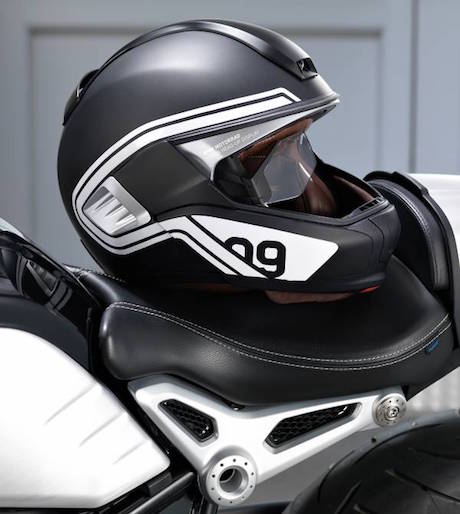 Bell last year announced it was working on a helmet with a 360-degree camera and crash alerts.
KTM's parent, Pierer Industry AG, has invested in American HUD company Nuviz, the first to offer an aftermarket HUD accessory. The funds will help the company release their device, the Nuviz-770, which includes connected riding technology that warns of and talks to other vehicles.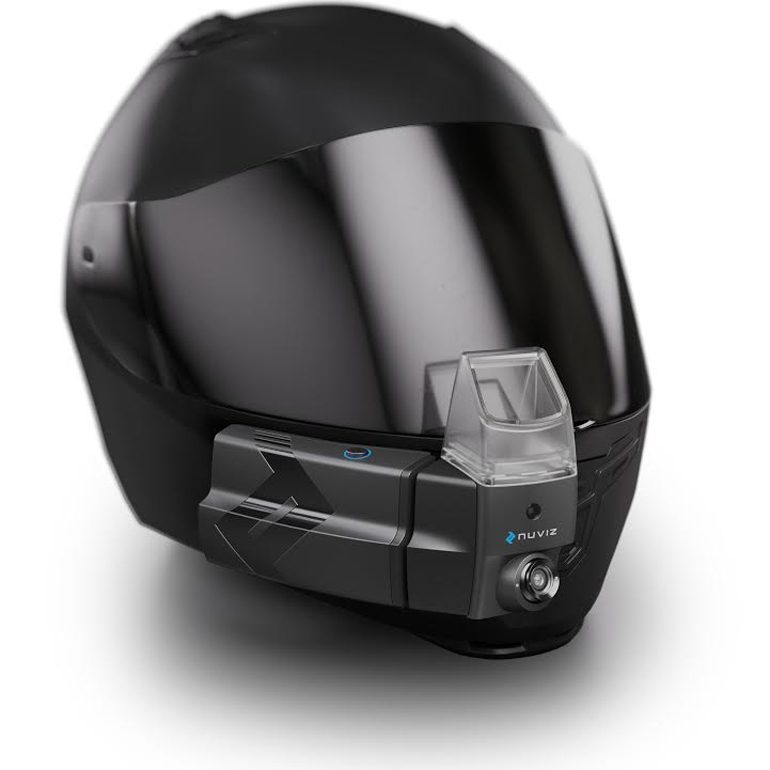 New Zealand company Reyedr (pronounced rider) recently announced they are launching a crowd-funding campaign on Kickstarter to fund their "affordable" retro-fit HUD system that will fit any full-face helmet.
Reyedr have promised Motorbike Writer a finished product for review "sometime first quarter next year".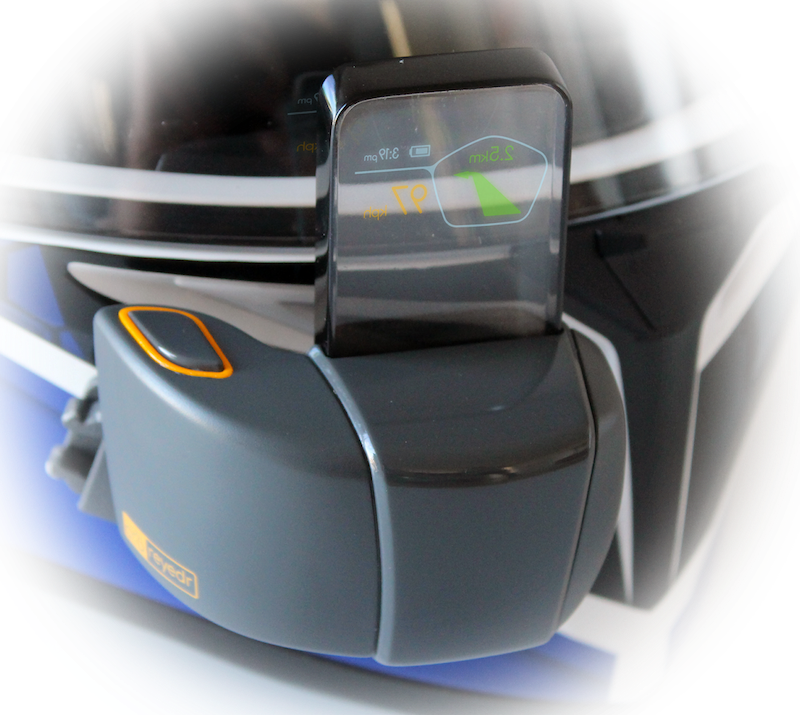 The Zona M100 is a system that features a head-up display screen in your helmet and a rearview camera mounted on the back of their bike. Read our review here.