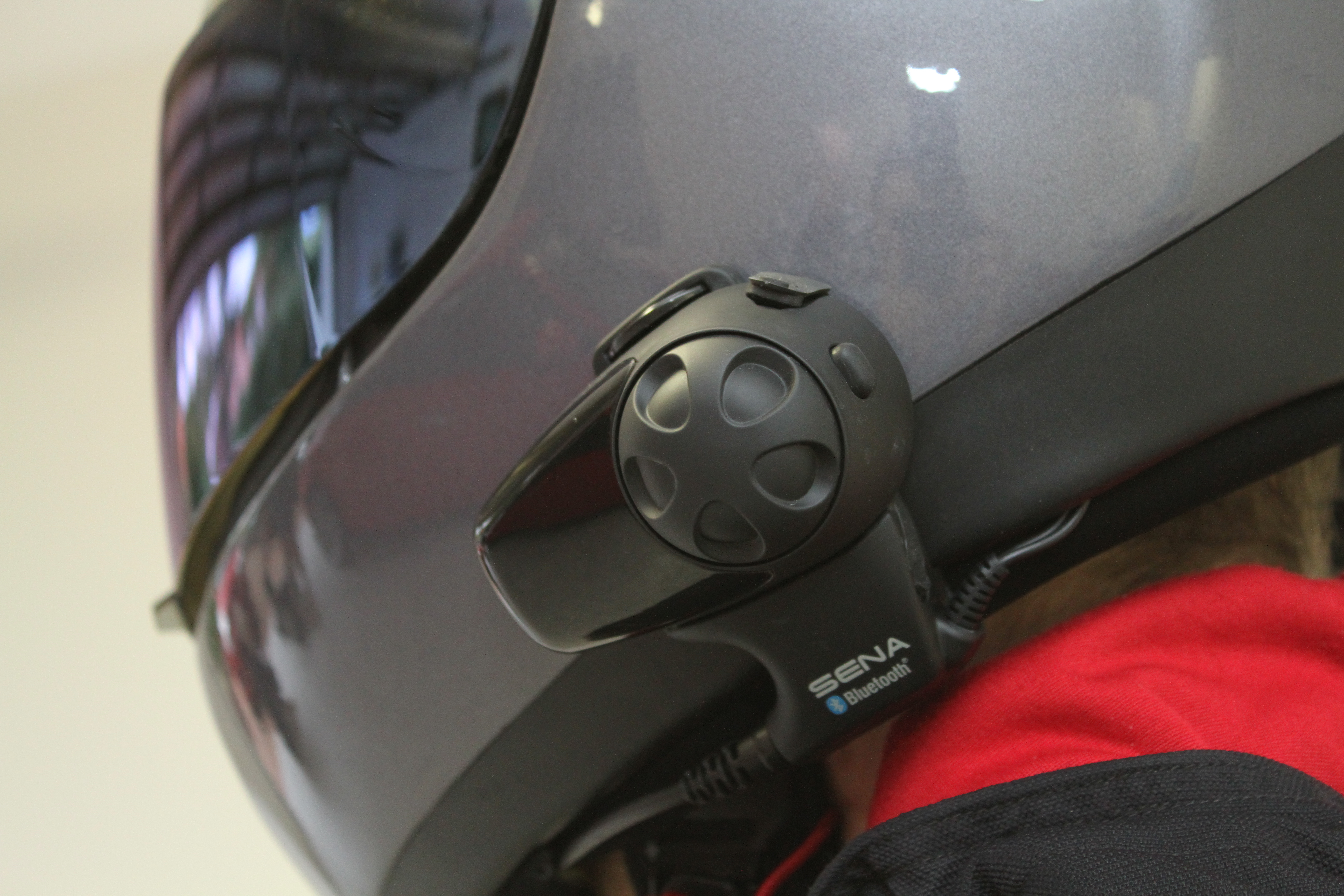 Don't you just love it when technology works?
 Over the past few months I have been testing a Sena SMH10 Bluetooth system.
I've tested many Bluetooth systems over the years and this is the best.
It simply works every time, the speakers and microphone are crystal clear and it's simple to use and quick to turn on and off.
Some units seem to take forever to turn on and pair up, but the Sena is a simple operation and it pairs every time in just a few seconds.
The intercom works at the touch of a button or by voice control, but I use the button because I've found voice activation can be activated by wind noise which can be annoying.
There are only two buttons on the unit, both of which can be easily used even with thick winter gloves on.
The back button is for the phone and for turning on and off in conjunction with the main button.
The big button is also a dial for volume and when you depress the button and turn forward or back you also shuffle forward and back on your playlist.
They are very easy to use on the run and the knob allows you to adjust volume to exactly the right level rather than in big increments with a button.
I use the system with my iPhone to listen to music, take and make phone calls and even read and send text messages, via Siri.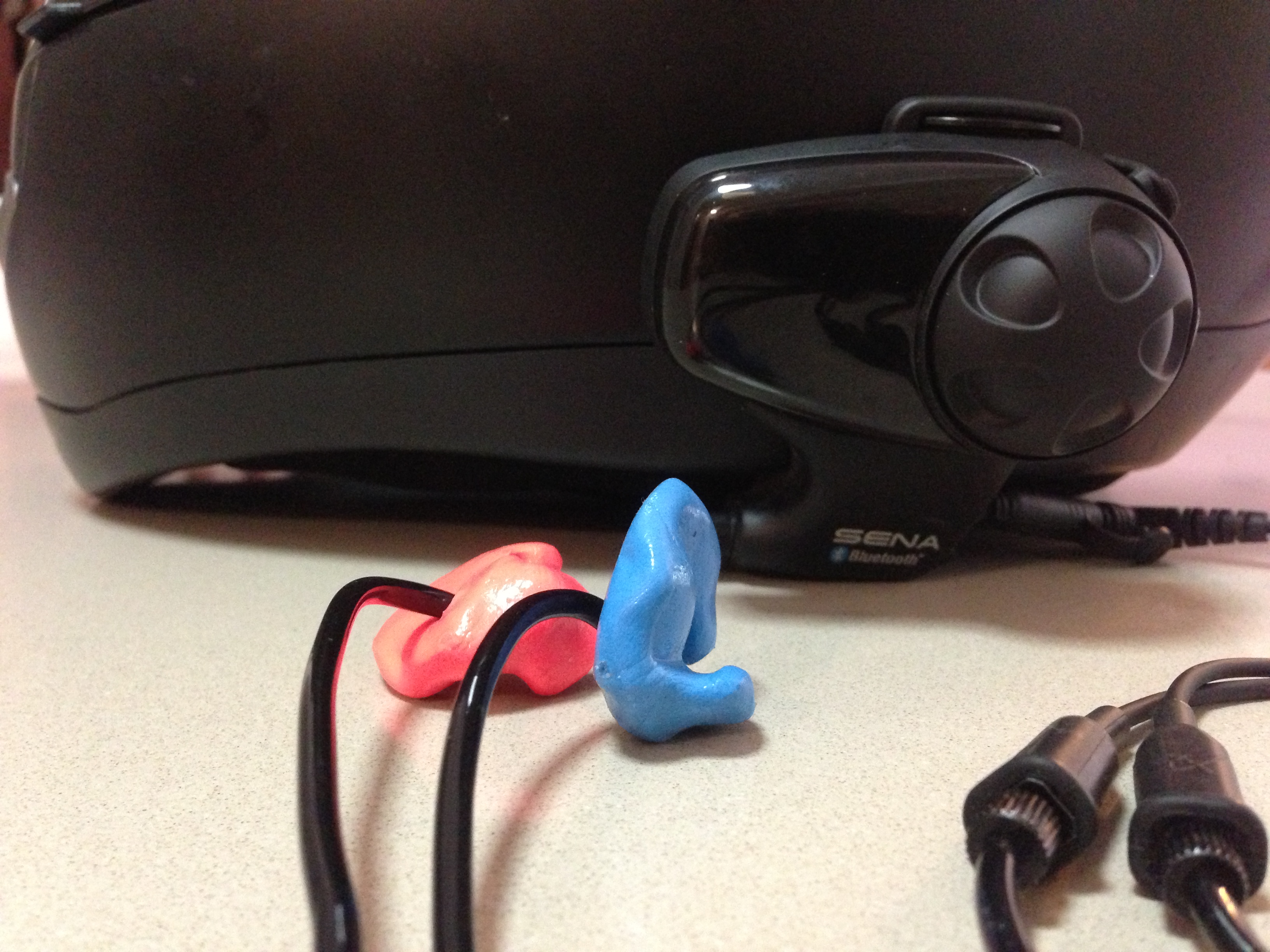 Some people might think this is too much of a distraction, but I need to be in touch for my work and it's just so easy to operate, I have no problems doing all this safely on the run.
It certainly beats having to pull over to read an urgent text message.
Siri works because the microphone is so clear.
I've had people ring me and not even know I'm on a bike.
A dual kit with two headsets for you and a pillion costs $379, or $210 for a single unit.
Importer Aaron Dalle-Molle, of Earmold Australia noise-reducing earphones, also has a helmet clamp kit for $46 which has an aux-in plug so you can plug in your own bigger or better quality speakers, or use their Earmold earphones.
This is the ideal set-up for people who want good quality sound, low background noise and all the interactive communication of a Bluetooth system.
However, the connector tends to break after a short period of use.
Aaron advised Sena and he says a more robust connector is coming shortly.
He is also working on glow-in-the-dark Earmold earplugs and earphones which should be here later this year. That will make them easy to find if you drop them in the dark.
The latest Earmold earphones have higher fidelity speakers now with "rubber boots" to reduce the "percussive effect" of wind.
The new speakers can also be unscrewed so they can be replaced if they fail.
Earmold has 52 agents in Australia and New Zealand.