Royal Enfield has unveiled its mid-sized adventure bike called the Himalayan in a special website and a series of videos.
We know it's powered by a 25hp LS400 (410cc?) single-cylinder, overhead-cam, oil-cooled, blacked-out engine with 10,000km service intervals. 
However,  some of the webpage images are conflicting and it leaves us a little confused about the rest of the bike.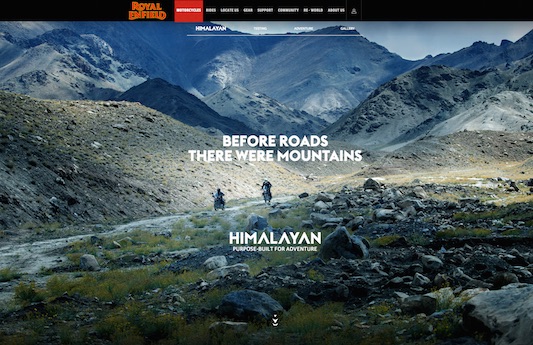 For example, in the series of photos the pipe is in two locations, the seat changes from a slim foam to a two-part cushion, the instruments are either missing or dual pods and the stubby steel fuel tank looks almost unfinished with massive visible welds.
However, some of these images may be of the two prototypes rather than the production-ready motorbike.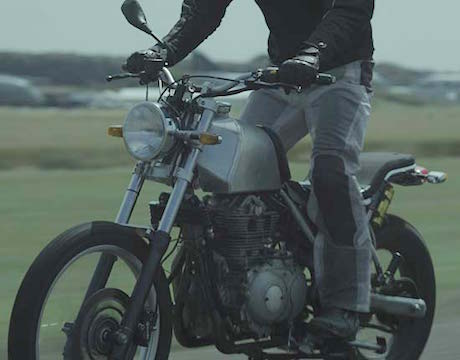 What we do know is that it has a 19-inch front wheel, conventional forks, single front disc, single headlight, slim indicators (possibly LED), streamlined mirrors, cable clutch, rear shock with piggyback oil reserve and twin instrument pods.
Full specs are not available yet on the website, but we believe they will be known when it is officially released on February 2.
No word yet from Royal Enfield Australia distributors, Urban Moto Imports, about if or when the bike will arrive in Australia.
The website video series features India's only Dakar Rally finisher, CS Santosh, putting the bike through its sedate paces.
"The first thing we were trying to look for was if the bike felt at home and if it didn't feel alien off road," he says.
"Most of the time you have motorcycles that do well on the street but as soon as you take them off road they don't seem to fit in. But I was surprised because I think it felt natural to be off road as well.
"For the common man it will not be intimidating because the power is there but it's not going to be aggressive where he has to worry about what the motorcycle is going to do."