A Victorian rider in his 20s has died after a tragic collision with a car that turned out in front of his motorcycle in Mont Albert, Melbourne, yesterday afternoon (3 April 2019).
Police are now appealing for witnesses or dashcam footage.
Without knowing the full details of the incident, it appears a classic case of a Sorry Mate I Didn't See You (SMIDSY) collision.
Police say the motorcyclist was riding east along Mt Albert Rd about 5.50pm.
The brown Volkswagen Golf was travelling south on York St and turned right into Mount Albert Rd into the path of the motorcycle.
Tragic collision
The young rider received life-threatening injuries in the collision and later died in hospital.
Our sincere condolences to his family and friends.
The driver of the car was uninjured and is assisting police with their enquiries.
Nunawading Highway Patrol are investigating and are keen to speak to any witnesses or anyone in the area at the time with dash-cam footage.
Anyone with information is urged to contact Crime Stoppers on 1800 333 000 or submit a confidential report online at www.crimestoppersvic.com.au.
Lives lost
The tragic crash brings the total number of motorcyclist lives lost this year to 21 compared with 11 at the same time last year.
Last week, Victorian Police Operation Kinetic announced they would add 300 shifts over the next 10 weeks to increase patrols of the state's roads.
The move is in response to the almost doubling of the state's road toll.
However, Operation Kinetic feature mainly country areas such as Bendigo, Dandenong, Epping and Shepparton.
Extra patrols may not have had any impact on this incident.
The tragic collision also follows a spate of four hit-and-run crashes in Melbourne involving motorcycles and cars in the past five weeks.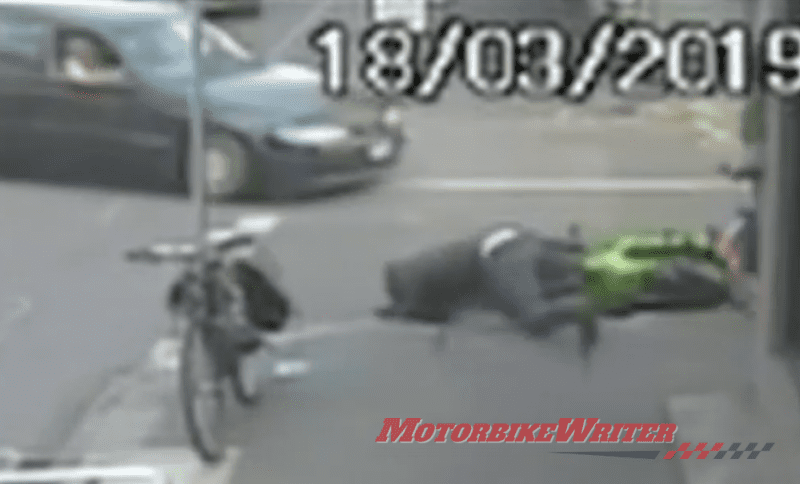 Riders have expressed concern that drivers are not only not looking for riders, but don't value the lives of riders.
It could be a direct result of the recent bad press about the high rate of motorcycle fatalities in the state.
Sadly there have been no arrests so far in any of these four hit-run incidents.