Tasker Leather Gloves Review Summary
Review Summary
Available in black or brown, the Tasker is a short cuff cow and goat leather glove that incorporates protective armor in the knuckles. This is a good glove for a rider wanting a daily wear leather glove that is also low profile, looking more like a glove and less like protective gear. I like the lowkey branding, comfortable fit, and middle-of-the-road pricing.
Pros
Great looks that should age well
Nondescript branding / no flash
Touchscreen compatible fingertips
Comfortable
Cons
Can be warm in the summer
Would benefit from additional armor in the fingers
Tasker Leather Gloves Image Gallery
The weather is starting to turn here already (seriously), and now the Tasker's have become the glove of choice for my morning rides. In the thick of summer I tend to stick with textile or mesh gloves that allow for maximum airflow, but when the needle dips below 48F, I'm quick to something that better manages heat.
The Taskers are short-cuff leather gloves, marketed as a two or three-season glove (depending on where you live). Priced at $80, the Tasker is not-quite-expensive but also not bargain priced- they sit comfortably alongside their peers from REV'IT, Icon, Dainese, etc.
The Taskers are the ideal complement to the REAX Jackson jacket I reviewed a few weeks ago, incorporating the same style and materials. Having now spent numerous mornings with the Tasker's, I've found them to be comfortable, warm, and good quality. Let's dive in.
Glove Features & Overview
Per RevZilla:
Ergonomic pre-curved fit
Touchscreen capable finger and thumb
100% cowhide backhand 0.8mm – 0.9mm thick
Durable goat leather palm
Digital leather palm and outseam reinforcement
Flex ribbing on knuckles and back of hand
Perforated leather fourchettes
TPR protective finger inserts
Vibration-dampening palm pad insert
Moisture-wicking poly tricot lining
Adjustable hook and loop closure
Two (2) year warranty on materials and workmanship
The thumb, index, and middle fingers use ribbed sections to improve dexterity. This is helpful for manipulating the clutch/brake, switches, etc.  The fingers are also pre-curved, which helps comfort and to avoid seams.
Much of the glove is double stitched, including the reinforced sections on the palm, wrist pad, and all major seams. There are a couple of spots where the edge is not uniform, but the impact is 100% cosmetic and only something you'll see if you're consciously looking for it.
REAX branding appears in precisely two places: on top of the glove embossed into the leather, and on the tip of the rubber velcro strap. There's no flashy graphics, contrast colors, or high-visibility markings. The Tasker is a stealth glove that incorporates some nice features and conveniences.
Build Quality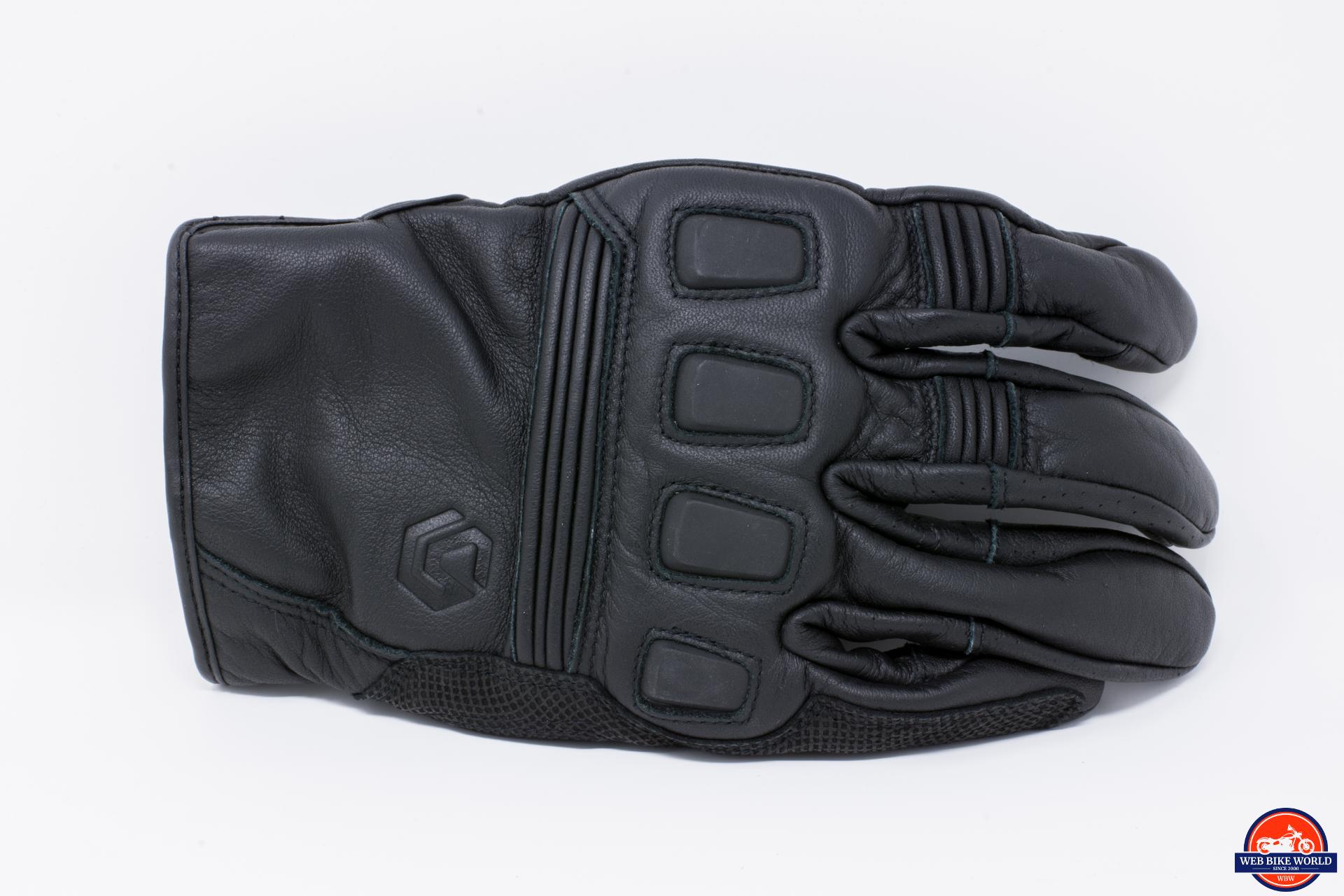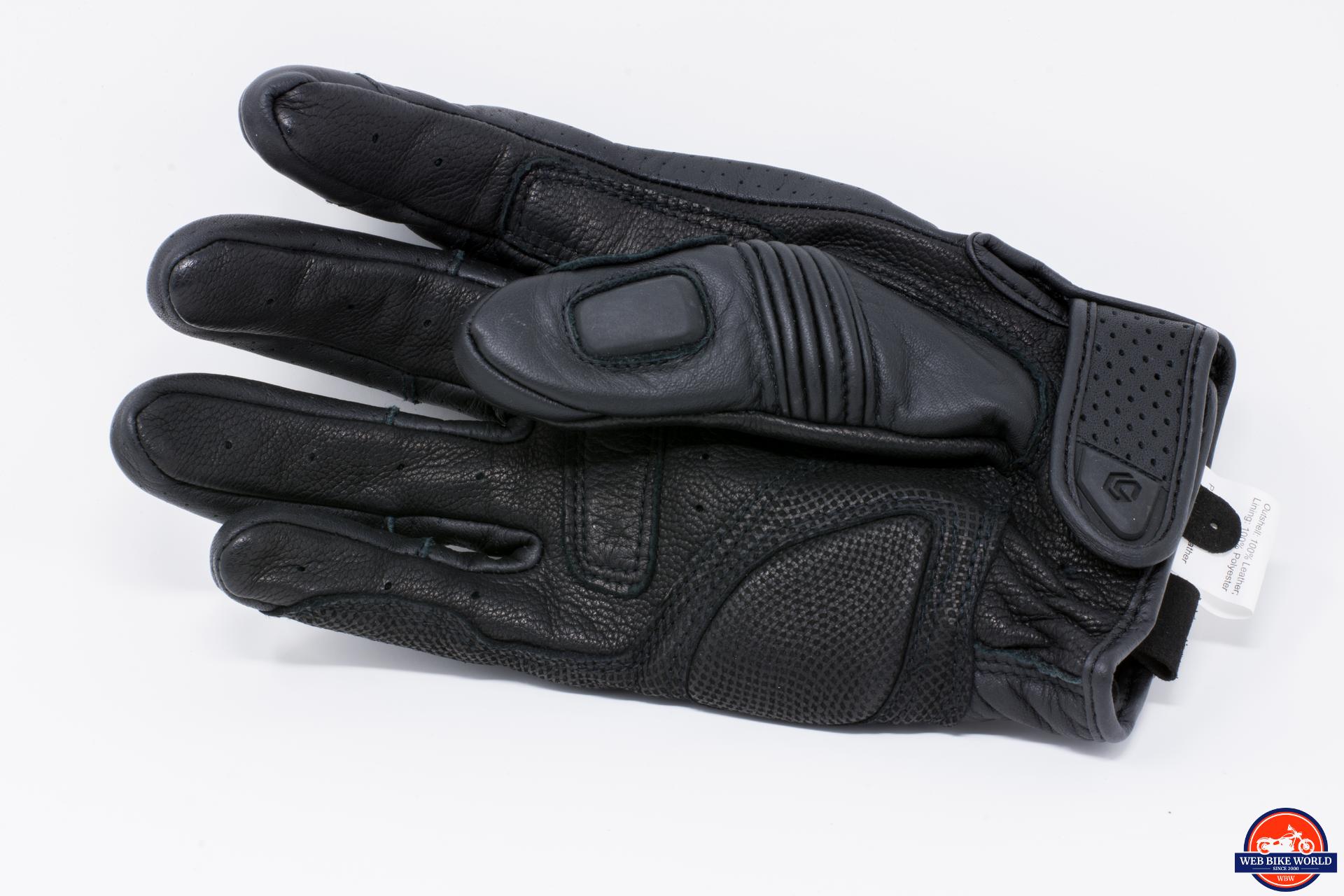 The Tasker uses a mix of cow leather, goat leather, and polyester in its construction. As Kevin found in his review of the REAX Ridge gloves, construction on the Tasker is good quality which is good to see given the almost-premium price. So far, both pieces of REAX gear I've seen hands-on have been made consistently well.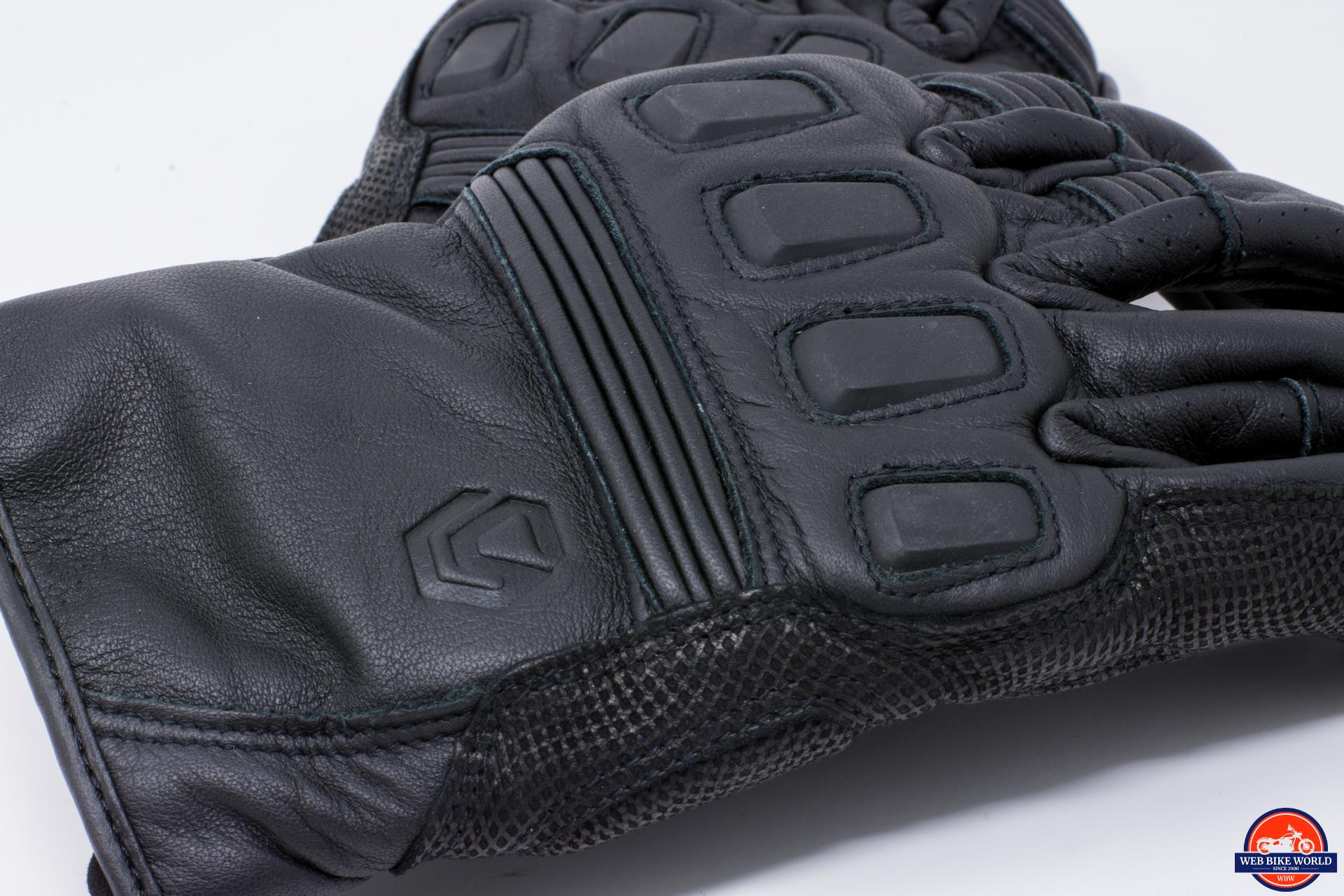 Leather thickness varies between 0.8mm and 0.9mm, which is protective enough while still remaining comfortable to wear. The gloves don't feel thick or obstructive. The top portion of the glove and fingers uses a finer, softer leather; the palm and side of the pinky finger use a thicker and a (presumably) more durable goatskin leather.
The velcro – err, hook and loop – strap secures the gloves with confidence. It is far from flimsy and I have no doubt it'd remain secured in the event of a crash. It, along with the rest of the underside of the glove, feels as though it could take a fair bit of abuse before it let go.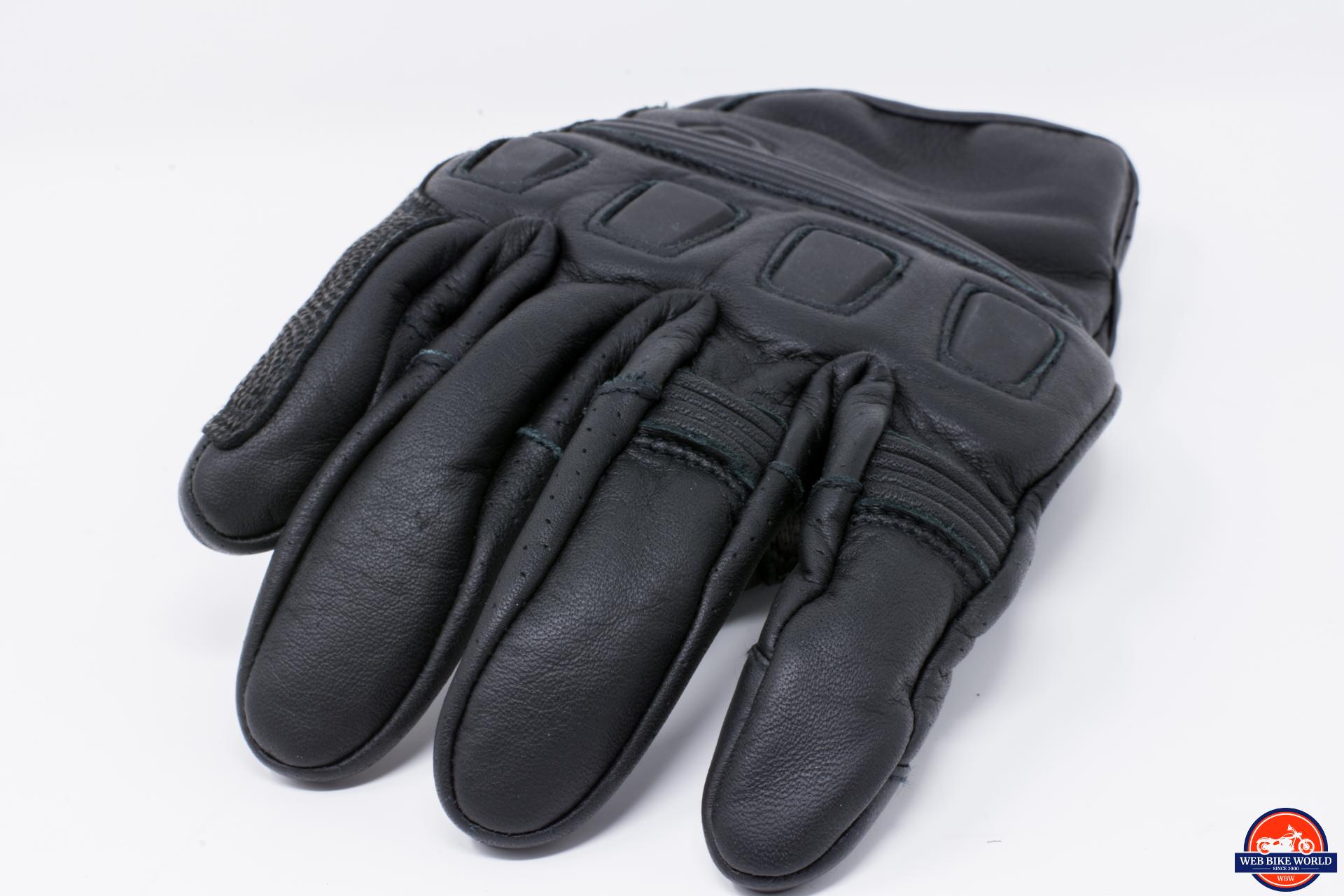 The fingers feature a fine grain cowhide leather (for the most part), with the exception of the pinky finger (which has a goatskin reinforced section) and the index/middle fingers, which incorporate a flexible section above the knuckles. There is no additional armor sewn into the fingers, only the TPU inserts above the knuckles.
Note the total lack of ventilation on the top of the glove. This is a boon and a bust at the same time: ideal for temperatures like what I'm living in right now, where I'm riding in 12C/54F and where airflow over my digits wouldn't be the best feeling in the world. The Tasker's have that under lockdown, don't worry.
The underside of the gloves does have some perforation: exactly three holes on the palm of the glove, and then either two or three on each finger.
Comfort & Usability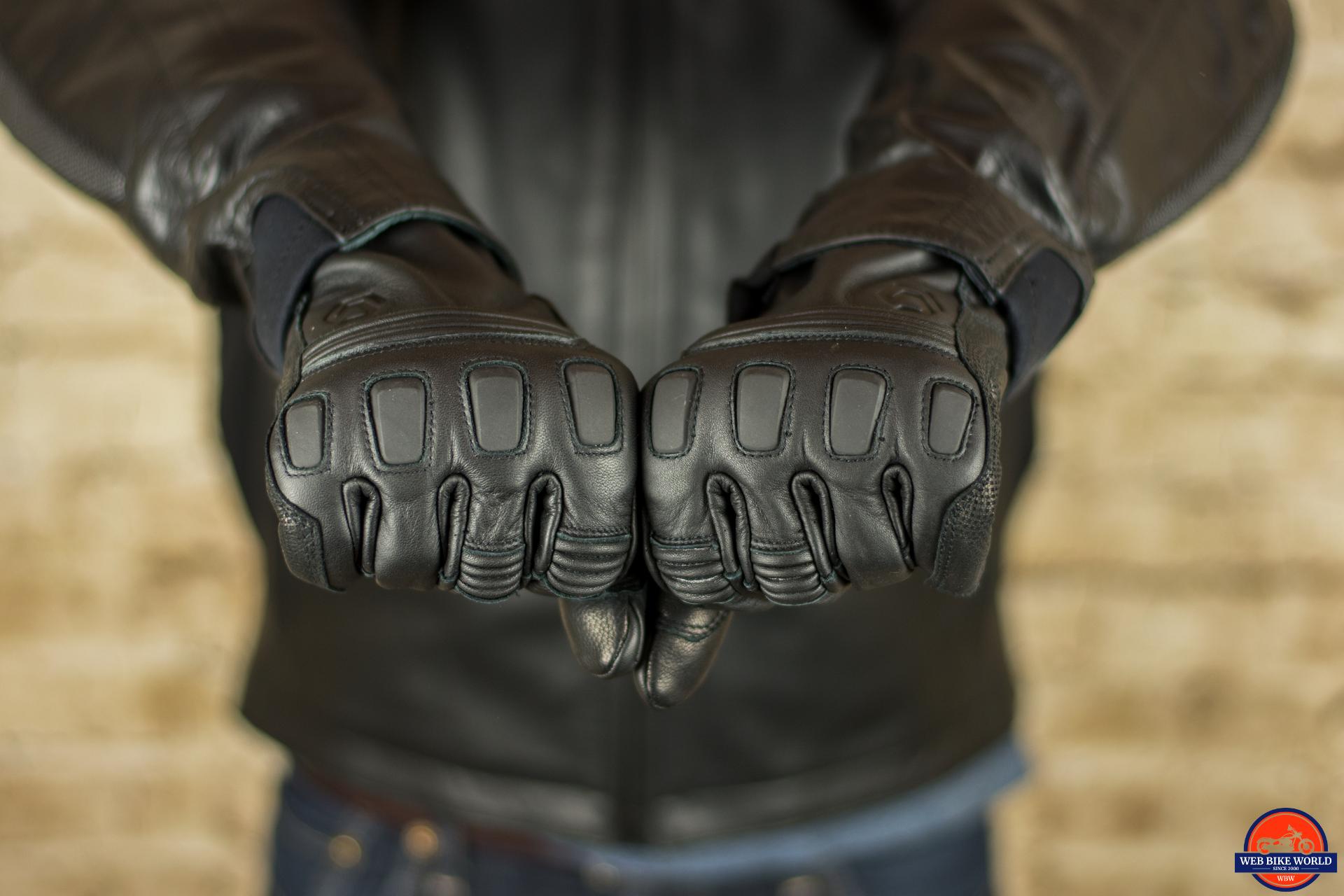 The Tasker are comfortable gloves to wear. The polyester interior lining is smooth, and while the Tasker isn't the most well-ventilated glove out there, it does pretty good with heat management as well.
I started this post off by mentioning the fall-esque weather we're currently enjoying. This matters because it's always the fingers and toes that feel it the most. Because the Tasker doesn't have any perforation up top, no air flows into the gloves and, more importantly, your precious digits. If you've got heated grips, even better: the Tasker will be a good compliment.
However, they are not glove meant for cold weather riding. So while I find them ideal for spring/fall temperatures, that's not to say that these double as winter gloves.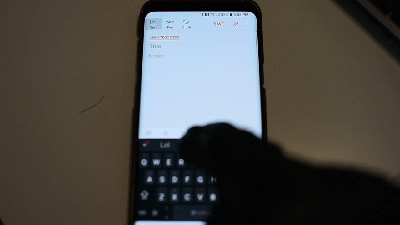 Most modern gloves come equipped to interact with your touch-enabled devices. The Tasker is touch compatible in both your index finger and thumb. It works quite well, though the bulky glove makes it difficult to see what you're doing when typing on smartphone (for example).
Using your phone's nav or music player is nice and easy, but I recommend against trying to use your touch device while moving. Pull over, please!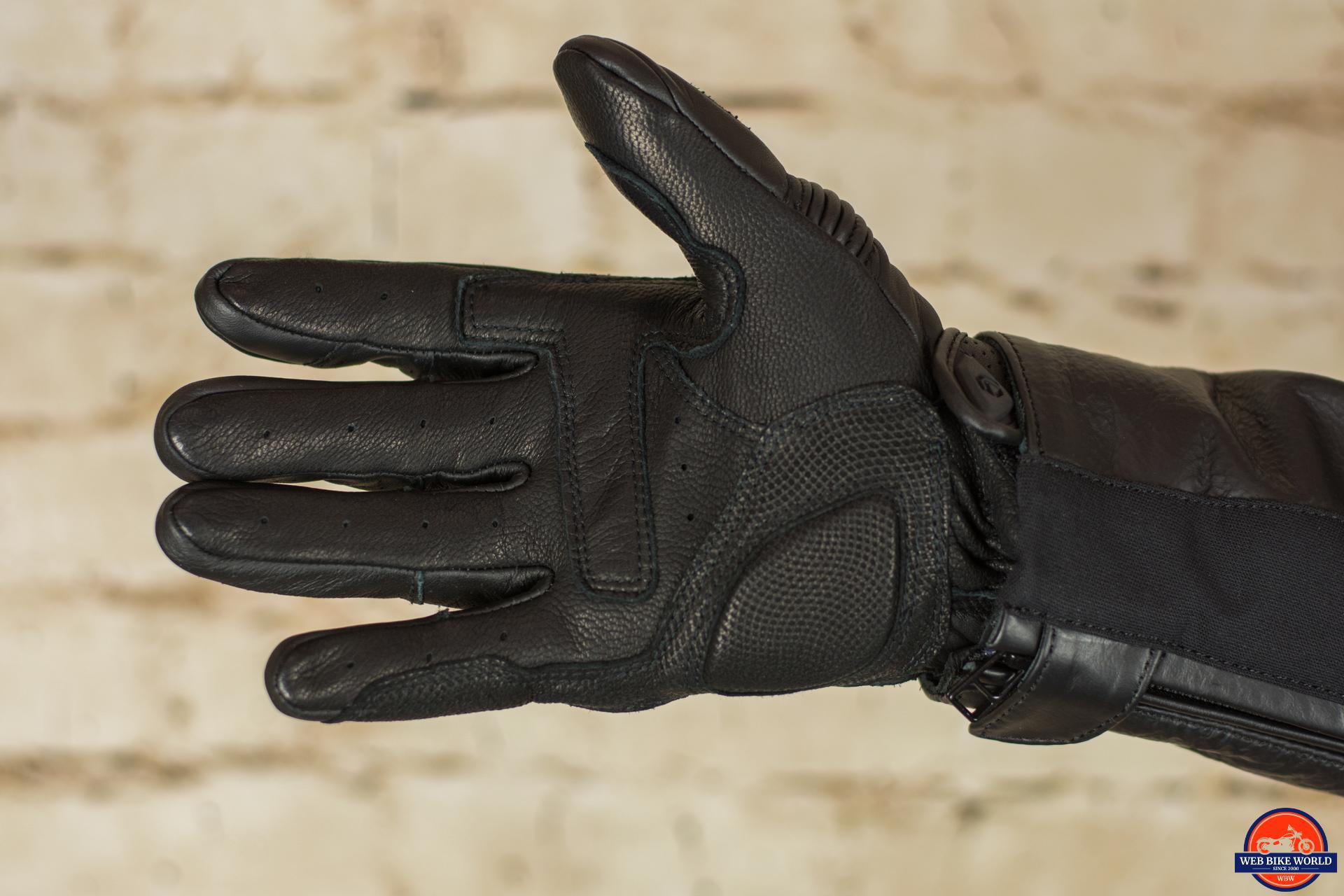 In my estimation, these gloves fit true to size. If you wear a size L in a REV'IT or Icon, you'll wear a size L in REAX.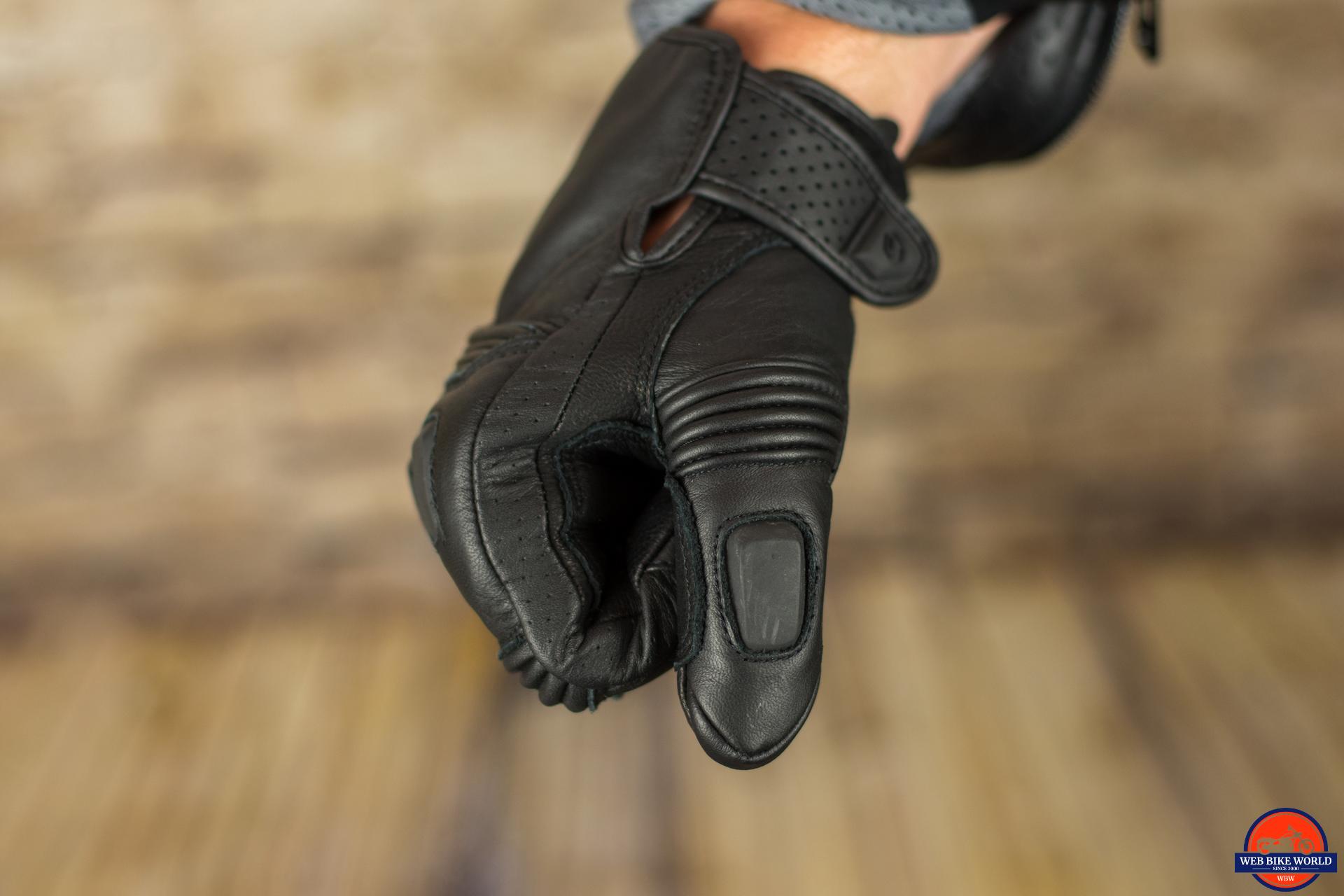 In The Tasker, There's a Lot to Glove
I like how comfortable the Tasker feels and that I can wear it in early morning/late night rides without having to worry about freezing my fingers off. The gloves did get a bit warm in the middle of summer, when 90+ degree rides makes just about everything on you sweat, but what else do you expect when you buy a glove that doesn't incorporate topside ventilation?
The feel of the leather is also superior to what I've experienced in other gloves, feeling soft up top and looking mighty fine. Thanks to the stealth color scheme, the gloves look premium by default. That they feel it is just a bonus.
For me, REAX is two for two: I quite liked the Jackson jacket, with only minor criticisms, and I quite like the Tasker gloves, too. There's a bit of a stigma associated with "house brands" – REAX is owned by the parent company of RevZilla – but that stigma shouldn't apply to REAX. In my experience, REAX is good stuff.
Ride safe!
Pros
Great looks that should age well
Nondescript branding / no flash
Touchscreen compatible fingertips
Comfortable
Cons
Can be warm in the summer
Would benefit from additional armor in the fingers
Specs
Manufacturer: REAX
Price (When Tested): $79.00
Made In: Indonesia
Alternative models & colors: Black or brown
Sizes: S – 3XL
Review Date: September 2018