The "new" race-livery, MV Agusta F4 RC continues the company's run of limited editions of old models as it recovers from the financial constraints of the past couple of years.
The bike's carbon fibre bodywork features the same race livery as the Leon Camier's F4 Reparto Corse bike. The most obvious change from the 2017 model is the red wheels, instead of black.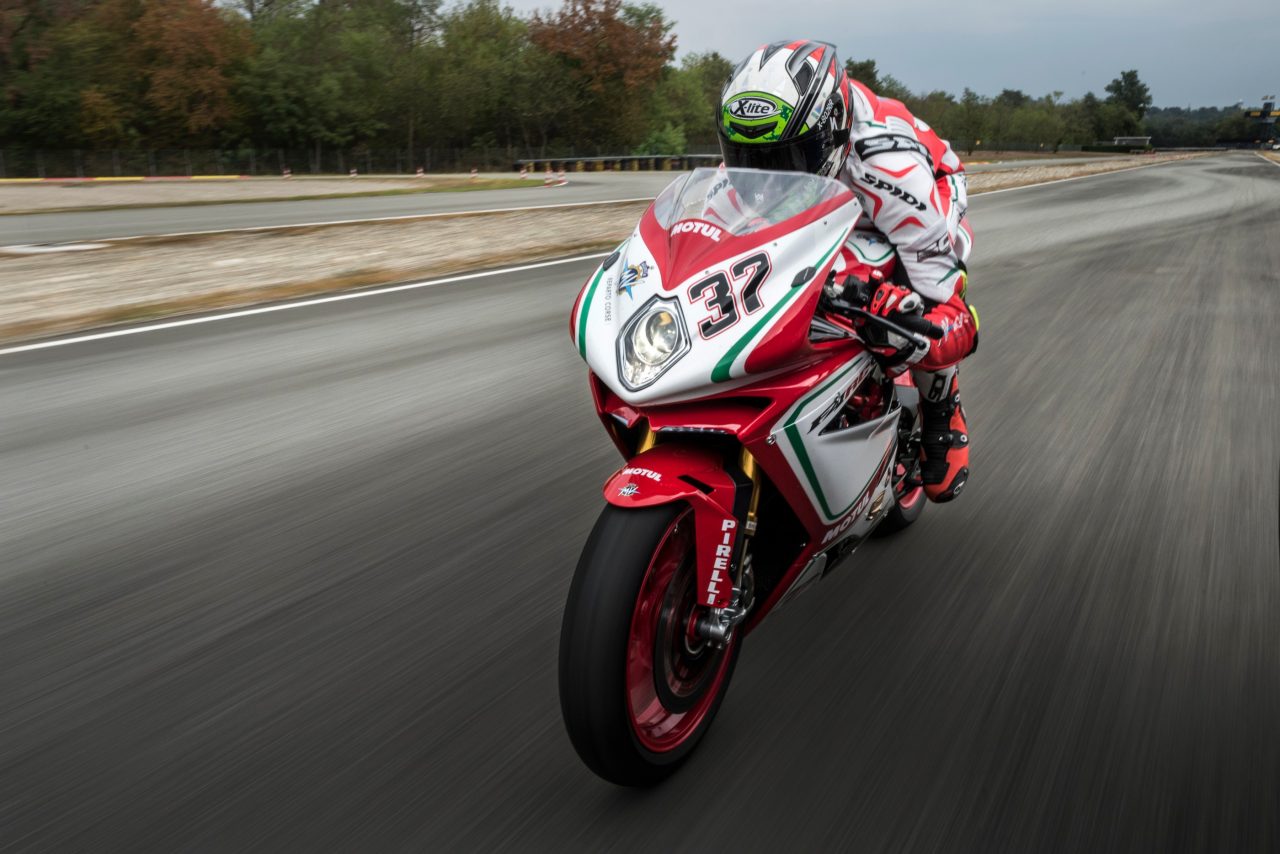 It pumps 205hp (151kW) of power and a dedicated kit that beings output up to 212hp (158kW).
The engine doesn't comply with Euro4 emissions yet, so this will probably be the most powerful F4 production they produce.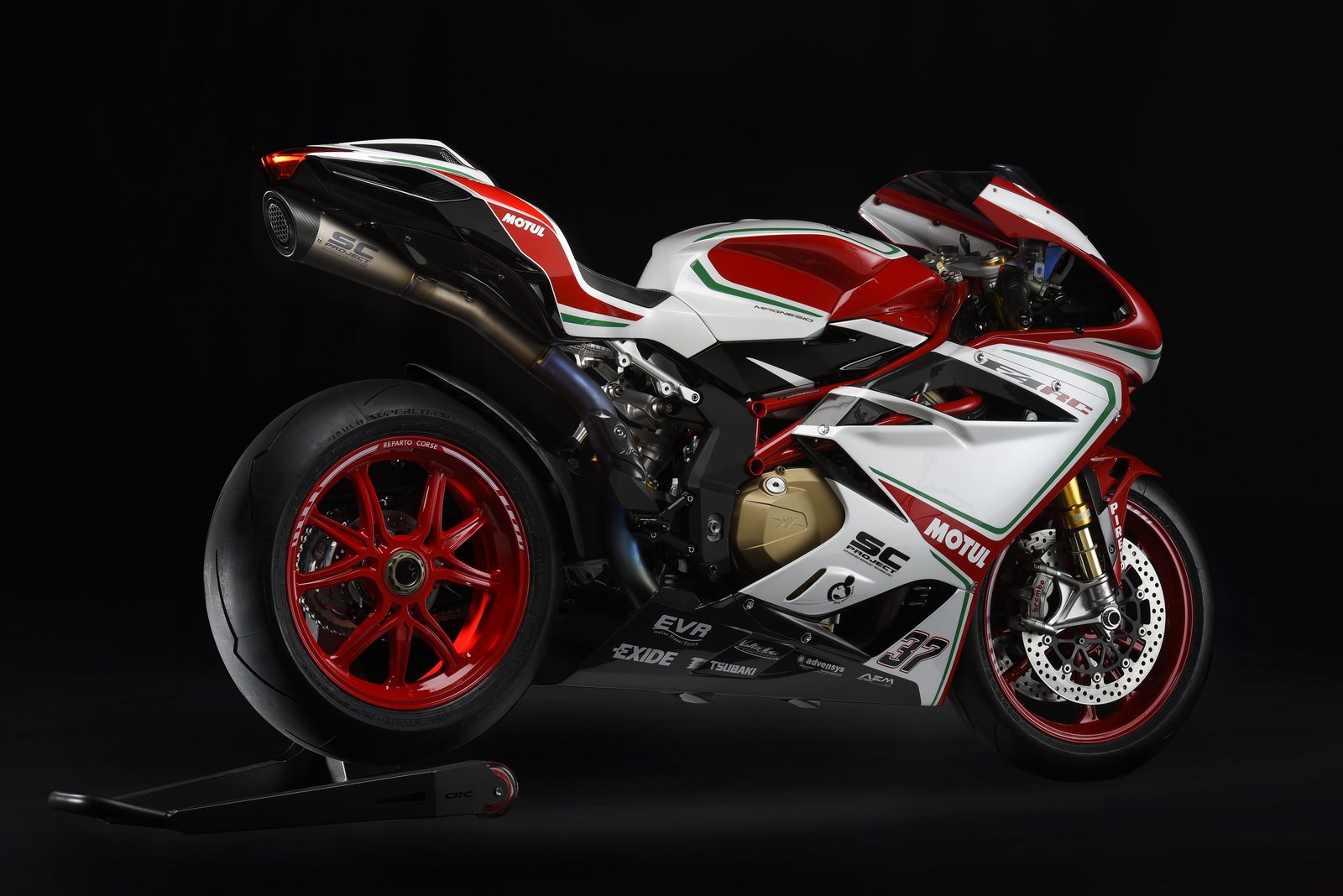 In fact, they are only able to sell the bike because of a loophole in the emissions laws for limited-production models. The loophole ends next year.
MV Agusta hasn't said how many it will produce but pricing will be €40,000 ($US46,000, £35,000). There is no word on an Australian price yet.
It's not the most expensive MV Agusta at the moment. That honour goes to the F4 LHH44 version designed with input from F1 champion Lewis Hamilton. Read all about the here.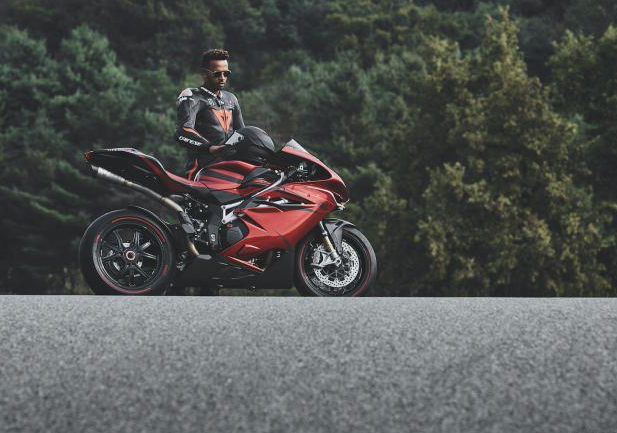 The F4 RC electronics package is the same as last year with an inertial measurement unit for traction control and ABS.
It also comes with a TIG-welded chassis, Ohlins TTX 36 suspension and NIX 30 forks, Brembo GP monoblock callipers with 320mm discs at the front.
The RC has Bosch ABS 9 with race mode and rear wheel lift mitigation.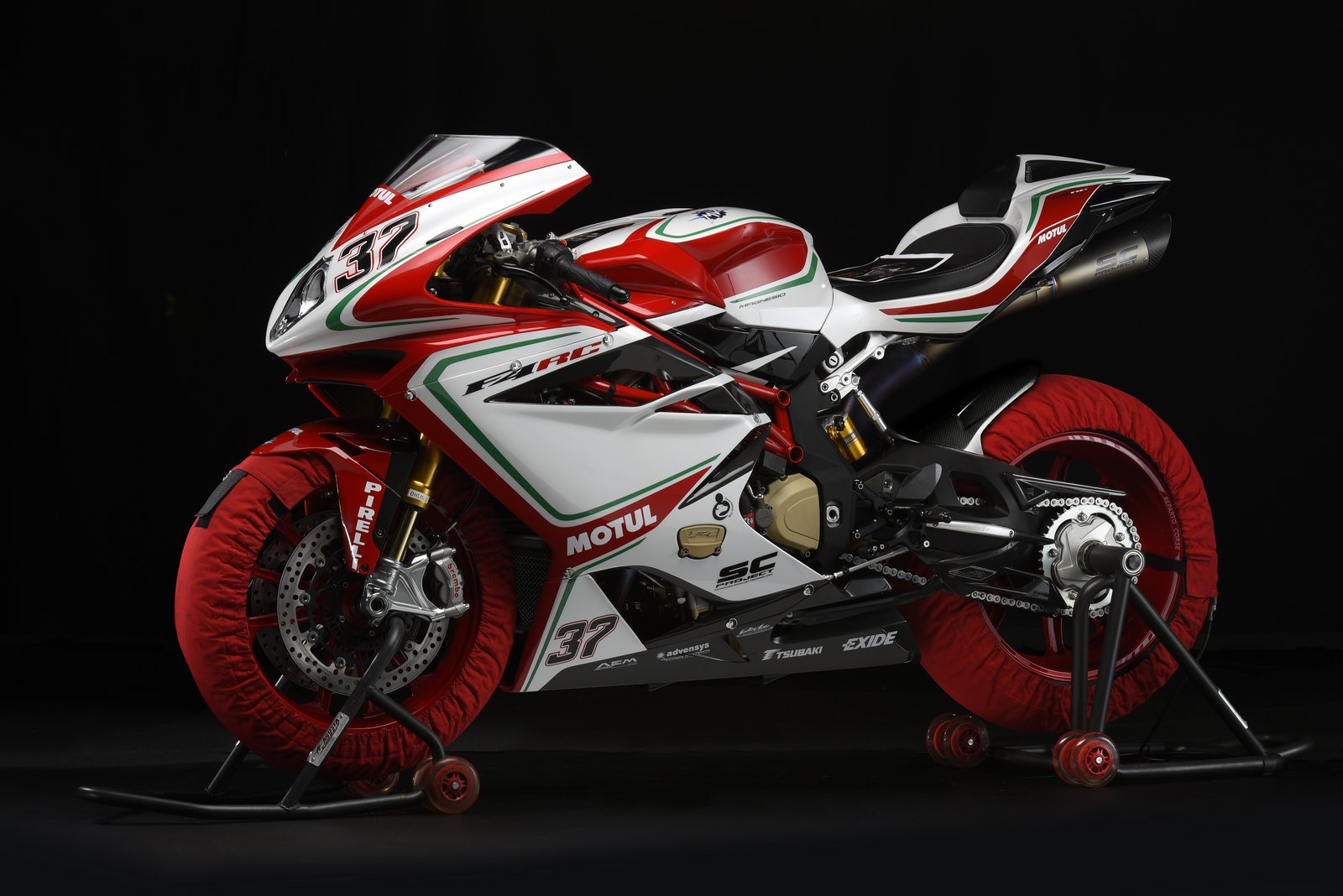 New MV products?
MV Agusta was bailed out of financial liquidity difficulties earlier this year by an injection of funds from Russian investors.
MV Agusta boss Giovanni Castiglioni said earlier this year there would be no new models this year and he seems to be fulfilling that promise.
While MV fans would prefer MV Agusta spent some funds on research and development for new models, these expensive limited edition models are expected to be sold out quickly.
That should generate more funds for new product development. Read about the coming quieter triples.