The annual pilgrimage to Phillip Island in Victoria for the MotoGP and World Superbikes will continue for another decade after the circuit has secured the rights to host the events.
This could jeopardise plans for a motorcycle track extension of the Bathurst circuit which developers has hoped would attract either MotoGP or WSBK.
Phillip Island circuit manager Fergus Cameron says the deal with the international promoter of both championships, the Spanish group DORNA, means they can invest in upgrading the facilities. 
"To secure a 10-year deal for our two major properties, MotoGP and WorldSBK, is so important for  the circuit and for our ongoing investment in facilities," he says.
MotoGP has been secured until 2026 and WSBK until 2027.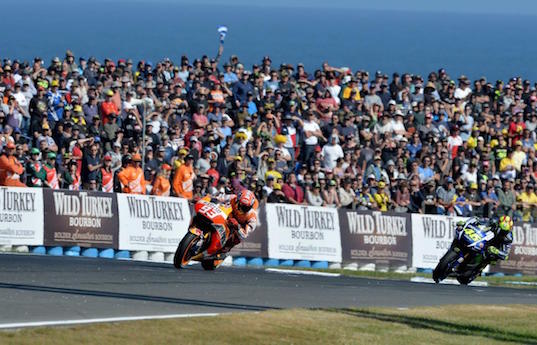 Fergus, who has been at the circuit helm since 1984, says the circuit is a "cornerstone of the Phillip Island economy".
A 2011 Bass Coast Shire economic benefit study showed that Phillip Island circuit motorsport activities contributed $107 million which is 80% of the $130 million generated by shire events.
The MotoGP was responsible for a $34.5 million stimulus, and WorldSBK provided a $21 million injection to the regional economy, the study found.
The circuit is also booked for nearly 300 days a year with racing and testing for motorcycles and cars, employing 40 full-time and more than 100 casual staff.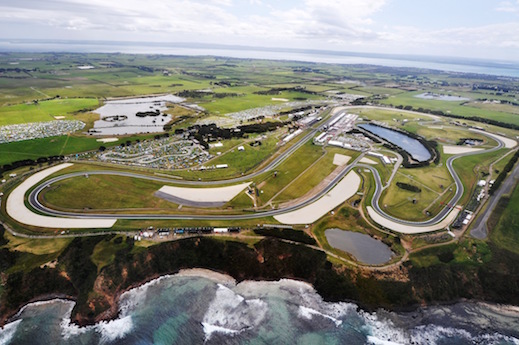 "I have been at the circuit for 32 years, and one of my proudest achievements is our relationship with the community and how we've worked to ensure our precious, pristine island, our people and wildlife, and our economy can co-exist and thrive together," Fergus says.
The track was designed by six local businessmen in 1951 and opened in 1956. It has hosted the Australian Grand Prix since 1989.
This year, the island has already hosted MotoGP and WorldSBK. In February, MotoGP tested for three days, followed by 10 days of WorldSBK with testing and the season-opening round. The Australian round of MotoGP is confirmed for October 21-23.