They say you'll never know if you never never go. I've only been a few times, but it does have some treats in store for the adventure motorcyclist or those prepared to put in the long miles on their touring bikes. Here are a few highlights: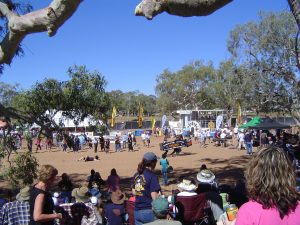 Alice Springs: A couple of bike shops for repairs and new tyres before checking out the Macdonnell Ranges, Kings Canyon and Finke Desert. Be there for the hilarious Henley-on-Todd dry river "regatta" in August.
Finke Desert Race: Honour the Queen's Birthday by volunteering to be a marshall, refueller, or track sweep and get up close and personal to the racers in this amazing two-day event.
Kakadu: boasts waterholes like Gunlom and rock art like that at Ubirr, not to mention the pubs along the way and both dirt and tar roads.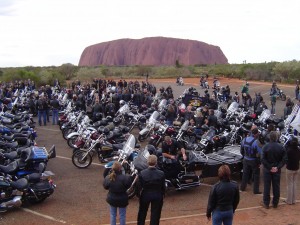 Litchfield National Park: Unusual for the Territory, there are plenty of corners on the way out. When you get there you will see waterfalls, magnetic termite nests and a sandstone Lost City.
Uluru/Katatjura: Iconic and spiritual heart of Australia can be viewed from many kilometres away and will entice you off your bike to explore on foot.