The new Neckmike headset should resolve the two biggest problems with wearing earphones connected to your phone when riding.
(UPDATE: While Neckmike's Kickstarter crowd-funding campaign was cancelled after attracting $A7540 of their goal of $38,123, they have formed a new Tactical Hedsets company and have mailed us a unit for testing, so stay tuned!
The microphones supplied with most smartphone earphones are usually useless against wind noise on a bike and the bulky earbuds are often uncomfortable under a tight helmet.
Neckmike has a microphone that attaches to your neck and works like those fighter pilots we've seen in many war movies, cutting out all wind and ambient noise.
The earbuds are also small and the type that slot right inside your ears to reduce background wind noise so you don't have to turn the volume up ridiculously high to hear.
(Now we know some riders are totally against this sort of communication/entertainment while riding. However, there are other riders who love music and being able to stay in touch. Plus there are professionals who need to be in contact for work while riding such as couriers and moto-journos like me!)
Neckmike
Neckmike is the product of a two-person Swedish company that produces headsets for military and first responders.
Co-founder Carl Franzén tells us they have now developed a civilian version suitable for active use such as motorcycling, skiing, jogging and cycling.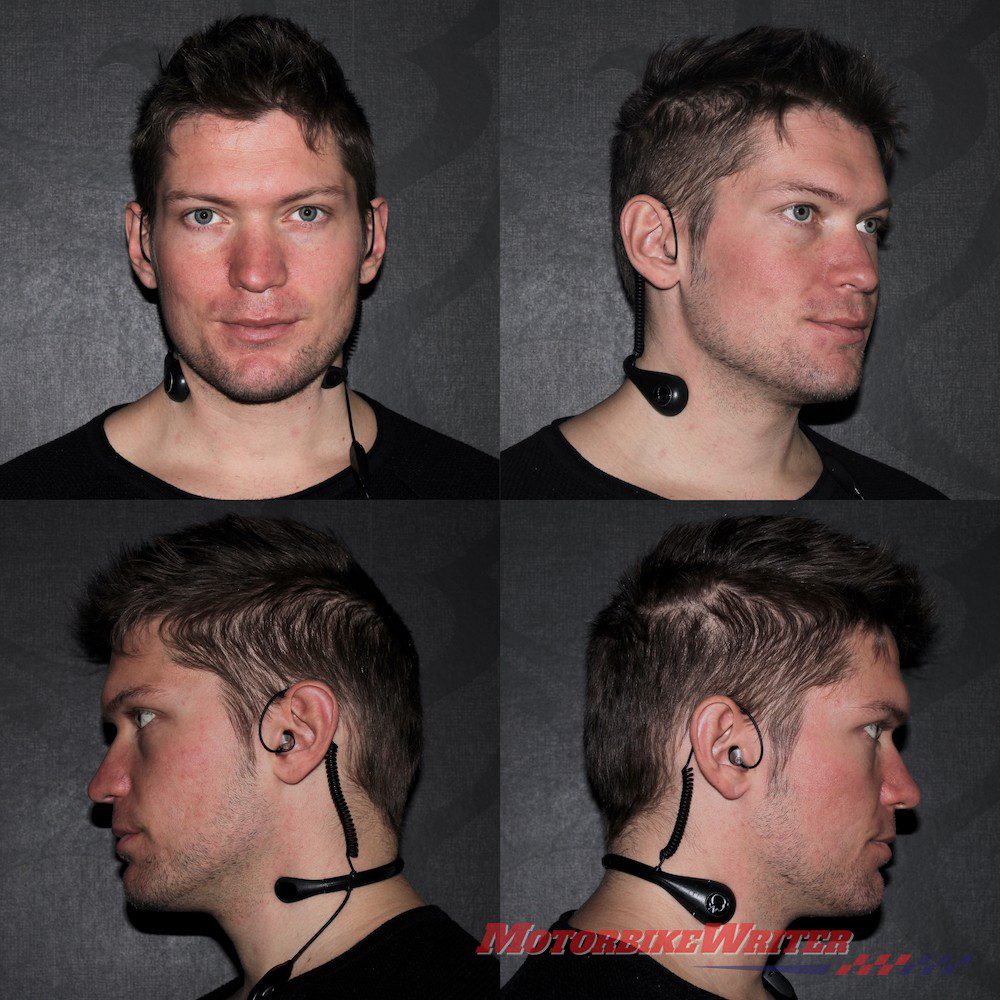 They have launched a Kickstarter crowd-funding program to help get the product to market.
There are three types of headset: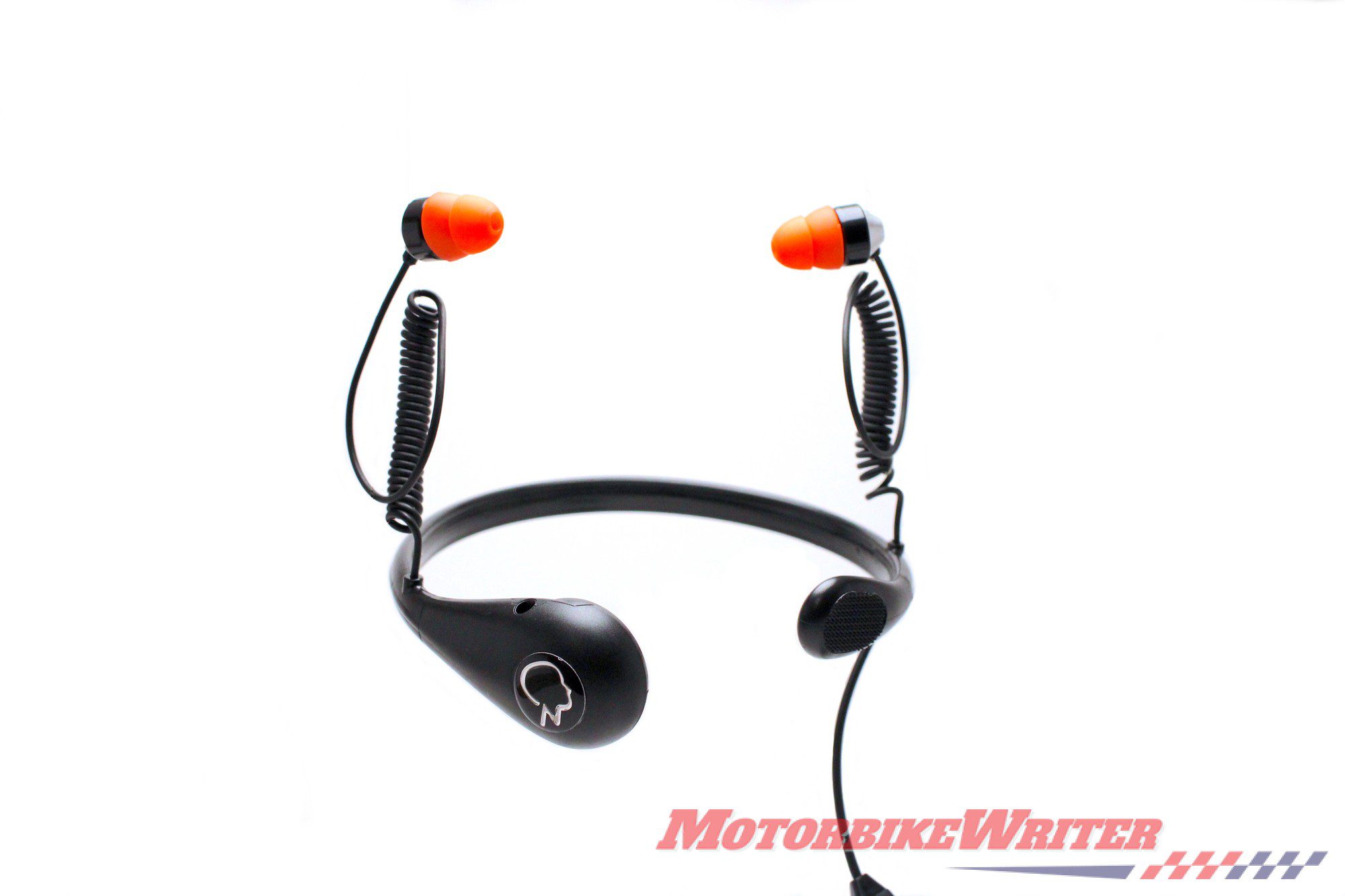 The C30 costs $US109,99 (about $A155) and is designed for use with a smartphone, although it does not have a lightning connection for the iPhone so you have to use the adapter that comes with the phone. You can also plug it into some Bluetooth intercoms that feature an external speaker socket. 
The C50 ($US129.99/$A180) is the same headset but with a lower volume output to meet CE requirements.
Top of the range is the Neckmike M4+ bundle at $US209.99 (about $295) which contains a Neckmike C20 and a M4 bluetooth intercom. It's good value as you also get a handlebar controller for easy access to controls. 

Bundle comes with M4 intercom and handlebar controls
Carl says the units are completely waterproof and the earbud speakers are made with hi-fi elements from a "renowned Danish company". 
While Neckmike can be connected to many communication devices, a number of versions with different cable sets will be released soon.
We also hope to test one of the units when they become available.