While MV Agusta will be sold through AMG/Mercedes dealerships in Europe and the USA, Australia will only display the bikes in the luxury car showrooms.
MV Agusta importers Urban Moto Imports (UMI) bosses Joseph and Alan Elasmar say MV dealers will supply the bikes and train some of the car sales staff, but interested buyers will be referred to the nearest MV dealer.
At the recent launch of the new MV Brutale 800, MV Agusta boss Giovanni Castiglioni said Mercedes will start selling MV Agusta bikes directly from its car dealerships.
This is unique and even BMW doesn't sell bikes in BMW car showrooms.
The move comes after AMG/Mercedes bought a 25% minority stake in MV in 2014 and announced plans for a strategic marketing and research.
Despite Ducati now being owned by Audi, there are no similar plans for Ducati sales in car dealerships.
Joseph says AMG is "big" in Australia and gives their brand a cache of credibility to be aligned with a reliable and luxurious handmade manufacturer.
He says the partnership with AMG has yielded an improvement in build quality, technology, marketing strategies, paintwork, spare parts inventory, online communication and warranties.
AMG investment is also yielding six new MV models in 2016 including a limited-edition MV Agusta F3 800 with Mercedes Solar Beam paint to be released in September.
UMI has 16 dealers inAustralia and has just announced it has become the distributor for New Zealand with the launch of the TSS Red Baron dealership in Lower Hutt on Sunday (February 21) and more to follow.
Meanwhile, UMI will unveil the new Brutale 800 trackside at the opening round of the 2016 World Superbike Championship at Phillip Island next weekend (February 25-28).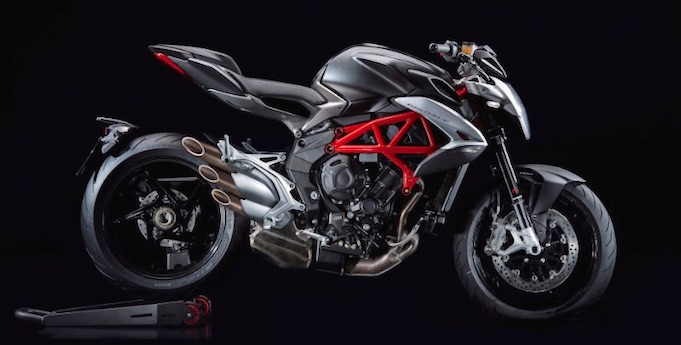 The new Brutale will be joined on the Expo Pavilion stand with the latest range of MV Agusta sports, naked and sports touring motorcycles.
Guest riders from the Reparto Corse Team will also visit the stand to sign autographs for fans. Timings of the reveal and visit will be published on the MV Agusta Facebook page closer to the event.
UMI says the most popular model in Astralia is the Dragster and Dragster RR.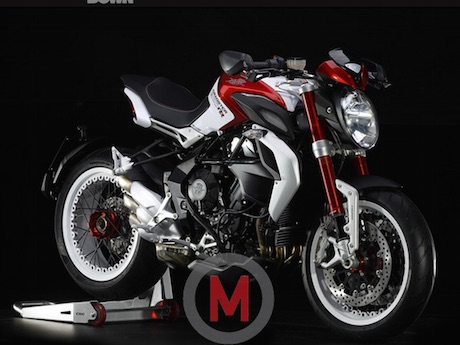 "Anything with RR or RC in its title is being snapped up," says Alan.
"The F3RC is just exploding. We hardly have any 2015 MV stock left."
Joseph says they have a "massive fleet" of demonstrator models and their ride days have been very successful.
"The ride days are quickly booked out so the dealers have to schedule more dates," he says.
"They are very good for sales as people come along and buy, even if it is a rainy day.
"The dealers need support and are time poor so we help out with these ride days," he says.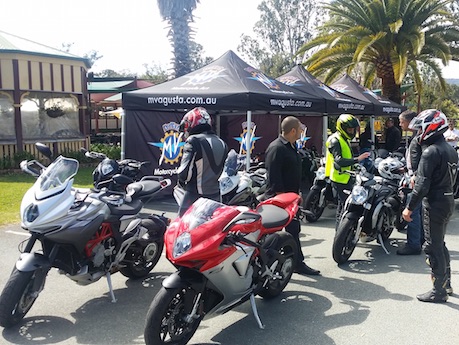 The National MV Agusta Demo Event is being held tomorrow February 20, 2016, at MV Agusta dealerships across Australia.
Riders will be able to test the current MV Agusta line-up and get a free t-shirt.
They are also being offered an incentive of $500 in-store credit on official MV Agusta accessories or apparel if they buy any new MV Agusta motorcycle on the day.
To participate, riders should register their interest online at mvagusta.com.au. Bookings are limited but it appears they are scheduling other times for test rides.