MV Agusta pays homage to former company president Claudio Castiglioni with the Claudio F4, their umpteenth limited-edition bike.
Only 100 are being made and they will cost $A125,012 (ride away) with a two-year unlimited kilometre warranty and roadside assistance.
Aussie dealer orders will be confirmed before the end of the year.
It's drop-dead gorgeous, especially the BST carbon wheels!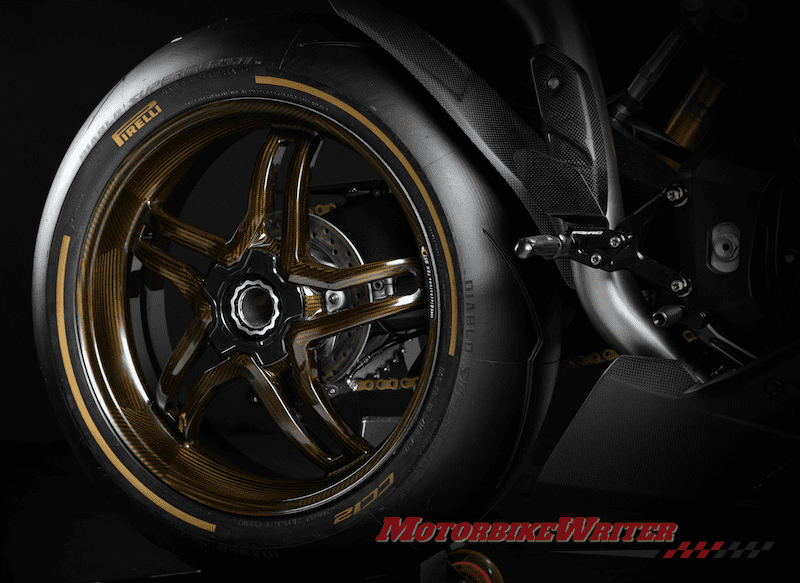 However, we've lost count of the number of "limited-edition models" they have released in recent years. In fact, it sort of makes a mockery of the term "limited edition" when they produce so many.
Meanwhile, MV Agusta have produced no new models since 2013 and suffered from a frustratingly slow supply chain. We know of one rider who has waited six months for a sump plug!
Instead of fixing supply, updating their bikes or launching new models, MV continue to churn out limited-edition models with a lick of paint, some extra farkle and a hefty price tag.
Meanwhile, there is no word yet on price, limited-run numbers or availability of the Claudio F4.
However, we believe there is already an issue with the delivery of key OEM parts for this model so the release has been delayed.
Claudio F4
The first F4 was unveiled in 1999 under Claudio's leadership and has been called "the world's best-looking bike".
Claudio sold the company to Harley-Davidson in 2008 for $US109 million and bought it back in 2010 for an undisclosed sum, thought to be a pittance!
There have been few changes to the F4 in recent years, but we expect a major update to be unveiled at the EICMA show in Milan in a couple of weeks.
The Claudio F4 is based on the RC version and features special paint, electroplated copper trimming, an autographed tank, race electronics and updated engine internals.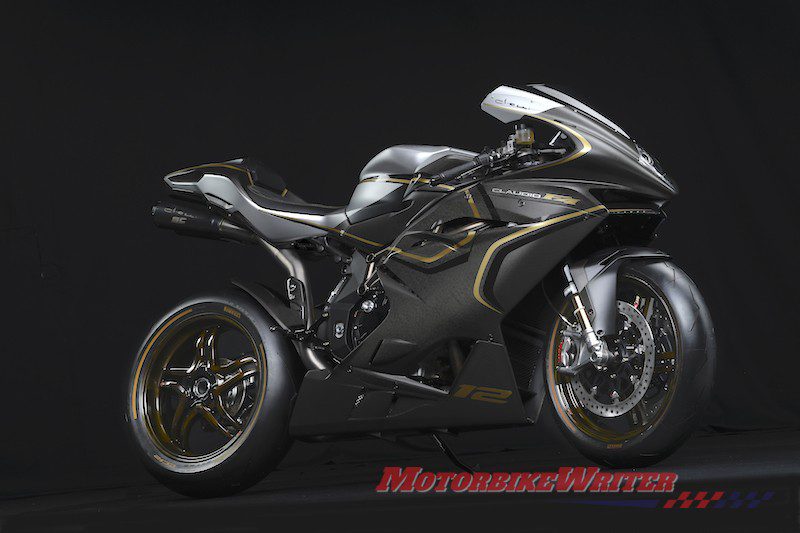 Here's the press release:
The rev limiter is set at 14,200 rpm; titanium con-rods provide the best possible strength-to-weight ratio. The crankshaft has been specifically balanced and lightened for this Corsa Corta power unit, which bristles with original design features such as a perfectly balanced central timing chain and radially-set valves in the combustion chamber. With the bike configured for the track, maximum power is 212 hp (158 kW) at 13,450 rpm, with torque reaching 115 Nm (11.7 kgm) at 9,300 rpm. This 'extreme' configuration also sees the F4 Claudio mount the dual exit titanium SC-Project racing exhaust with dedicated control unit.

With the standard road-legal set-up, maximum power still touches 205 hp (151 kW). The F4 Claudio also boasts a MVICS (Motor & Vehicle Integrated
Control System, entirely developed by MV Agusta and used in various configurations throughout the range) with eight injectors: a lower bank of four Mitsubishi injectors and an upper bank of four high-flow Magneti Marelli injectors. The Eldor EM2.0 engine control unit also oversees the Mikuni full Ride By Wire throttle body and the ion-sensing pencil-coils for knock and misfire detection. Variable-height intake horns with TSS (Torque Shift System) have been designed to make the most of engine power delivery across the entire rev range.

Numerous features have been designed by the Reparto Corse specifically for the F4 Claudio: head intake/ exhaust ports have been revamped to improve fluid dynamics; DLC-treated cam followers reduce friction to provide more power.  Friction containment has also been extended to other moving parts, such as the piston with Asso compression rings. To make transmission even more efficient, the F4 Claudio mounts an STM multi-plate oil-bath slipper clutch actuated by a Brembo radial pump. The six-speed constant-mesh gearbox is, of course, removable (as are all F4 gearboxes). This latest version of the F4 has a DLC (Diamond Like Carbon) treated shift forks which augments hardness (i.e. abrasion and wear resistance) and reduces the coefficient of friction.

The electronics draws on MV Agusta's long-standing race experience in the World Superbike Championship. There are four engine maps. These can be selected instantaneously via the racing push- buttons exclusive to the F4 Claudio. The traditional Normal, Sport and Rain maps have now been joined by Custom, which allows further personalisation of parameters such as throttle response and engine braking. Eight-level traction control – which makes use of a complete, advanced inertial platform – has been designed to meet the rider's needs under all riding conditions, from high-grip tracks to wet and slippery roads. The electronic Up&Down MV EAS 2.0 gearbox is fitted as standard.

And there's another feature the MV Agusta F4 Claudio can count on: in addition to left and right racing-type push-buttons, an AIM dash with data acquisition, integrated GPS and specific software is also mounted. This allows – especially on the track – reliable monitoring of the bike's dynamic behaviour, boosting both performance and fun. This component has been exclusively customised for MV Agusta and has dedicated graphics. On the F4 Claudio, research into materials has been taken to the next level. Titanium, carbon fibre and light alloys are used extensively, keeping weight down and enhancing aesthetics. The fairing is made entirely of carbon fibre; specially designed patterning alternates gloss and matt-finish areas.

Design is also enhanced by a golden trim consisting of electroplated copper. The front upper fairing, side panels, lower cowl and rear seat cowl (for single-seater use) also show masterful use of
carbon fibre, as do the unrivalled racing-grade BST Rapid Teck wheels. The SC-Project exhaust silencers featuring the laser-engraved Claudio, made in titanium, are supplied in the racing kit. Another eye-catching feature is the CNC-machined rear undercrown.

Titanium has also been used in the bolts and screws, while CNC-machined aluminium alloys are used extensively on functional components such as the triple clamp (now significantly lighter), the height-adjustable rider footpegs, the nut holding the rear wheel (mounted on the splendid swingarm), the brake and clutch levers, the racing push-buttons, the clutch and brake fluid reservoir plugs and filler cap. A cross-stitched rider seat with embroidered Claudio logo gives the F4 Claudio added individuality.

The two front discs (diameter 320 mm) use Brembo Racing technology with the T-Drive system, with steel braking rotor and aluminium flange. Going into more detail, the rotor is attached to the carrier (now lighter thanks to CNC machining) by specially-shaped T-pins. This design transfers braking torque more effectively while improving thermal and mechanical resistance. T-DRIVE gives the disc full floating action in both radial and axial directions and reduces its overall weight.

The first F4 introduced a mixed-structure frame (i.e. a CrMo tubular steel trellis section and two aluminium alloy plates). This same solution has now been incorporated into the F4 Claudio, combining a highly original concept and style with the undisputed effectiveness that stems from the outstanding stiffness. The plates house the attachment pin for the aluminium alloy single-sided swingarm, which provides 120 mm of wheel travel. Top-drawer Öhlins shock absorbers provide maximum performance on both road and track. The USD NIX 30 TiN-coated 43 mm diameter fork features separate manual adjustment of compression (left side) and rebound (right side) and also allows adjustment of spring pre-load.

In addition to outstanding technical characteristics, the fork on the F4 Claudio features exclusive styling in the form of black sleeves. Similar adjustments can be made on the TTX36 shock absorber with piggyback reservoir (via anodised aluminium adjusters). Also deserving of a special mention are the Pirelli Diablo Supercorsa tyres, 120/70 ZR17 at the front and 200/55 ZR17 at the rear: the profile features golden colouring, another styling solution
exclusive to the F4 Claudio. This model's sports pedigree is evident in the chassis set-up dimensions: wheelbase 1430 mm, fork yoke offset 100.4 mm and seat height 830 mm. Fuel tank capacity is 17 litres. Dry weight is nothing less than sensational: 183 kg in the standard configuration, 175 with the SC-Project exhaust and dedicated control unit.
Limited-edition MV models
Here are some of the limited-edition models from the past few years.
For a start there have been three Lewis Hamilton models to honour their partnership with the four-time world champion F1 driver.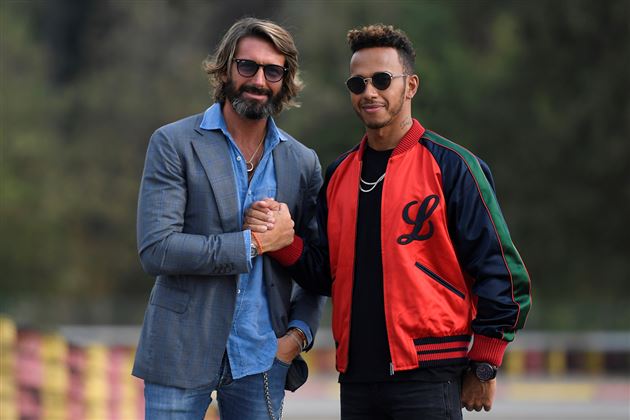 MV has also issued two Pirelli limited-edition models since November 2017 when they signed a deal with the Italian tyre company to be the sole supplier of their tyres.
There have also been autographed models like this one, race replicas, AMG livery models when they were owned by AMG-Mercedes, a special model for the USA and even an ugly one-off F4Z for a Japanese business man by car designer Ugo Zagato.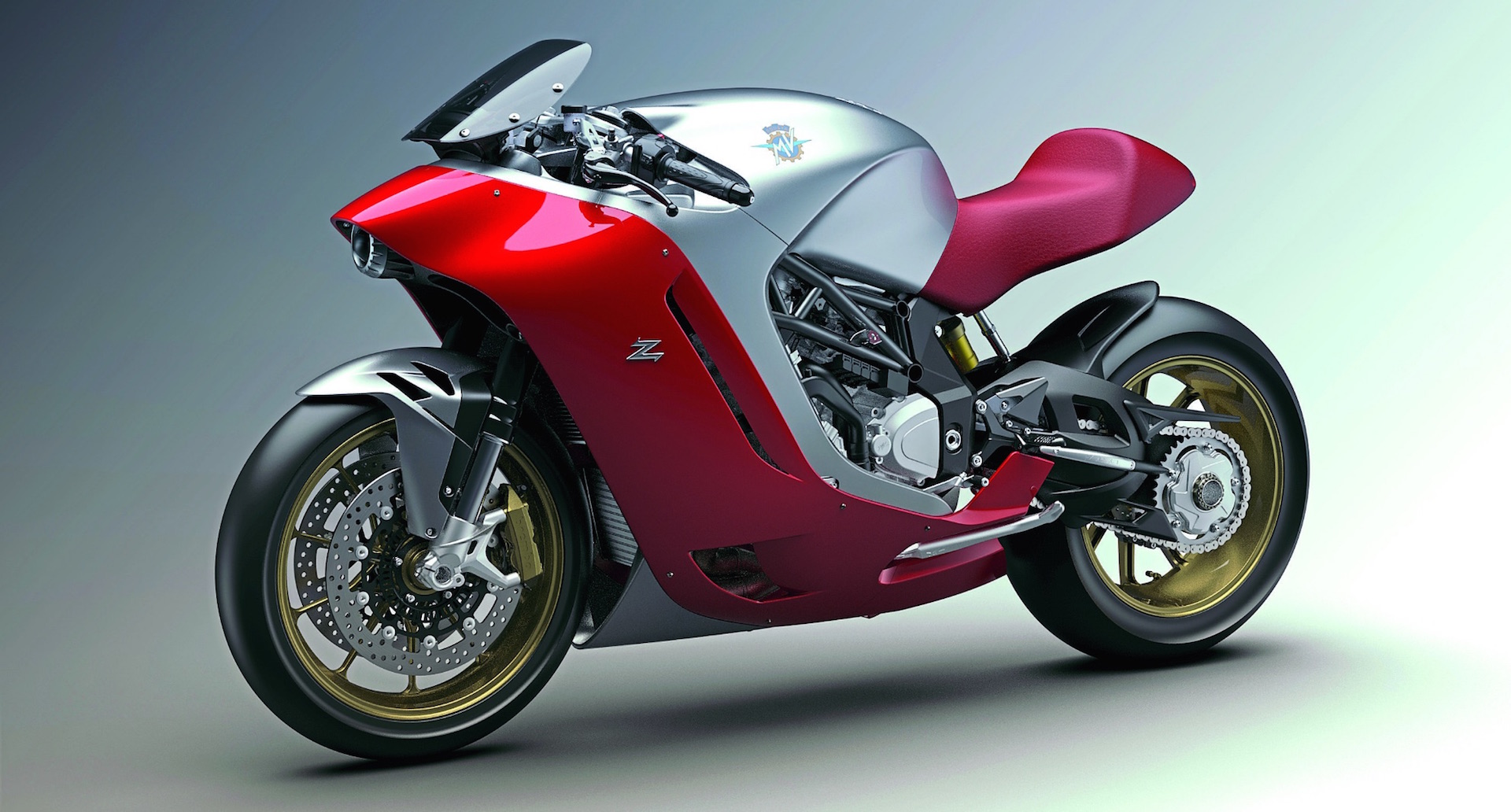 This has all happened while the company has grappled with AMG-Mercedes ownership, a liquidity problem and now new Russian equity investor owners.
Meanwhile, the only "new model" they have produced is the Turismo Veloce 800 Lusso SCS with their new semi-automatic clutch system by American company Rekluse.