Cash-strapped MV Agusta is not introducing any new models this year, but has promised several model variants and special editions that could include this Dragster 800 Blackout.
Although it's not yet confirmed for production, it looks great and black has always been a popular colour among riders.
The Dragster 800 Blackout is mechanically the same as the standard Dragster, but features a lot of black and so much more.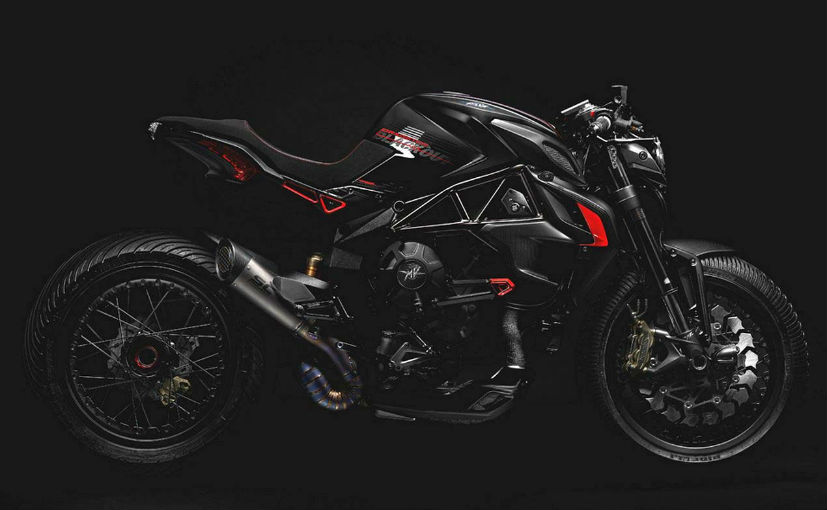 Together with accessories company Valter Moto Components, MV has restyled the round LED headlight, and added an SC Project exhaust, large pedal front discs, clip-on bars, foopegs, levels, oil tanks, fuel filler cap, number plate holder and indicators.
Graphics and paint work are supplied by Tecnoart Sersan.
We're not sure whether the heavily grooved tyres will be standard, or are just for their trendy "scrambler" effect.
It also features a new dashboard with a fork-mounted colour HD screen that includes a rearview camera 170-degree view, thanks to a tail-mounted camera.
The bike was displayed last week at the Motor Bike Expo in Verona, Italy, alongside the Brutale 800RR Ballistic Trident custom with "dustbin" fairing which debuted at the Hot Rod Custom Show in Yokohama in December 2016.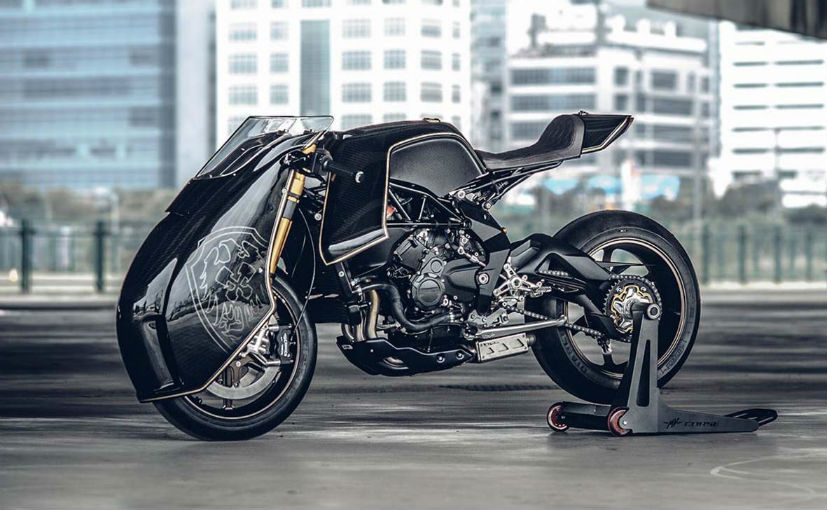 While that is very unlikely to make it into production, we can expect the Blackout and more model variants and special editions to come this year.
The Ballistic Trident was a special commission by a Taiwanese millionaire, just as the equally "edgy" Zagato last year was a one-off for a rich Japanese businessman.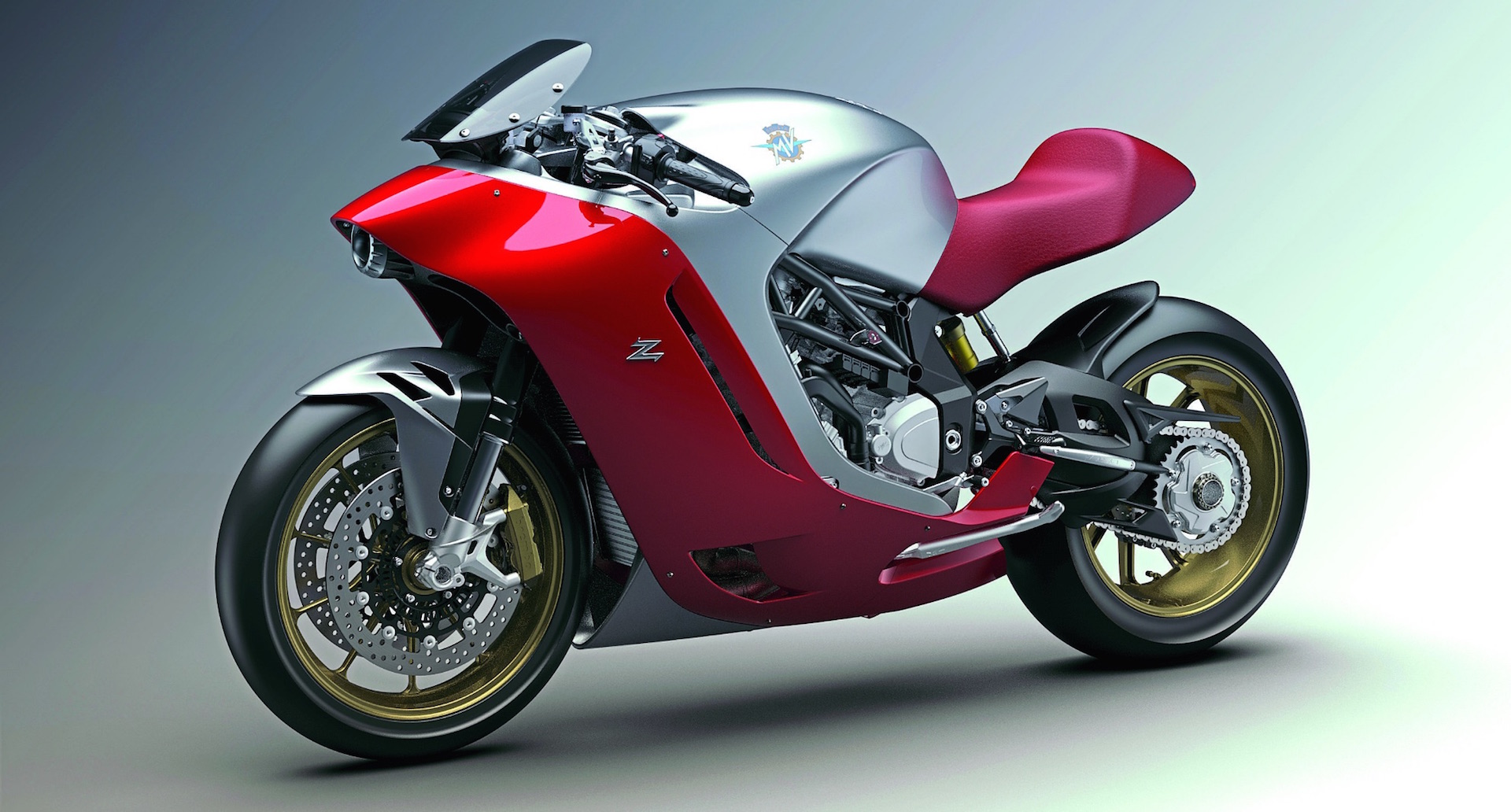 MV boss Giovanni Castiglioni says the company is "known world-wide as a manufacturer of motorcycle art".
"It's very pleasing to me to see that our brand has such a broad appeal that it has been used as a base by such renowned customisers as Walt Siegl, Zagato, Deus Ex Machina and Officine GP Design, just to name a few," he says.
"I personally really like the Dragster custom designed and built by my friend Valter, it's a bike that gives me a lot of ideas."
Here's an idea … build that Blackout model!