In an unprecedented move, MV Agusta's new boss Timur Sardarov has taken to Facebook to answer questions from fans of the Italian marque.
We recently interviewed Timur and found the Russian to be very forthcoming and forthright on a number of issues. Click here for his comments on a 950cc triple and adventure bike and check out his warning to dealers.
He continues with his two-part Facebook videos, telling fans and customers they are also planning a hi-tech scrambler model and a cruiser, following the successful path Ducati has taken in recent years.
There are few details and no timeline, but it is interesting he would confirm these long-held rumours.
He also confirms that they are still planning to return the Cagiva brand to the family, but as electric commuter bikes.
While we have heard all of this before, he adds that they are also looking at turbo technology.
Here are the two videos.
Questions from fans
We suspect that this new social media engagement and openness about MV's future will continue.
Fans could conceivably ask questions on Facebook and they will be answered.
It's a fresh change to the way MV Agusta has gone about its business in recent years.
If all Timur's promises come true, MV Agusta will become a much broader brand than it is now.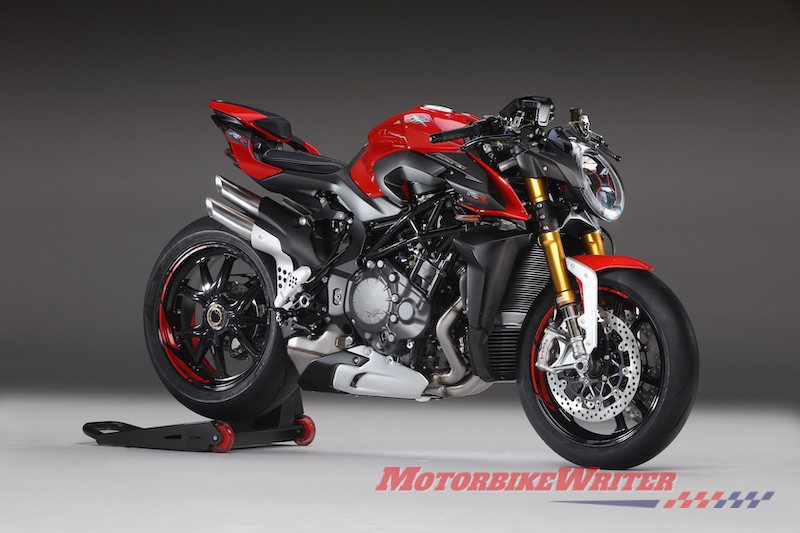 Meanwhile, MV Agusta will host a virtual Zoom press launch of its Brutale 1000 RR next Tuesday.
We have been invited to join in, so stay tuned for details.