Motorcycle sales might be in a two-year slump in Australia, but there is no cause for general panic about the global motorcycle industry just yet.
(By the way, the top photo is from the fictional film "The Last Motorcycle on Earth", and is not cause for panic! Watch the movie trailer at the end of this article.)
Several motorcycle manufacturers are reporting growth in profits and even record sales, while many markets continue to increase in sales.
Perhaps the biggest saviour of motorcycling is the continued exponential growth in the Indian market.
Last year, more than 20 million motorcycles were sold in India. That's up 2.6m from the previous year and almost double the sales of just seven years ago.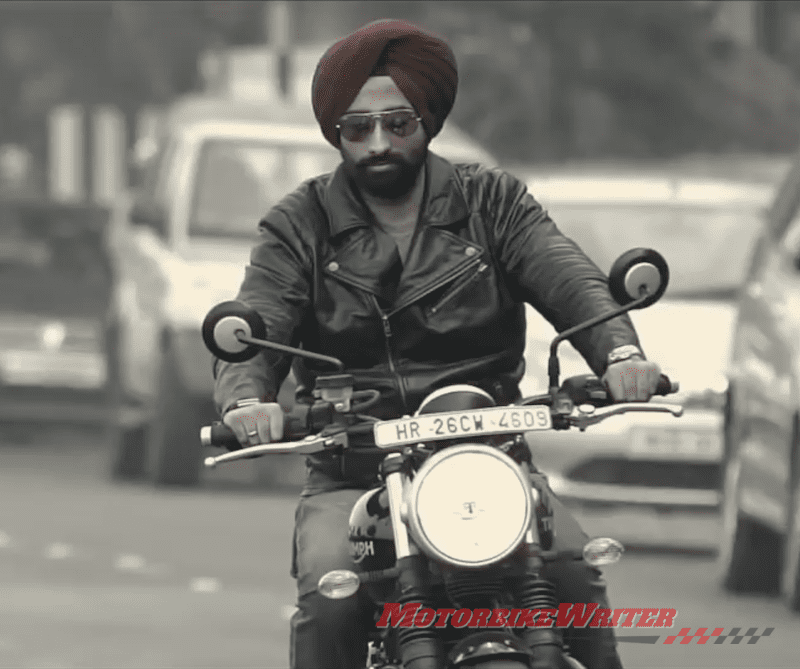 And don't think that's all scooters and 125cc motorcycles, either.
More and more motorcycles sold in India are what they call "superbikes" which are over 750cc in capacity.
China, Brazil and other developing countries are also recording massive growth in motorcycle and scooter sales.
No panic in mature markets
But it's not just the developing nations that are doing well.
Mature markets such as Europe are up about 7% including the UK, up 2.9%.
The big concern is that the biggest big-bike market in the world, America, is marginally down last year.
However, there is no need for panic yet. US sales had been growing steadily since the big collapse from the 2008/09 GFC.
Maybe it's a one-year blip. Let's hope so, as it has a huge bearing on motorcycle manufacturers' ability to turn a profit and keep bringing out new and exciting models.
Besides, a Motorcycle Industry Council has found that 8% of US households had at least one bike in 2018, the most ever recorded in decades of polling.
Motorcycle households rose from 6.94% in the last survey in 2014 to 8.02% last year, an increase of more than 1.5 million homes.
Profit and panic
Meanwhile many manufacturers are continuing to post profits and/or record growth.
BMW Motorrad recorded its eighth straight year of global sales growth, up 0.9% with 165,566 bikes delivered;

Triumph was down slightly from 63,404 to 61,505, but still reported its second-biggest profit last year; and

Although sales are down 5%, Ducati still sold 53,004 bikes last year, its fourth straight year of more than 50k.

Ducati updated its popular Scrambler range in 2018
Japanese manufacturers are yet to post their 2018 figures.
All eyes will also be on Harley-Davidson who are expected to post a double-digit global slump in domestic sales, but good performances in developing markets.
Challenges
There is no doubt the motorcycle market is going through some changes and challenges:
Mature riders are not impressed by electric motorcycles;

More stringent and expensive licensing is deterring young riders;

Lower speed limits and other restrictive legislation are a real damper on riders.
Is it any wonder many have a bleak outlook for the industry?
Exciting future
But there are exciting and interesting times ahead as electric motorcycles may revive interest by tech-savvy millennials.
The current panic about a dying motorcycle industry remind us of Mark Twain's famous quote: "The rumours of my death have been greatly exaggerated."