Motorcycle parking is under siege from motorists who think they can use our parking bays and even put shopping trolleys in them.
It's rude, it's lazy and it's illegal.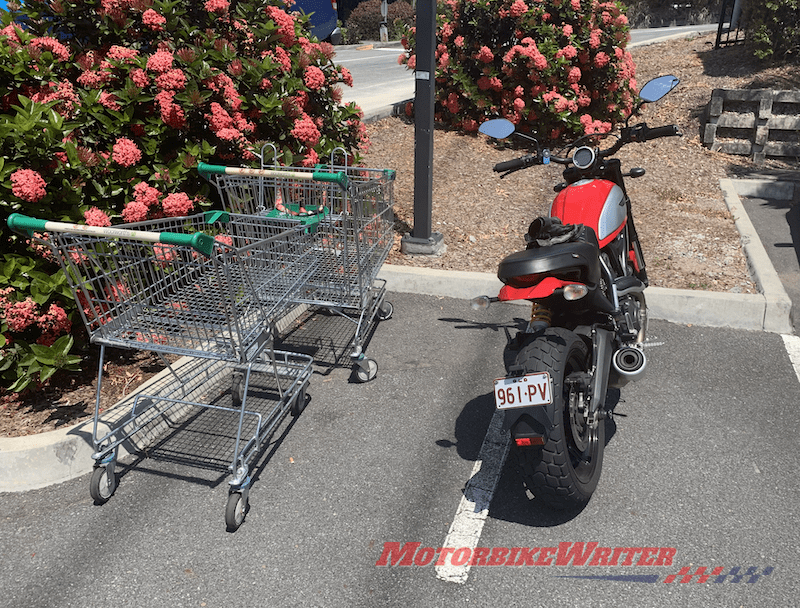 We have seen this happen on many occasions and social media is heaving with photographs of cars and other vehicles parked in motorcycle parking bays.
In fact, we invite you to send in your photos, shaming the drivers!
Some council authorities go out of their way to supply specific parking for riders and use special stencils to point out that your wide car won't fit!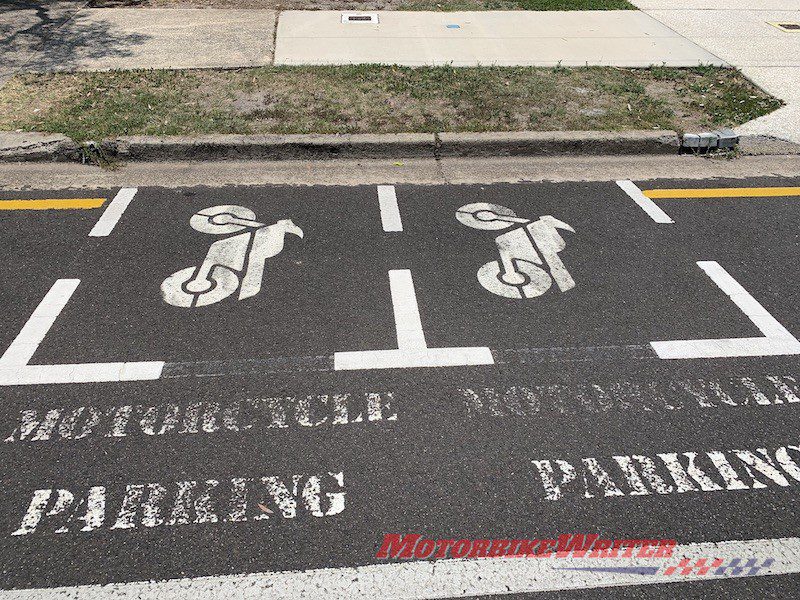 Yet it still doesn't stop drivers from using them.
We've also seen trikes and three-wheel roadster using motorcycle bays where they are too wide for the allotted space.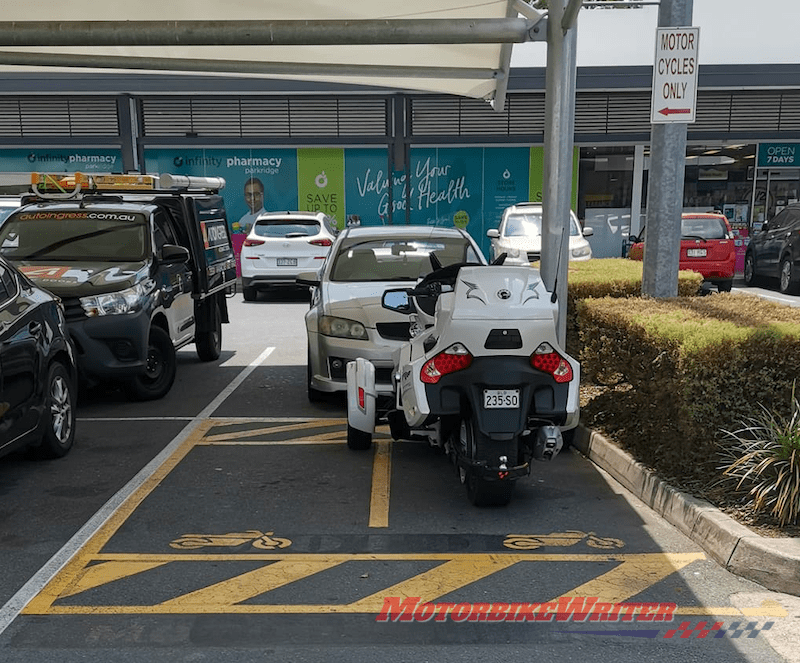 Yes, they are officially classed as motorcycles, but the law says a vehicle must be confined within the white lines.
In fact, you can even be fined if your motorcycle leans over the lines!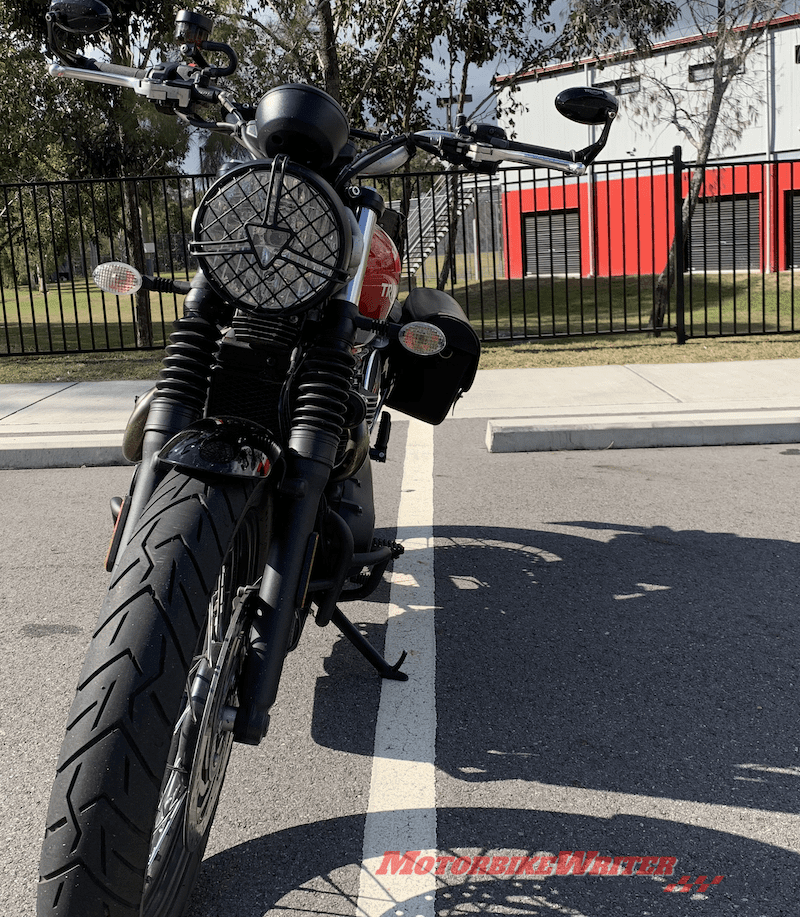 Parking under siege
Parking is one of the biggest issues that upsets riders.
We take up so little space and are a solution to the parking shortage, so we should expect some attitude from councils.
Instead, we find motorcycle parking is under siege.
We are not only have to fight councils such as Melbourne which is considering taking away some free footpath parking but also motorists who trespass on our legal bays.