Motorbike Writer is heading to the second Iron Run Rally in New Zealand this week, riding with the Harley-Davidson Australia and New Zealand boss and several VIPs from Auckland to Paihia.
Follow us along the way as we run up the west coast and across the North Island to the rally venue on Wednesday and Thursday.
HOG members at the open rally will received free entry to a VIP night at the Waiting Treaty grounds, which includes entertainment and dinner. They will also have access to the 2016 model-year demos, Thunder Run and the Show and Shine.
Harley-Davidson will also give away one of their biggest prizes yet – a 15-day trip for two to the 76th Anniversary Sturgis Rally in the US. Just purchase a special-limited edition Iron Run numbered pin at your local New Zealand Harley-Davidson Dealer to be in the draw. Customers can buy as many pins as they would like to maximise their chances of winning, and you don't even have to be at the Iron Run 2016 to win the prize. 
The Ion Run at Paihia in the North Island, March 11-12 is expected to attract Harley fans and other riders from around the world.
Although the rally is run by the country's six Harley dealers specifically for HOG Members, it is also open to riders of all bikes.
The success of the inaugural open-style rally in Queenstown last year set the blueprint for Harley-Davidson Australia to change its annual HOG Rally to an open event.
It will be called Harley Days and will be open to non-HOG members from October 28-30, 2016, in Wollongong, 85km south of Sydney.
Harley-Davidson Australia and New Zealand boss Nigel Keough says that HOG members will still be made to feel special.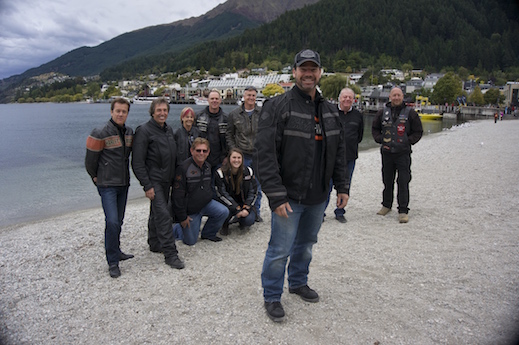 The Iron Run included a HOG-only welcome party and reserved the front section of the traditional Sunday Thunder Run for HOG members.
"We will still protect the sanctity of what it means to be HOG," he said at last year's Iron Run.
Meanwhile, the 2016 Iron Run looks like repeating the success of the Queenstown rally with organisers expecting more than 2000 riders to attend from across New Zealand, Australia and around the world.
This time it is set in beautiful Pahia which is the main tourist town in the picturesque Bay of Islands.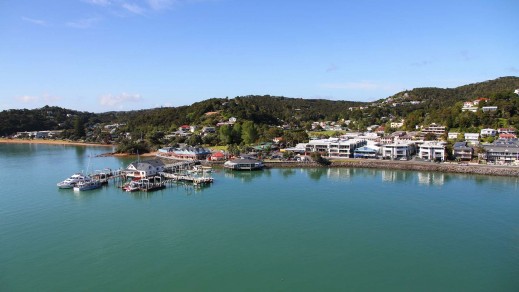 Organisers also expect a lot more young riders to attend given the sales success of its learner-approved Street 500.
The event includes guided rides on the Friday and the Thunder Run on Saturday morning followed by a bike show in the main square from noon.
Motorbike Writer will be attending the second Iron Run, so stay tuned for updates.