She's finally here, and early to boot!
Ladies and gentlefolk, meet the 2024 Moto Guzzi Stelvio – an adventure bike housing the brand's new, 1,042cc compact-block heart. 
Built to thrive in the 900cc – 1,100cc category, Moto Guzzi's new Stelvio was actually slotted for an official unveiling at EICMA 2023; now that the cat is officially out of the bag, we've been given confirmation that the Stelvio WILL still be present. 
Be sure to head over to Hall 9P, Stand E76 if you're at EICMA 2023 this year and want to visit the Stelvio at Moto Guzzi's part of the floor.
Back to the bike.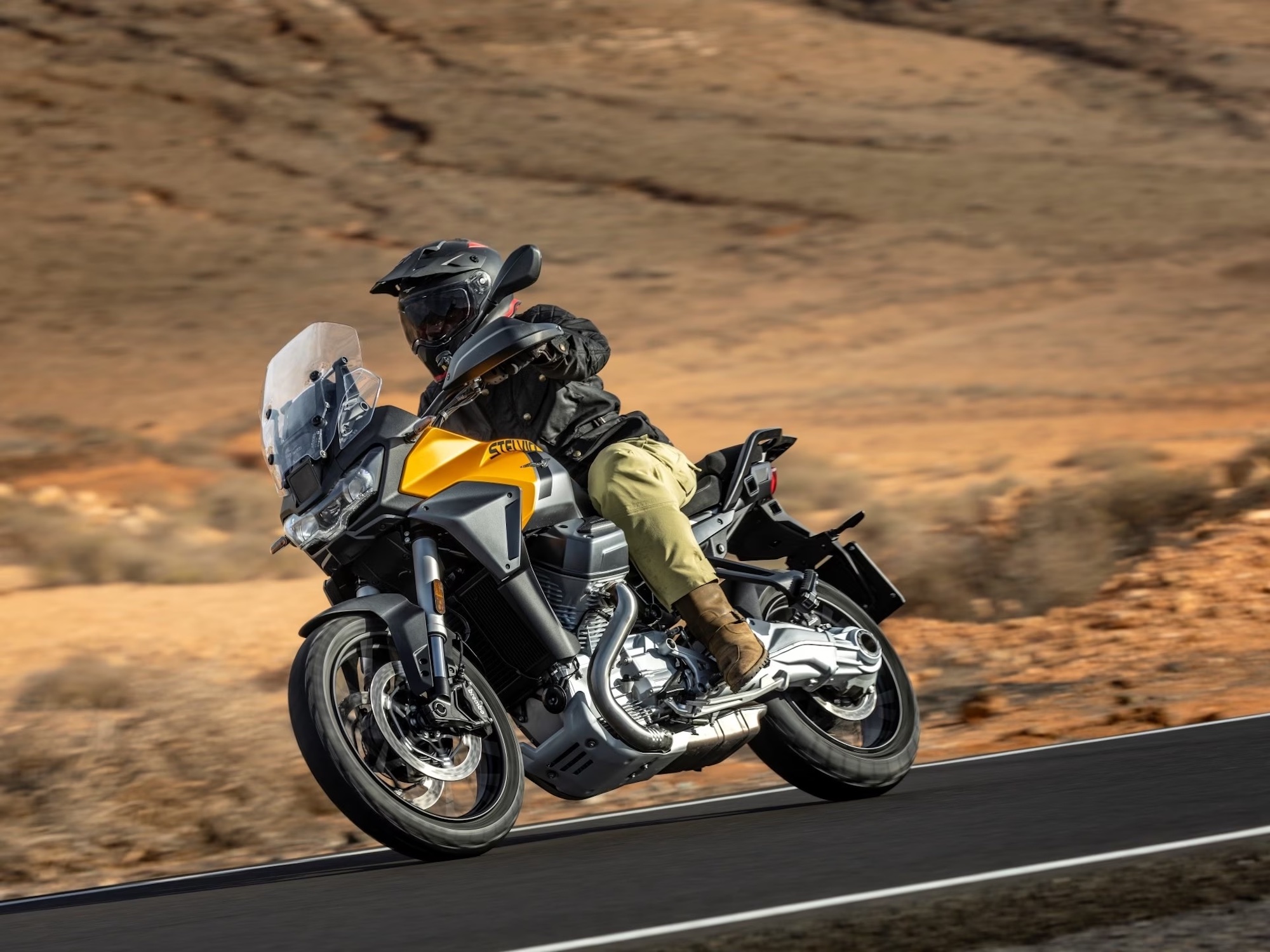 A view of Moto Guzzi's new Stelvio. All media provided by Moto Guzzi.According to Moto Guzzi's website, the Stelvio's new engine is Euro 5+ compliant and acts as a stressed member of the trellis chassis. A 21-liter gas tank provides ranges of over 248 miles, while five riding modes – Sport, Strada, Turismo, Pioggia, and Off-road – provide optimal selection regardless of the topography.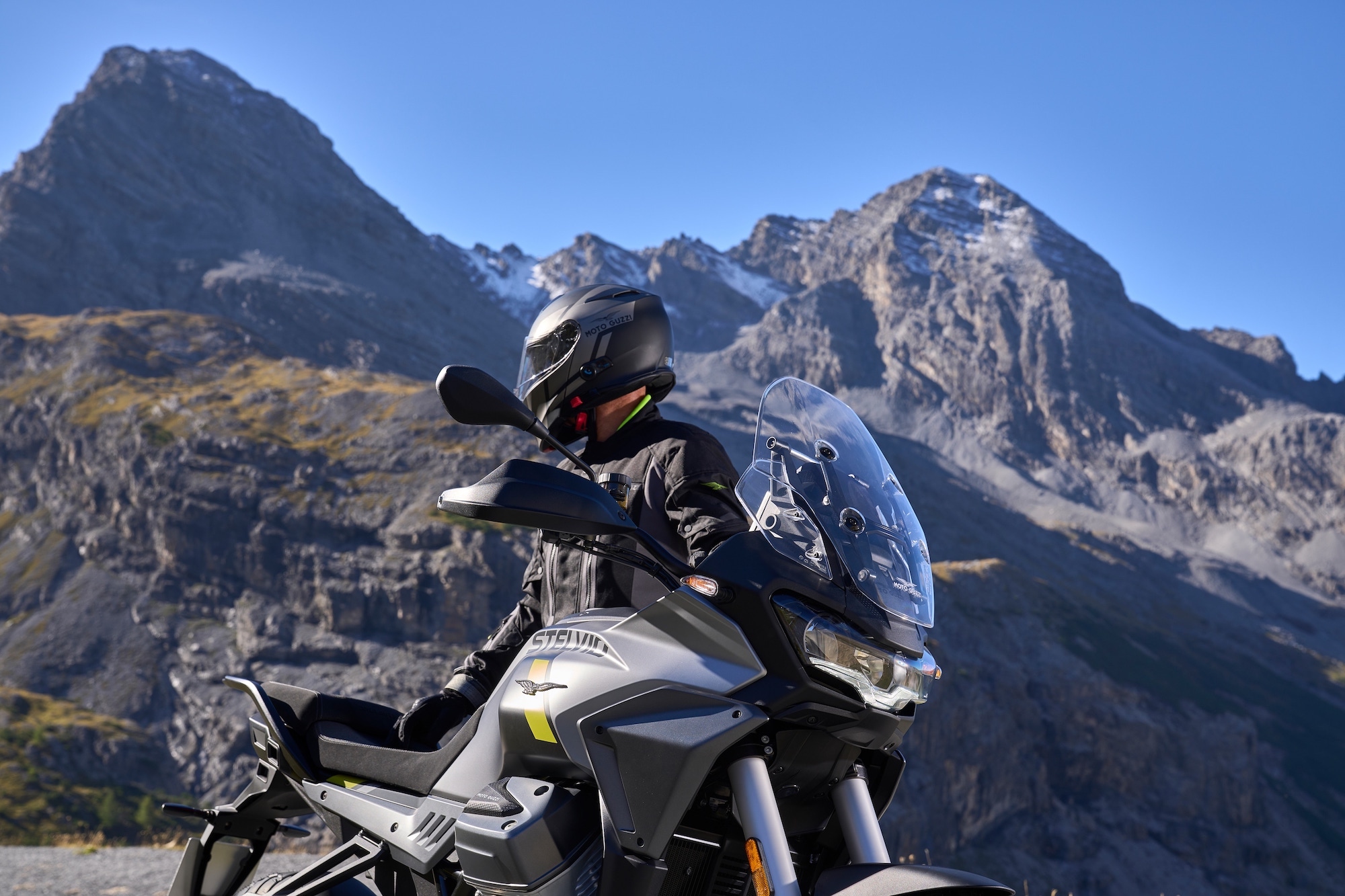 19" front and 17" rear tubeless spoked rims are recommended for "light off-road use," and aerodynamics have been tweaked in a wind tunnel to further improve efficiency. 
Additional perks include an adjustable windscreen, optional quickshifter, Piaggio Group's MIA smartphone connectivity, and the fact that the Stelvio will eventually be seconded by an "S" model which, we're told, will have radar technology for juicy additions like adaptive cruise (props to Justin Dawes at CycleWorld for the latter bit of information).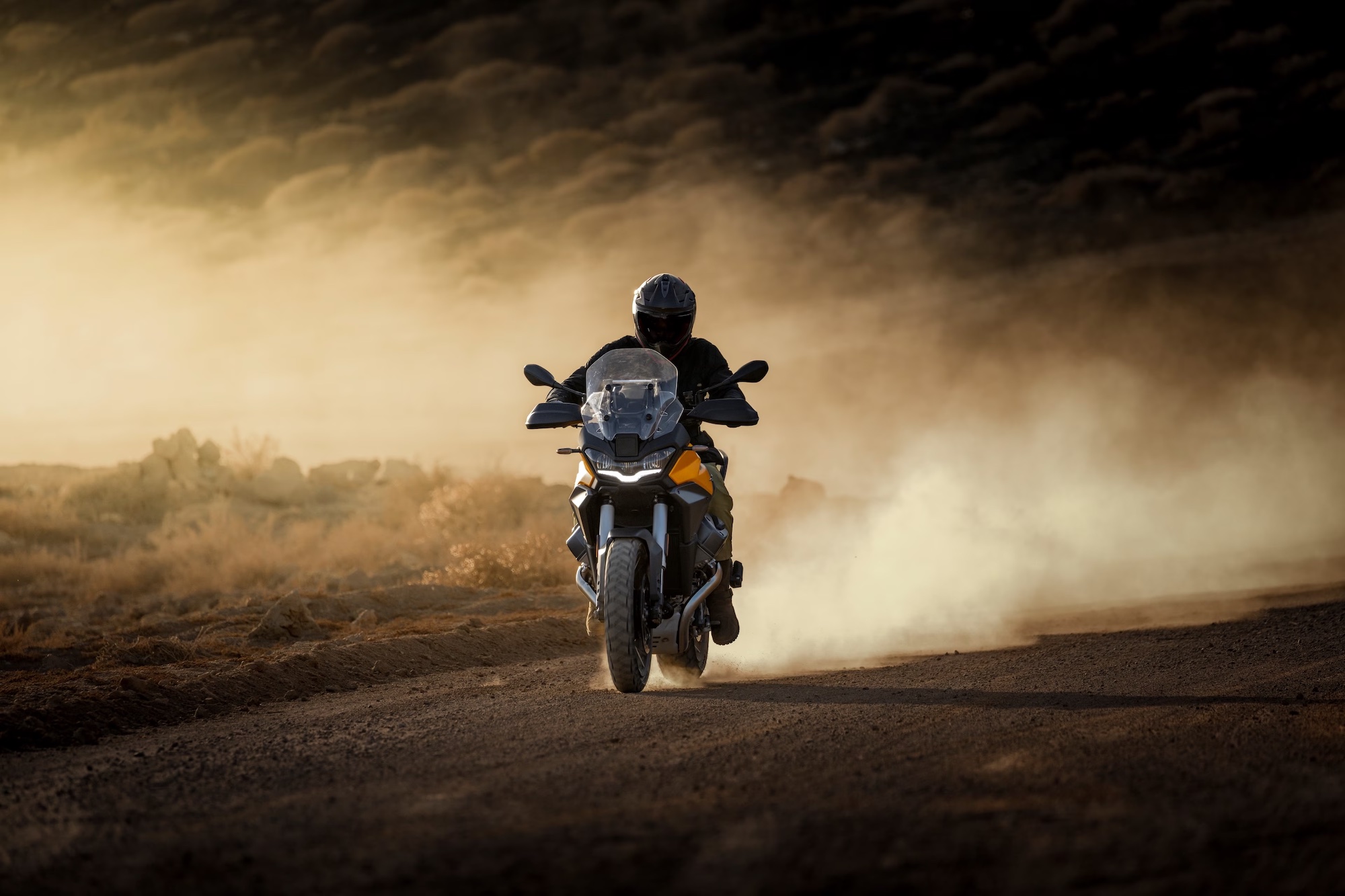 Color schemes include a deep yellow "Giallo Savana" and "Nero Vulcan" black, with pricing TBD as we inch closer to November.
Curious about how this bike compares with the brand's previous era of Stelvios? We covered a few rides on the thing back in 2007 and 2008, here's our feedback from those experiences.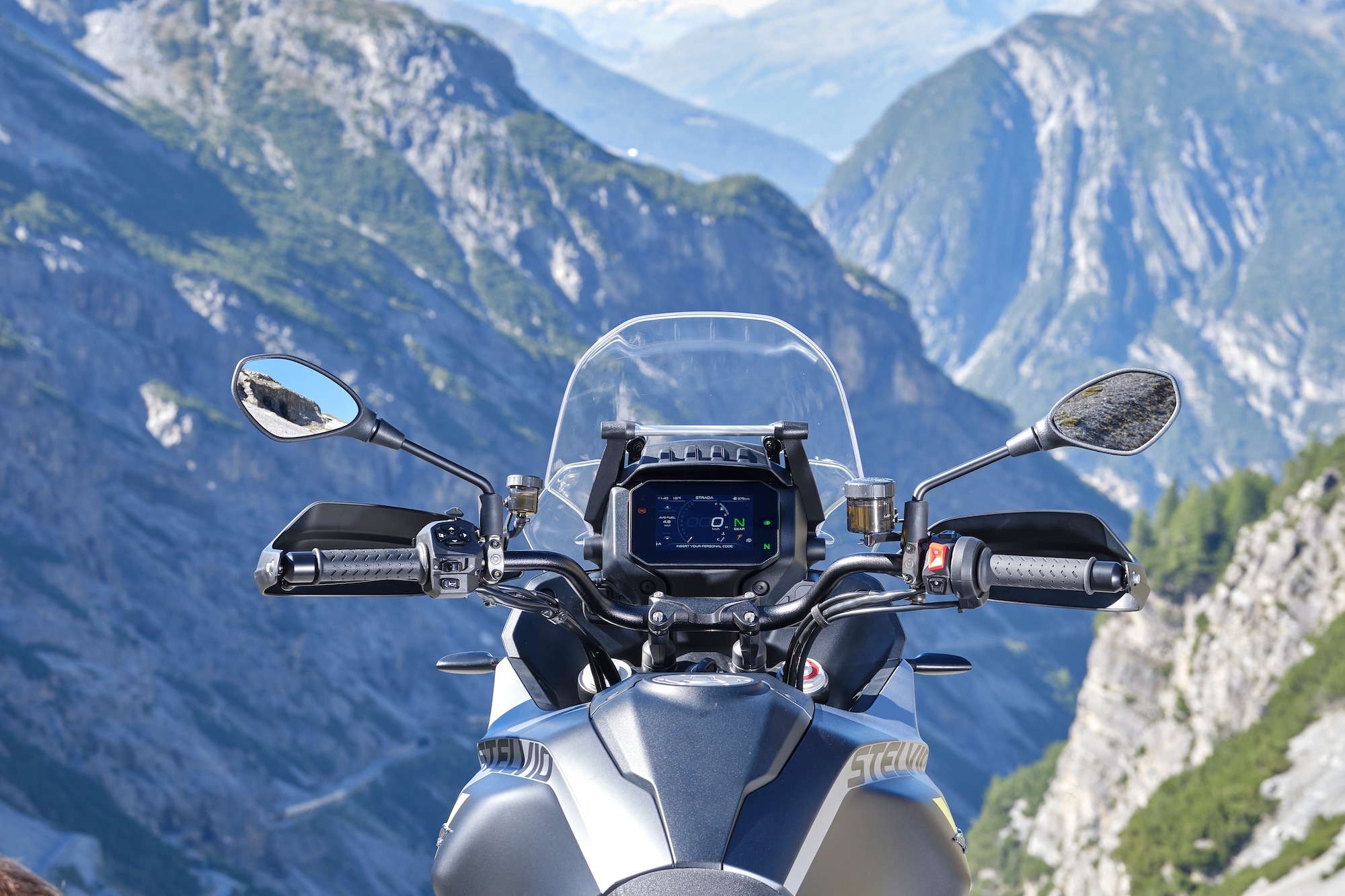 What do you think of Moto Guzzi's new Stelvio?
*All media provided by Moto Guzzi*