Swiss custom motorcycle company Gannet Design has produced an even more retro one-off version of the Moto Guzzi V7 to celebrate its 50th anniversary.
So why is this so interesting?
Because Gannet Design seems to have a crystal ball, designing a more dirt-oriented Ducati Scrambler custom before the Desert Sled was introduced and a BMW R nineT bubble-fairing racer before BMW introduced their Racer.
So perhaps Moto Guzzi will follow suit with a model similar to this custom.
It certainly is a more attractive option than last year's Moto Guzzi V8 Vanguard with its massive dustbin fairing.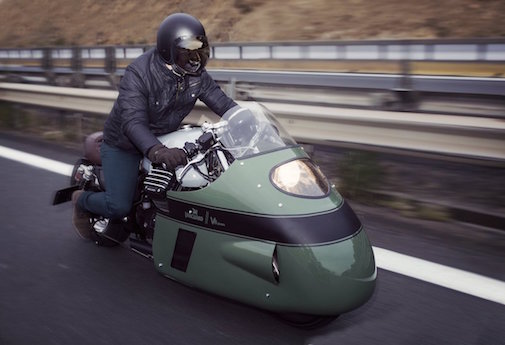 The Gannet project was done in conjunction with jeans company Vanguard Clothing, so the bike and jeans have cross-referenced various details.
For example, the tank, bikini fairing and even the exhaust pipes have denim blue paint, the seat is also blue-denim-coloured quilted leather and it features Vanguard logos on the bar ends, wheels, tank and in the rear light.
Vanguard will also make a special range of complementary jeans that feature a leather patch that looks like the bike's seat.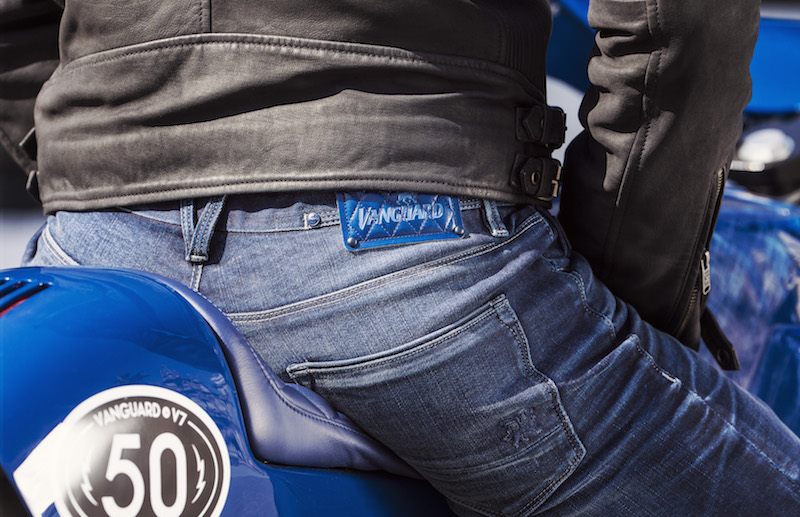 Gannett spokesman Ulfert Janssen says they changed the V7 stance with a slightly forward leaning angle "for more sexy proportions and racer look".
"The design is a bit retro fitted and some details throw you back a couple of decades. Yet the overall design keeps the connection to the contemporary donor bike, which gives a feeling of timeless mix," he says.
"The custom cafe racer tail section and the bikini fairing underlines the racer style with a touch of vintage form language."
The project was given life by Dutch custom bike manufacturers Wrench Kings.