Morgan Park Raceway in Warwick is ramping up its motorcycle calendar with more accessible racing for amateurs and more attractions when the Australian Superbikes race there next month.
Motorcycle Sportsmen president Paul Dawson says they have added club racing classes F3 and F4 as an affordable way to get into racing using older machinery (F4) or commuter-based machines (f3).
"We run seven race weekends out there aside from ASBK catering for all types of road-race machines with over 100 riders each weekend, also coaching days and trackdays," he says.
A ladies-only day is also planned for October, hosted by Motorcycle Sportsmen of Queensland who provide the circuit and the expertise and manpower to run the event.
Paul says they are grateful to the Warwick District Sporting Car Club for their continued support of motorcycle events.
The leading riders in Australia will be trackside for the second-last ASBK round on August 5-7, 2016, with racing in Superbike, Supersport, R3 Cup, 300cc production, Moto3/125GP and club classes.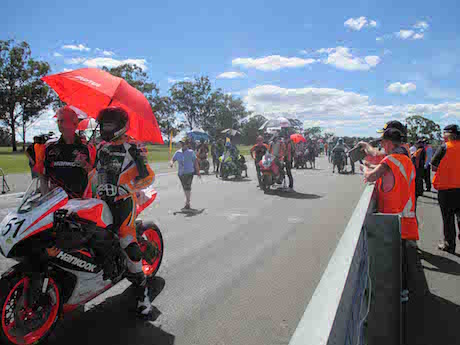 There will be plenty for the locals to cheer about as current Supersport leader Sam Clark is only 10 points in front of local boys Troy Gunther, Calum Spriggs and Luke Mitchell.
Organisers are also working to make the round a bigger and better event for spectators with an expanded Trade Alley.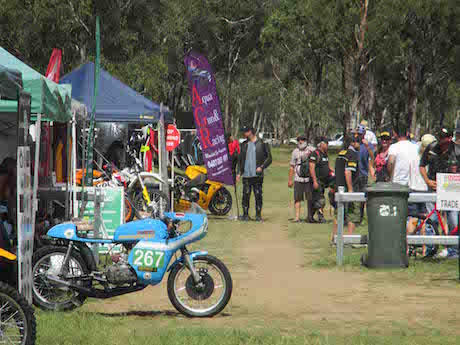 They have 30 stalls already booked and will cap stalls at 40. To book a stall, contact Erika on pe.fearman@mail.com or Ashley ashrobbo76@gmail.com.
Spectator ticket prices are $20 for adults, $10 concession, children under 15 free. Two-day passes are $30 for adults and $15 concession.
Pre-booked group weekend passes are available in bundles of five for $15 through Motorcycling Australia.