How would you like an all-expenses-paid adventure ride through Madagascar on a Touratech equipped bike to feature in a promotional film for the adventure accessories company?
Madagascar is the large exotic island off the east coast of Africa featured in the the children's movie of the same name.
Lonely Planet describes it as "a dream destination for outdoor lovers" full of lemurs, baobabs, rainforests and deserts.
Touratech founder Herbert Schwarz and his wife Ramona have invited motorcycle travellers from six continents to join them on an all-expenses-paid adventure ride on the Island of Madagascar on fully equipped Touratech bikes.
"We're looking for fellow riders who share – even though they speak different languages, have different skills and talents and come from different cultural backgrounds – the love for adventure riding beyond the well-trodden paths of tourism," say Ramona and Herbert Schwarz.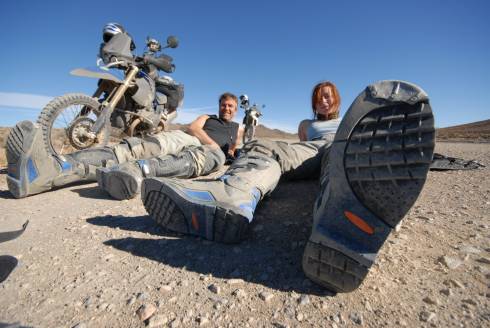 The team will be accompanied by an experienced film and photographer crew.
"It is all about adventure and team spirit," says Touratech. "So don't expect pre-booked hotel rooms or defined routes, but sand, gravel, mud and water. The riders will get to know the Madagascan way of life, make unforgettable experiences and explore one of the most fascinating islands on the best adventure bikes currently available."
Touratech will also provide the complete riding gear which the participants will get to keep and pay all expenses, including flights.
Riders who would like to join this adventure ride in April 2016 are asked to upload a three-minute video in English explaining what makes them a perfect team member for the United People of Adventure. The deadline for the application is December 15, 2015.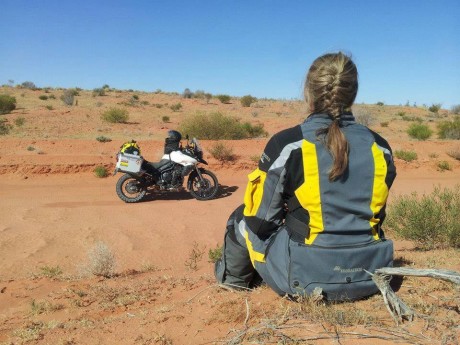 Touratech Australia have just returned from Germany and can help entrants with what's required when submitting their video. They can be contacted on (03) 5729 5529.
In the first selection phase two candidates from each continent will be chosen and flown free to Niedereschach, Germany, where they meet with Ramona and Herbert Schwarz.
The winners will be announced in February 2016.
Further information and conditions of participation can be found at www.real-adv.com.