Mad Max fans can celebrate the coming fourth instalment with the first Freedom Riders Victoria run for 2015.
The seminal 1979 film featured members of two Victorian bikie clubs and motorcycles were a pivotal part of the incredible action sequences. The following two sequels featured few motorcycles, but they make a triumphant return in the fourth instalment, Mad Max:Fury Road, due in mid-2015. See the official trailer above.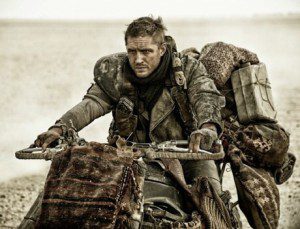 To celebrate, Freedom Riders Victoria is organising a No Man's Land Mad Max run on March 7, 2015, to Silverton in outback NSW where the first movies were filmed.
Freedom Riders events are open to all riders with no prejudice of type of motorcycle.
Organisers say the ride is for those who wish to "challenge themselves and break free from their monotonous day-to-day life."
Riders will assemble at Sea Lake Hotel in Sea Lake, north-western Victoria, where accommodation is provided free for the 500km ride north to Silverton.
Accommodation in Silverton is at the Penrose Park Camping Site and rock band Code 5 will entertain on the Saturday night.
On the Sunday, riders will visit scene locations where Mad Max 2 was filmed, passing through Broken Hill on the way home.
Guest will be legendary stunt man Terry Gibson and up to 60 Mad Max fans will be in town with their cars and bikes for the Silverton Collective celebrations.
There will be a prize for the best-themed Mad Max person and vehicle.
To register, call Burkey on 0425 106384 or email Johnny Wybes.