Harley-Davidson is fixing a problem with its 2016 Dyna Low Rider's ignition switch.
The recall notice says the ignition switch may become damaged internally "due to engine-induced vibration".
One of the attractions for some Harley fans with the Dyna range is the vibrating rubber-mounted engine.
"If the condition remains undetected, it could cause the engine to unexpectedly shut off during use, posing an accident hazard," the voluntary notice says on the Australian Competition and Consumer Commission website.
"Affected owners will be contacted with instructions."
The safety recall is the first for Harley in 2016.
So far this year, there have been 14 motorcycle recalls, three each for Kawasaki and Ducati, two for Honda and one each for Harley, KTM, Victory, GMX, Mirza and Suzuki.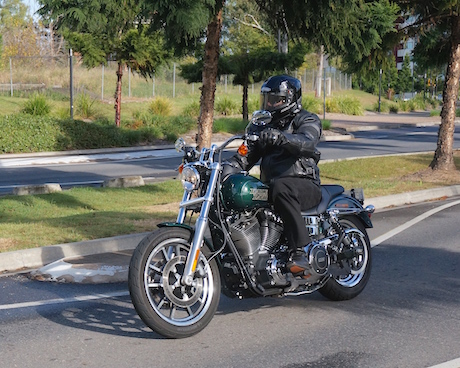 Recall notices are issued by the manufacturer through a voluntary industry code under the ACCC.
Despite hundreds of recalls by various automotive manufacturers, none has ever been mandatory.  All have been issued by the manufacturer.
While any recall is not good news for the manufacturer, it shows that they are largely diligent in fixing problems.
If you believe there is an endemic problem with your bike that should be recalled, contact the ACCC on 1300 302 502.
To check whether your motorcycle has been recalled, click on these sites:
• Australia
• USA
• UK
• Canada